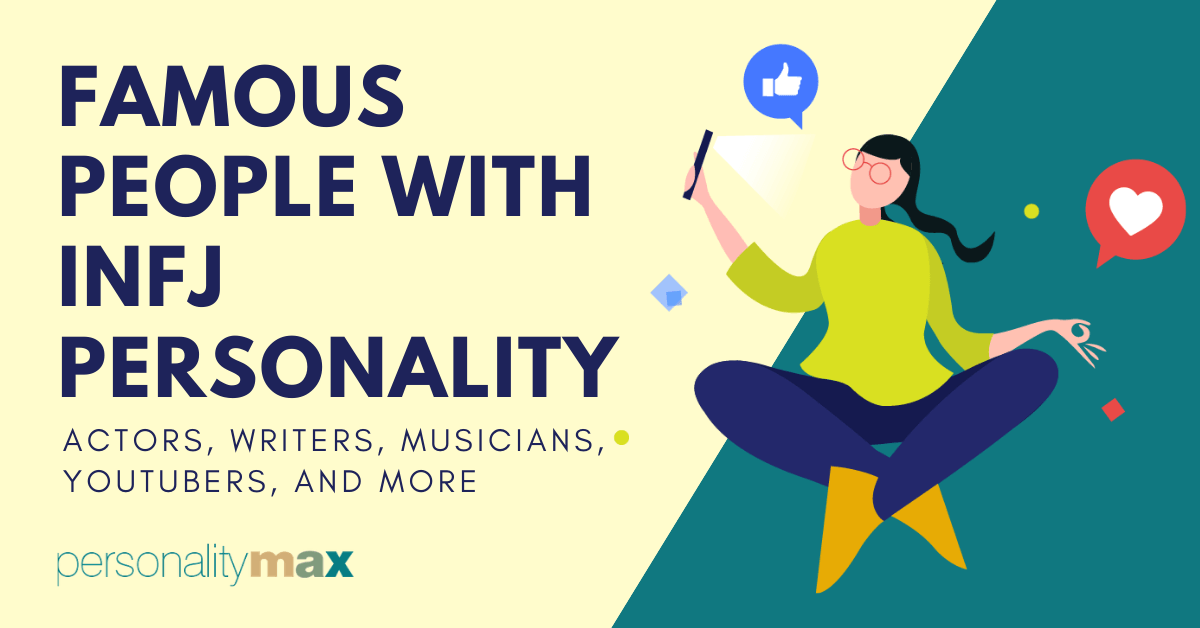 Imagine your favourite celebrity or fictional character.
Are they creative, idealistic and caring?
If so, they could very well be an INFJ – The Sage (A.K.A The Advocate). The rarest personality type makes for some of the most fascinating and captivating characters, and famous INFJs can be found in all walks of life.
Because of their contradictory traits, INFJs are not always easy to spot, but anyone who knows what INFJs are all about can accurately categorize many famous people and fictional characters into this type.
Below you will find the most comprehensive list of those believed to be INFJs. Some, like Lisa Simpson, may come as no surprise — she's imaginative and dedicated, works alone, and often drifts off into her own world. Others, like Adolf Hitler, might take you aback. As with any other type, INFJs have both strengths and weaknesses and are capable of both good and evil. However, by taking a look at INFJs on both sides of the coin, we can learn so much about them (or about yourself, if you are one!).
So, let's take a deeper look at the INFJs who have shaped the world we live in.
INFJ Celebrities
There are plenty of renowned actors, filmmakers, authors, musicians and politicians that come from the INFJ personality type. But which are the most well known? When we consider an INFJ, we think of a highly idealistic, gentle and deeply intuitive psychological type. People of this personality can fight for their beliefs with great devotion — one of the best examples of this INFJ quality is Mahatma Gandhi, the Father of India.
INFJs also make very good psychologists and counselors, given their natural empathy toward others. Noam Chomsky, the writer, philosopher and linguist is another INFJ example. This personality type is soft-spoken, romantic and has a preference for expressing themselves in a poetic way. Leonard Cohen encompasses this with his gentle lyrics that touch people's souls. INFJs are also known for presenting a darker, though knowledgeable, perception of the world in a peaceful way.
There are plenty of other fields that INFJs have left a mark on — film, philosophy, literature, and music, to name a few. Below we will take a closer look at representatives of each section. Some might even surprise you!
INFJ Actors
INFJs make for very dedicated and passionate actors. A common characteristic of this personality type is their desire to be "anyone but themselves" around others, which is why they find it easier to slip into the shoes of someone they are not. They are likely to view acting as a means to protect their identity, a shell they can successfully hide inside. INFJ actors are prone to pouring tremendous amounts of energy and willpower into fully embodying a character. They are likely to spend countless hours perfecting their role and searching for deeper insights, in order to enrich it. INFJs become their character on many different levels, including physically, spiritually and intellectually. It is easy for them to detach themselves from their real-life persona and fully become someone else for a while.
Nicole Kidman is one example of an INFJ actor. She is reserved, altruistic and determined. A likely idealist, she is passionate about making the world a better place through her own actions, as well as close relationships. INFJs are very future oriented and want their vision to be played out exactly as they see it, which can sometimes be thought of as controlling. However, this is not the case — The Sage is simply too entranced with leaving a positive mark on the world. In true INFJ fashion, Nicole is also very driven, intuitive and soft-spoken. Notably she hasn't been willing to go in-depth about her personal life in interviews, stating that "I'm a woman, a mother, a daughter, a sister. I'm a real person operating in the world. For me to discuss the most private thing feels wrong. It feels like I'm betraying myself and my children." INFJs are good at protecting what matters to them and they don't think that it should be put out in the world to see. If they find something precious, they would much rather keep it closer to their hearts, much like what Nicole's words show us.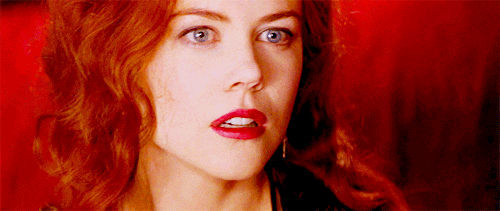 Here's a list of some more INFJ actors:
Adrien Brody, U.S. actor (The Pianist; The Grand Budapest Hotel; King Kong)
Alec Guinness, English actor (The Bridge on the River Kwai; Lawrence of Arabia; Star Wars)
Al Pacino, U.S. actor (The Godfather; Scarface; Scent of a Woman; The Irishman)
Benedict Cumberbatch, English actor (The Imitation Game; Doctor Strange; Sherlock)
Billy Crystal, U.S. comedian and actor (When Harry Met Sally; Monsters Inc., The Princess Bride)
Carey Mulligan, English actress (An Education; The Great Gatsby; Wildlife)
Carrie Fisher, U.S. actress, writer and comedian (Star Wars; When Harry Met Sally; The Blues Brothers)
Cate Blanchett, Australian actress (Carol; Blue Jasmine; Lord of the Rings; Ocean's 8)
Daniel Day-Lewis, British actor (There Will be Blood; Phantom Thread; Lincoln)
Edward Norton, U.S. actor (Fight Club; American History X; Motherless Brooklyn)
Hilary Duff, U.S. actress and singer (Lizzie McGuire; A Cinderella Story; Raise Your Voice)
Hilary Swank, U.S. actress (Million Dollar Baby; Away; Boys Don't Cry)
Jennifer Connoley, U.S. actress (A Beautiful Mind; Labyrinth; Requiem for a Dream)
Mark Harmon, U.S. actor (NCIS; Freaky Friday; Summer School)
Mel Gibson, U.S. actor and director (Braveheart; The Passion of the Christ; Lethal Weapon; Apocalypto)
Michael Landon, U.S. actor (Little House on the Prairie; Highway to Heaven; Bonanza)
Michelle Pfeiffer, U.S. actress (Scarface; Batman Returns; Murder on the Orient Express)
Rooney Mara, U.S. actress (The Girl with the Dragon Tattoo; Carol; The Social Network)
Sela Ward, U.S. actress (CSI: NY; Sisters; Once and Again)
Shirley MacLaine U.S. actress (Terms of Endearment; The Apartment; Steel Magnolias)
Sidney Poitier, American-Bahamian actor (In the Heat of the Night; To Sir, With Love)
Tilda Swinton, Scottish actress (Suspiria; Doctor Strange; We Need to Talk about Kevin)
Tom Selleck, U.S. actor (Three Men and a Baby; Blue Bloods; Magnum, P.I.)
INFJ Film Directors
INFJs make superb film directors as well. They are quirky and often misunderstood. Their deep empathic skills and sense of understanding of other people enables them to express their vision in very creative ways. This is why INFJ film directors put such a strong emphasis on emotions and shaping a deep understanding of the human condition. They might do so in their own unique way, but the work they deliver is often captivating and enchanting. Films created by INFJs might not be everyone's cup of tea, but that's not a problem for this enigmatic personality type. They prefer to let their films express their deeper sense of creativity and the bigger picture. It's easy to find meaning scattered throughout all of their shots —  think choices of camera angles, props, set design, costume and makeup.
Some of the most prominent film director figureheads are INFJs. They have had a huge impact on shaping the way we perceive cinema as an artistic expression today. One example of such an influential figure is that of Andrei Tarkovsky. The Russian filmmaker was famous for his long takes, centered composition and deep poetic imagery. A prominent theme in his films was that of spirituality and the metaphysical — which is a clear sign of his Intuitive nature. As he puts it himself: "My purpose is to make films that will help people to live, even if they sometimes cause unhappiness" As previously mentioned, INFJs are very empathetic people who can easily understand others and connect to them. Even if their way of connecting isn't sugar coated or doesn't give people what they expect, it still transforms them, one way or another.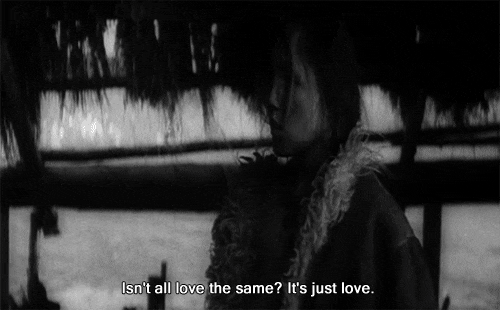 Here are some other film directors with the INFJ personality type:
Akira Kurosawa, Japanese director (Seven Samurai; Rashomon; Yojimbo)
Ang Lee, Taiwaneese-American director (Crouching Tiger, Hidden Dragon; Brokeback Mountain; Life of Pi)
Asghar Farhadi, Iranian director (A Separation; The Salesman; The Past; About Elly)
Ingmar Bergman, Swedish director (The Seventh Seal; Persona; Wild Strawberries)
Lars von Trier, Danish director (Melancholia, Antichrist, The House That Jack Built)
Roman Polanski, Polish-French director (Rosemary's Baby, The Pianist, Chinatown)
Sofia Coppola, U.S. director (Lost in Translation; Marie Antoanette; The Virgin Suicides)
Zack Snyder, U.S. director (Watchmen; Justice League; Batman v Superman, Man of Steel)
INFJ Writers and Authors
INFJs often make for natural writers. Writing encompasses one of their favorite things — working alone. When working alone, The Sage has the opportunity to pour out their imagination and creativity undisturbed by others. They are people who don't take too kindly to criticism and need this time in solitude to healthfully reflect on their thoughts and ideas. Because of INFJs unique bouquet of characteristics, the stories they tell are often very relatable to readers, and manage to convey the emotions of their made-up characters. Being sensitive, these writers tend to write either more philosophical or emotional pieces, which explore the human condition. INFJs are entranced by what being a human is all about, and it's likely that they are deeply interested in defining the meaning of life. You can see this being reflected in their writing as well.
An example of an INFJ author is J.K. Rowling. The English author has a very vivid imagination, which is deeply rooted in folklore and myth. Her ideas are often flooding her mind and allegedly she has come up with  Harry Potter while on a train ride. She doesn't like small talk and instead prefers to gain a deeper understanding about the inner world of people around her. Rowling admits that she is a people pleaser, and constantly aims to avoid conflict and create a harmonious environment. Very altruistic, she loves to help people in need — both through her writing and through charities. Rowling also believes in love as a higher power, a life philosophy which has been reflected in Harry Potter as well. Her writing style also shows a deep attention to detail in regards to world-building and she has been known to use a detailed scene list to outline her early drafts.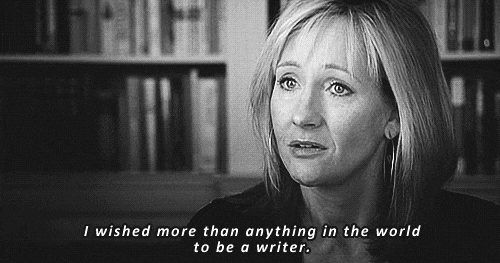 Some more popular names in this area are:
Agatha Christie, English writer (Murder on Orient Express; Death on the Nile)
Aleksandr Solzhenitsyn, Russian political prisoner and writer (The Gulag Archipelago; Cancer Ward)
Aristophanes, Greek playwright (Lysistrata; The Clouds; The Frogs; The Birds)
Charlotte Brontë, English author (Jane Eyre; Villette; Shirley: A Tale)
Dante Alighieri, Italian poet (Divine Comedy; Inferno; Paradiso; La Vita Nuova)
Fyodor Dostoevsky, Russian author (Crime and Punishment; The Brothers Karamazov; The Idiot)
Geoffrey Chaucer, English author (The Canterbury Tales; The Knight's Tale; General Prologue)
Johann Wolfgang von Goethe, German writer (Faust; Iphigenia in Tauris; Egmont)
Leo Tolstoy, Russian author (War and Peace; Anna Karenina; The Death of Ivan Ilych)
James Reston, U.S. journalist (Deadline; Washington; Sketches in the Sand)
Mary Wollstonecraft, English author (A Vindication of the Rights of Woman; Mary: A Fiction)
Nathaniel Hawthorne, U.S. author (The Scarlet Letter; The House of the Seven Gables)
Noam Chomsky, U.S. linguist and social critic (Manufacturing Consent: The Political Economy of Mass Media)
INFJ Musicians
Music is also deeply intertwined with The Sage's creativity. Even though INFJs are considered to be the rarest personality type, this is not the case among musicians. This can be explained due to the fact that many of them have complex personalities, are introverted, and feel drawn to the arts. In music, these people find an unconventional outlet to channel their thoughts and feelings. This depth is reflected in their craft and often makes for profound pieces of music. INFJ musicians are known for their unique vision and tendency to constantly rework their ideas over time. It's easy for them to build upon their established concept, by using the help of modern technology. However, they might get too caught up in their perfectionistic tendencies if they are not careful. The INFJ emotional sensitivity also translates nicely in their music and is able to touch the deepest strings of the human heart.
A good example of a musician who is undeniably INFJ is the late Leonard Cohen. His warmth, courtesy and calm gentlemanly manners seemed ethereal and as if they didn't belong to his day and age. He expressed himself very abstractly in conversation and had very deep spiritual thoughts, which are expressed through his music. In it, a listener finds himself in a complex exploration of religion, politics, isolation, sexuality, romantic relationships, depression and loss. INFJs enjoy pondering on the many different sides of life and the human experience, which is why this intricate mixture of topics should come as no surprise. Leonard Cohen also possessed a lot of unnoticed and unforced charisma, with his deep raspy voice and polite approach to everything and everyone. There was a sense of gentleness both in his movements, as well as in his lyrics, even when their themes bordered on the macabre. He relied on his unmatched authenticity and selflessness, as he believed (in true INFJ spirit) that by being sincere, he was being human.
Other names in the music industry with the INFJ personality type include:
Aimee Mann, U.S. musician, bassist and a vocalist for 'Til Tuesday (Wise Up; Save Me; Snow Goose Cone)
Alanis Morissette, Canadian-American singer-songwriter (Ironic; You Oughta Know; Hand in My Pocket)
Alice Cooper, U.S. musician and actor (Poison; I'm Eighteen; School's Out)
Anthony Kiedis, U.S. vocalist and founding member of Red Hot Chili Peppers (Californication; Under the Bridge; Otherside)
Bill Ward, English musician, drummer of Black Sabbath (Paranoid; Iron Man; War Pigs; Children of the Grave)
Birdy, English singer-songwriter (Skinny Love; Not About Angels; Deep End)
Brad Wilk, U.S. musician and actor, drummer of Rage Against the Machine and Audioslave (Like a Stone; Be Yourself; Show me How to Live)
Brian Wilson, U.S. musician, co-founder of the Beach Boys (Wouldn't It be Nice; Surfin' U.S.A)
Debbie Harry, U.S. singer-songwriter and actress, lead singer of Blondie (Heart of Glass; Call Me; One Way or Another)
Florence Welch, English singer, lead vocalist and songwriter of Florence and the Machine (Dog Days are Over; You Got the Love; Shake it Out)
Frank Ocean, U.S. singer-songwriter (Chanel; In My Room; Nights; Ivy; Pink + White)
George Harrison, English musician, lead guitarist of the Beatles (Here Comes The Sun; Come Together; Let It Be)
Jack Johnson, U.S. singer-songwriter, multi-instrumentalist and actor (Better Together; Banana Pancakes; Upside Down)
Jared Leto, U.S. singer-songwriter and actor, lead singer for Thirty Seconds to Mars (The Kill; This is War; Walk on Water)
Jessie Baylin, U.S. singer-songwriter (Hurry Hurry; Strawberry Wind; Was I on Your Mind)
John Coltrane, U.S.  jazz saxophonist and composer (In a Sentimental Mood; My Little Brown Book)
John Williams, U.S. composer (The Imperial March; Hedwig's Theme; Duel of the Fates)
Kevin Parker, Australian singer-songwriter, founder of Tame Impala (The Less I Know the Better; Let It Happen; Lost in Yesterday)
Lady Gaga, U.S singer-songwriter and actress (Shallow; Bad Romance; Million Reasons)
Larry Mullen, Jr., Irish musician and actor, drummer and co-founder of U2 (With or Without You; Sunday Bloody Sunday; One)
Layne Staley, U.S. musician, lead singer and co-songwriter of Alice in Chains (Man in the Box; Would?; Rooster)
Marilyn Manson, U.S. singer-songwriter, actor, painter and writer (Sweet Dreams are Made of This; The Beautiful People; This is Halloween)
Nikki Sixx, U.S. musician, co-founder of Mötley Crüe (Kickstart my Heart; Girls, Girls, Girls; Dr. Feelgood)
Pete Townshend, English guitarist, singer and composer, co-founder and leader of the Who (Baba O'Riley; Behind Blue Eyes; Who Are You)
Peter Gabriel, English singer-songwriter (Solsbury Hill; Sledgehammer; Don't Give Up)
Ray Lamontagne, U.S. singer-songwriter (You are the Best Thing; Such a Simple Thing)
Roger Waters, English singer-songwriter, co-founder of Pink Floyd (Wish You Were Here; Another Brick in the Wall)
RZA, U.S. musician, rapper, actor, and author, leader of the Wu-Tang Clan (C.R.E.A.M; Protect Ya Neck; Triumph)
Scott Stapp, U.S. singer-songwriter, lead vocalist of Creed (My Sacrifice; One Last Breath; Higher)
Shirley Manson, Scottish singer-songwriter and actress, lead singer Garbage (Only Happy When it Rains; Stupid Girl)
Stevie Nicks, U.S. singer-songwriter, singer of Fleetwood Mac (Edge of Seventeen; Dreams; The Chain)
Sufjan Stevens, U.S. singer-songwriter and multi-instrumentalist (Mystery of Love; Visions of Gideon; Should Have Known Better)
Taylor Swift, U.S. singer-songwriter (cardigan; exile; the 1; You Need to Calm Down)
Tegan Rain Quin, Canadian singer-songwriter and multi-instrumentalist, co-founder of Tegan and Sara (Where Does the Good Go; Walking With a Ghost)
Tori Amos, U.S. singer-songwriter and pianist (Cornflake Girl; A Sorta Fairytale; Spark)
Trent Reznor, U.S. singer-songwriter, founder, lead vocalist, multi-instrumentalist, and songwriter of Nine Inch Nails (Closer; The Hand That Feels; Hurt)
Win Butler, American-Canadian singer-songwriter, co-founder of Arcade Fire (The Suburbs; Wake Up; Everything Now)
Yanni, Greek composer (One Man's Dream; In the Morning Light; Santorini)
INFJ Artists 
Given the INFJ tendency toward abstract thought processes, it's no wonder that they use art as an outlet for their creativity. Being strongly intuitive types, it's not rare for INFJs to have a very rich inner world. Their art is very expressive and sometimes even bizarre, which goes to show exactly how interesting these people can be. However, being artistic has its downsides as well. INFJs are very perfectionistic people — they often redo things again and again, before they are finally satisfied with the end result. This can lead them to nitpick or observe everything under a magnifying glass to see any imperfections with their work. Likely you can understand how this might make them feel dissatisfied in the long run.
Here are the names of some of the most prominent INFJ artists:
Mattise, French artist (Le bonheur de vivre; Blue Nudes)
Odilon Redon, French symbolist painter (The Cyclops; Ophelia among the Flowers)
INFJ Philosophers & Psychologists
The natural tendency of INFJs to question daily life and seek answers to existential questions, makes them skilled philosophers. They are often able to extract deep insights by observing what's around them or by hearing different perspectives. A big goal on their list as philosophers is to shift the world to a calmer and more peaceful place, while still keeping in touch with reality. This can sometimes prove to be difficult, as INFJs always have one foot set in the land of imagination and possibilities. However, their thirst for knowledge about the way people think and behave compels them to never cease their quest. By analyzing their circle of relatives, friends, and everyday people, they are devoted to exploring the true character of each person, which often lurks beneath the surface.
Carl Jung himself, the Swiss psychiatrist whose conceptual theory helped shape the personality types method we are using today, is largely believed to have been an INFJ. Despite his deep scientific thought, he had an undeniable attraction to spirituality and religion. This may be due to his background, as he grew up in a deeply religious household, or because he found his own meaning in this matter. Jung believes that pure objectivity and hyper rationality deprive humanity of some of its core characteristics, leaving us disenchanted from one another. He believes that humans won't be saved by pure science alone, but rather by a combination of psychology and religion. For him, turning to religion was likely to restore psychological health, as well as help a person discover a purpose and meaning in their life. This sounds like a plausible way of thinking that any Sage would agree with.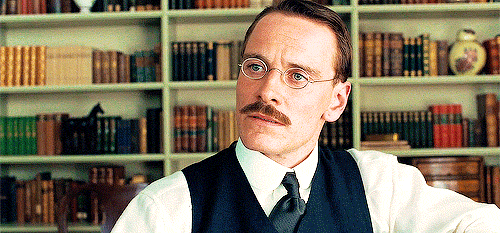 Here are some other prominent examples of INFJ philosophers and psychiatrists:
Arthur Schopenhauer, German philosopher (The World as Will and Representation; The Art of Being Right; On the Freedom of the Will)
Baruch Spinoza, Dutch philosopher (Ethics; Theologico-Political Treatise; Improvement of the Understanding, Ethics and Correspondence)
Jordan Peterson, Canadian clinical psychologist (12 Rules for Life; Maps of Meaning; Political Correctness: The Munk Debates)
Ludwig Wittgenstein, Austrian-British philosopher (Tractatus Logico-Philosophicus; Philosophical Investigations; On Certainty)
Plato, Greek philosopher (Republic; The Symposium; Apology)
Simone de Beauvoir, French feminist and philosopher (The Second Sex; The Mandarins; Memoirs of a Dutiful Daughter)
INFJ Leaders
Even though politics isn't a career that INFJs particularly excel in, certain characteristics of their personality are very fitting for a position in that field. They are very passionate, idealistic, articulate and often dedicate themselves fully to causes they believe in. When inspired, they can easily transfer that feeling to others by not being afraid to dream big and have a unique vision. People are also quick to trust them, as they often perceive The Sage as authentic and sincere, and who only wants the best for others. This personality type can also pick up on outside feelings and emotions easily, which gives them the ability to successfully predict what others would do. However, INFJs are very susceptible to criticism and receiving it may trigger this otherwise gentle personality type and turn them dark. This is exactly what happened to Adolf Hitler, who was also an INFJ — he is probably not the type of person you would expect to see on this list.
A much more positive example of a famous INFJ is Mahatma Gandhi. The spiritual and political leader of India between 1921 and 1948, Gandhi became a world symbol of non-violence. His national struggle for India's freedom from British rule was marked with exactly that — non-violent and peaceful efforts. Like a true INFJ, he was extremely devoted to his cause, and his conviction in his ways was so great that no one could persuade him otherwise. Even though he was deeply committed to ultimately achieving social justice across the world, he refused to use violence to achieve his goal. Others were infected by his noble vision and were quick to follow him, struck by his rooting emotions and belief. Gandhi's need to leave a positive mark on the world was very strong and as he himself believed, change always started from the individual first. In his own words, people should "Be the change that you wish to see in the world."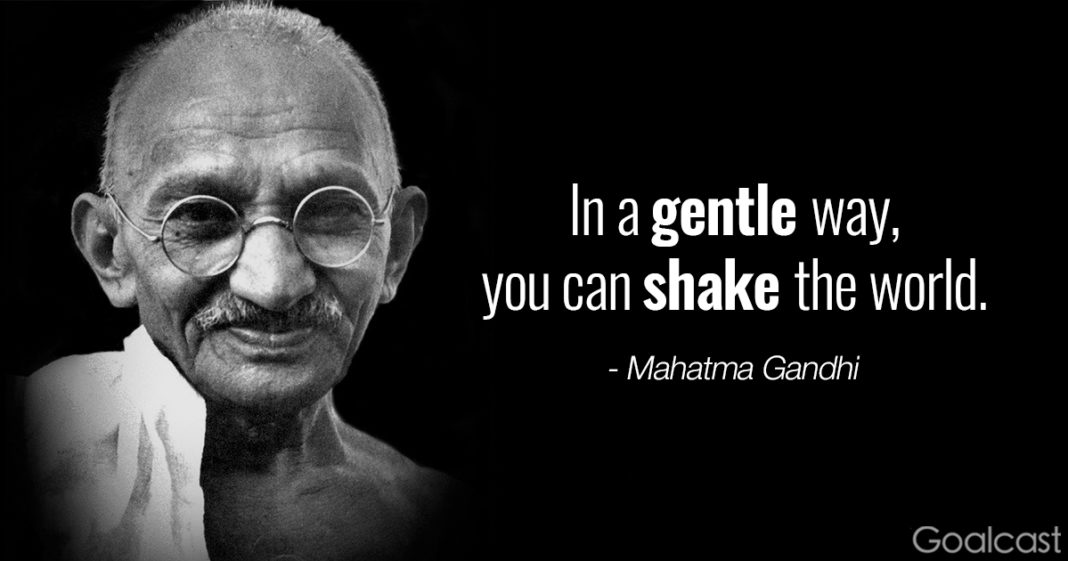 INFJ leaders can make a real change in the world because of their good intentions (although this can be highly subjective) and devotion to seeing their efforts through. Here are some more notable people that fit this definition:
Adolf Hitler, German politician and leader of the Nazi Party
Chiang Kai-shek, leader of the Republic of China between 1928 and 1975
Eleanor Roosevelt, U.S First Lady, diplomat and activist
Leon Trotsky, Russian revolutionary, political theorist and politician
Martin Luther King Jr., American Christian minister and activist
Martin Van Buren, 8th President of the U.S.A
Nelson Mandela, South African anti-apartheid revolutionary, political leader and philanthropist who served as President of South Africa from 1994 to 1999
Osama Bin Laden, Saudi terrorist, founder of the pan-Islamic militant organization al-Qaeda
Queen Noor of Jordan
Robert Mugabe, Zimbabwean revolutionary and politician who served as Prime Minister of Zimbabwe from 1980 to 1987 and then as President from 1987 to 2017
Ron Paul, U.S. author, physician, retired politician, and presidential candidate
Shirley Temple Black, U.S. child actor and ambassador
INFJ Characters
Even though the INFJ personality type is the rarest one of them all, fictional INFJs are fairly common in film, TV, literature and comic books. They are typically the quiet, reserved and introspective character, with keen observational skills and a unique perspective of the outside world. They are wise, very caring for others, and possess an almost mythical intuition. Their strong moral compass aids them in telling right from wrong and when they believe in a cause, nothing can turn them away from it.
Let's take a look at characters who exhibit INFJ characteristics and can be classified as such.
INFJ TV Characters
Who isn't familiar with Lisa Simpson, the iconic character from The Simpsons? Intuitive, solitary and knowledgeable, she relies on her deeper understanding of things to navigate through life. This can sometimes make her come across as stubborn but her experience has shown her that there is nothing more reliable than intuition and knowledge. Lisa often detaches from the real world and turns to the land of imagination instead. She often romanticizes the unknown, however this idealized perception only leads her to disappointment, when reality doesn't meet her expectation. For her, it's easy to spot underlying meaning and connection in places where there might not be one in the first place. For INFJs it's sometimes hard to tell if they really see something somewhere, or they just make up what they want their reality to be like.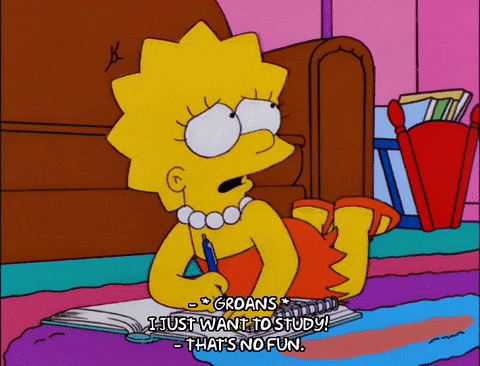 Lisa is also very sensitive to criticism and constantly seeks the approval of others. For her, it's difficult to both appease others and stay true to herself. In many episodes of the show, we can see her wavering under peer pressure but losing her authenticity in the process. This can make her cynical, as she doesn't see how she can keep her harmonious relationships with others without risking her personal beliefs. Another thing Lisa relies on heavily is encouragement from others. In true INFJ fashion, she requires this in order to keep doubt from clouding her judgment. If people from this personality type don't receive positive affirmation from others, they can quickly start challenging their own expertise.
Here are some other INFJ characters from TV shows you may be familiar with:
Amy Pond, Doctor Who 
Bernard Lowe, Westworld   
Dale Cooper, Twin Peaks   
Desmond Hume, Lost
James Wilson, House M.D
Jon Snow, Game of Thrones
Judy Geller, Friends
Luke Danes, Gilmore Girls
Michael Scofield, Prison Break
Mr. Bates, Downton Abbey
Pam Beasley, The Office
Princess Aslaug, Vikings
Ted Mosby, How I Met Your Mother
Theodora Crain, The Haunting of Hill House
Vanessa Ives, Penny Dreadful
INFJ Movie Characters
"Always in motion the future is," as the green Jedi Master Yoda tells us. As a true INFJ he is very future-oriented and often encourages others to be the same way. He sees a lot of possibilities but isn't easily distracted and doesn't stray away from his path and beliefs. As a Jedi Master, he is well acquainted with the Dark Side and fully understands what this ideology means and ultimately could lead to. This is why he vigilantly helps to educate the younger generation how to keep away from following the "path to the Dark Side." He is patient when he has to make up his mind about something but curiously he doesn't need a lot of facts and evidence to do so. As an INFJ he relies on his gut feeling — which hardly ever fails.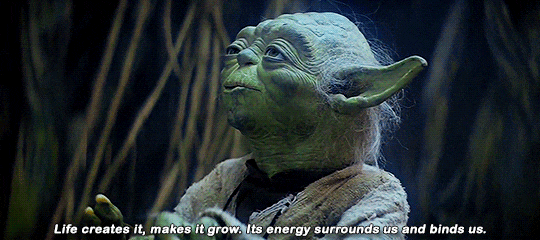 Yoda isn't only an idealistic believer of the Jedi Code — he embodies these beliefs almost religiously. His commitment to these principles is admirable and they are very close to what an INFJ would agree to — non-agression, compassion and understanding the Universe as a whole. Yoda places a heavy emphasis on emotions, as he considers them a very important part of determining the path a person walks. He also has a liking of more abstract and philosophical thoughts. He prefers not to give others straight answers, but rather lets them work it out themselves.
Here are some other INFJ characters from movies:
Amelie, Amélie
Chris Gardner, The Pursuit of Happiness
Harley Quinn, Suicide Squad
Kathleen Kelly, You've Got Mail
Paterson, Paterson
Pocahontas, Pocahontas
Rose Bukater, Titanic
Tadashi, Big Hero 6
Walter Mitty, The Secret Life of Walter Mitty
INFJ Literature Characters
In our opinion the literary character that portrays INFJs best is Lady Galadriel, from Lord of the Rings. The elven queen is mysterious and elusive, moving through the world with admirable grace and dignity. She relies heavily on her intuition and her insights of the future. She is highly perceptive and is able to deduct much from a small handful of information. When offered the Ring, Galadriel chooses not to accept it, as she sees her future self as a dark queen, beautiful and terrible as the dawn, feared and adored by all who behold her. She has the strength not to succumb to the temptation and instead chooses to follow her own sense of morality. Next to her insightfulness, she is also a skilled diplomat, while still being wary of mortal motivations.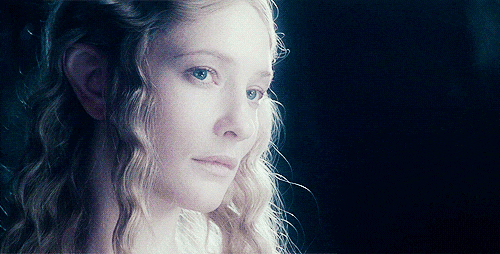 INFJs also have strong intuition about people and their underlying intentions — which is demonstrated by Galadriel in how she knew Boromir would steal the Ring, that Sam is the most faithful of Frodo's companions and the truth about Gandalf's "death." Galadriel is the personification of the mythical INFJ side, the way they are perceived as sages and wise people. She also shows this personality type's tendency to be harsh critics of those who they deem as unworthy. Galadriel is a good example of a typical first impression people get of INFJs. Distant, very mysterious and somewhat externally cold — through there is gentle and emotional warmth hiding beneath the surface. The elven queen doesn't shy away from showing compassion to those in need and proves to be a loyal friend to those she considers have earned her trust.
Here are several other characters from books, who share the INFJ personality type:
Alyosha Karamazov, The Brothers Karamazov
Aragorn, The Lord of the Rings
Aramis, The Three Musketeers
Atticus Finch, To Kill a Mockingbird
Elizabeth Bennet, Pride and Prejudice
Jane Eyre, Jane Eyre
Remus Lupin, Harry Potter
Sayuri, Memoirs of a Geisha
Sonmi-451, Cloud Atlas
Theodore Lawrence, Little Women
INFJ Comic Book Characters
The infamous Charles Xavier (also known as Professor X) also fits the description of an INFJ. Even though he has powerful telepathic powers, he still finds it easy to understand the inner working of people's minds, without having to actually read them. He is highly intuitive, often responding to the question "So, did you read my mind?" with the answer, "I didn't have to." Professor X has very concrete goals for the future, namely influencing society to be more accepting of mutants, and nothing can make him stray away from his path. He approaches his dream in a visionary and idealistic way, while often being able to successfully predict what the future holds. While this has something to do with his special abilities, he approaches disturbing visions in a calm and analytical way. This makes him appear as a mystical figure, which is very soothing for other people.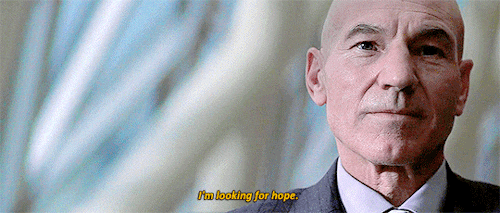 Very caring and empathetic, Charles Xavier is definitely guided by his Feeling preference. He is able to see the bigger picture and often reflects on how the actions of X-Men impact society as a whole. It's easy for him to relate to others — no matter humans or mutants — and to understand where they are coming from. Most of the time he doesn't have to rely on his powers to do so. He is simply very sensitive to emotions as a whole. Professor X is very reliable when it comes to giving others emotional support and nothing puts him down more than not being able to help those in need. He is sensitive to the problems of others and often takes them on as his own, becoming deeply invested in finding a solution for them.
Here are some other INFJ comic book characters:
Batgirl (Barbara Gordon), Detective Comics (DC Comics)
Blue Beetle, Teen Titans, Booster Gold (DC Comics)
Captain America, Captain America (Marvel Comics)
Doctor Strange, Strange Tales (Marvel Comics)
Groot, Guardians of the Galaxy (Marvel Comics)
Jane Foster, Thor (Marvel Comics)
Jean Gray, X-Men (Marvel Comics)
Matthew Murdoc, Daredevil (Marvel Comics)
Miss Martian, Teen Titans (DC Comics)
Phantom Stranger, Phantom Stranger (DC Comics/Vertigo)
Starfire, Teen Titans (DC Comics)
Supergirl

, Action Comics (DC Comics)
INFJ Anime Characters
We have a whole article about famous INFJ anime characters right here.