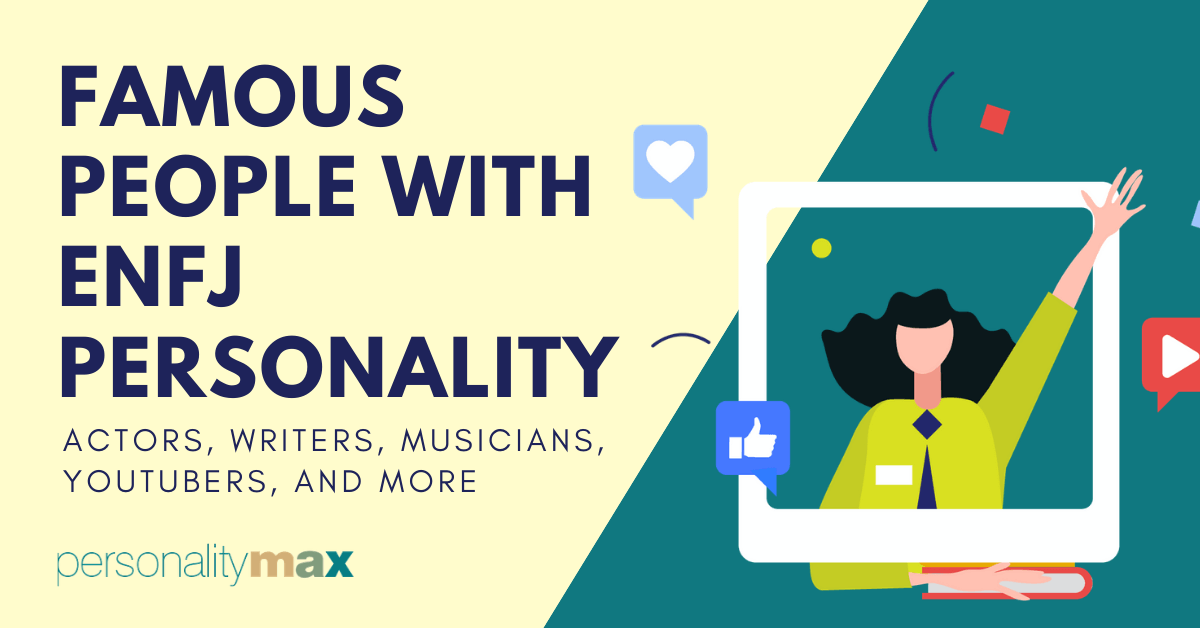 Do you often find yourself compelled by a TV character's complex and cunning personality? Perhaps you admire their organizational skills and the logic with which they overcome their difficulties? If that is so, there is a high chance you have been drawn to an ENFJ personality type. And if you're one yourself, this article will give you thorough insight into what makes (and breaks) this character type.
ENFJs, also known as "The Guide", are easy enough to spot. These characters are famously visionaries, who strive to help people reach their full potential. This is why they often go out of their way to aid others in need and their altruistic contributions are an essential quality. According to researchers, ENFJs are also the second rarest personality type, as they make up only 2% of the population. ENFJ stands for Extroverted (E), Intuitive (N), Feeling (F), and Judging (J) and it is these leading qualities that differentiate them from others. You'll often find ENFJs to be successful politicians like Barack Obama. Some are driven psychologists like Abraham Maslow, Erich Fromm, and Alfred Adler, aiming to better comprehend the human psyche. There are also many examples of ENFJ philosophers, like Dutch philosopher Erasmus of Rotterdam and Marcus Tullius Cicero, a Roman orator.
Now let's be frank – there's a good chance you'll feel like a proud ENFJ after you find out about the abundance of fascinating personas on our list. However, you might find not every person included will be your cup of tea — and that's okay. They are meant to serve as an inspiration and can point to the expanse of a person's potential. We're not here to tell you who is bad or good, instead, we want to help you analyze and reflect on them to the best of your ability, so you can learn more about who you are!
Let's dive into the complicated world of ENFJs!
ENFJ Celebrities
As you can imagine, there are hundreds of ENFJ famous people, but how can we spot this personality type among all the rest? It's not as hard as you might think – these people carry a particular desire to help others become the best version of themselves. ENFJs want to help people reach their goals, while also caring deeply for them. 
A wonderful example of such a person is Malala Yousafzai – a Pakistani activist standing up for civil rights and the youngest Nobel laureate to date. Born in 1997, she started her journey in Pakistan where from a young age she submitted her diary entries to the BBC under a nom de plume, expressing her distress with the Taliban suppression. She had a particularly rough childhood, and when she was 15 years old, on her ride back to school she was shot at and wounded by the Taliban attempting to kill her. She survived the attack and was taken to surgery in England, where she resides to this day. It has been noted that this event inspired her to address issues regarding the importance of civil justice and universal education.
At the age of 16, she spoke publicly in front of the United Nations audience, drawing attention to her activism. This very empathetic and selfless approach can prove Malala carries Extraverted Feeling qualities (or Fi), typical for an ENFJ. Her ability to dream big and her dedication to change the negative circumstances surrounding her are also key characteristics of this rare personality type.
A good percentage of the ENFJs listed here have dabbled in some form of writing – either through journalism, or songwriting, while others like Tony Blair for example, have even published books about their political experience throughout the years. Well, it's not surprising at all – this Mentor personality has a lot to report and ENFJs like to talk the talk, so it's likely a writing career would come naturally for some. They are diligent and hard-working, often with excellent focus and organizational skills.
One of the most successful and influential women in television, Oprah Winfrey, also falls under the ENFJ type – and here is why. Oprah started her career as a reporter and her honest and approachable personality soon proved fitting for a talk show host. She was also spotted by Steven Spielberg and starred in his adaptation of Alice Walker's novel The Colour Purple, which only brought her more success. Over the years, Winfrey's philanthropic spirit sparked the creation of charitable initiatives and she has been a passionate supporter of the BLM movement. Am I right to think that you can already spot the ENFJ qualities that Oprah carries?
ENFJ journalists, talk show hosts, and interviewers are popular because they are very good at establishing a connection with the subject. Take a look at English film critic Mark Kermode – he has been voted the most trusted professional film critic in the UK, according to a survey of British moviegoers. If you have listened to his interviews you can tell he is extremely sociable and guests on his show feel like they are in the company of an old friend (and often they are – due to the long-lasting relationships he establishes). This is normal for an ENFJ, bearing in mind relationships are the centerpiece of their lives.
Did you know the following celebrities are also ENFJ personalities?
Charlie Rose, American journalist and talk show host
Cristiano Ronaldo, Portuguese soccer player
Diane Sawyer, American journalist and news anchor
John Wooden, American Basketball coach
Jeff Kent, American baseball player
Juli Inkster, American golfer
Nigella Lawson, British cook and television personality
Martin Luther King Jr., American civil rights activist and minister
Michael Jordan, American basketball player
Pericles, Greek statesmen, orator
Sheryl Sandberg, American tech executive and COO of Facebook
ENFJ Actors & Film Makers
As natural-born leaders, some ENFJs tend to score hit roles in films, while others thrive behind the scenes as outstanding directors. This is normal – being in touch with their intuitive side, this rare personality type values inspiration and imagination, and their conceptual nature drives them toward deep, abstract ideas.
Communication is of great value to them, and being in the limelight may feel natural, as they have a deep desire to express themselves. This is considered their strength, and taking the leading role in a film is often the case, as they have a deep connection to the world outside of the self.
A good example of an ENFJ actress is Kate Winslet, whose incredible ability to understand the wide spectrum of human emotions earned her her first Oscar with the film The Reader, 2008, where she plays a woman with a secret Nazi past (no spoilers!). But of course, what first comes to mind is perhaps her performance in Titanic (1997), or maybe her role as Clementine in Charlie Kaufman's Eternal Sunshine of the Spotless Mind (2004). Regardless of which role you pick, you don't have to be a professional film critic to understand and be touched by her performances, and it has a lot to do with the way she expresses herself on screen. The Extraverted Feeling quality of ENFJs allows them to tune their behavior (and performance as actors) to the needs of others (the audience, the director). This makes ENFJs somewhat good manipulators, which is considered one of their flaws. But manipulation comes in all sorts of shapes and sizes, and acting in itself is a way of manipulating the perception of the audience.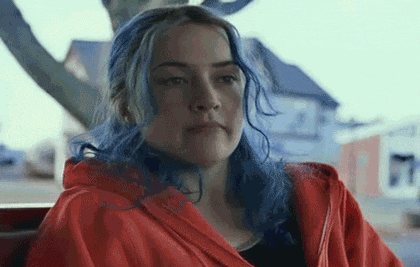 Here is a list of some ENFJ actors and filmmakers you might recognize:
Ben Affleck, American actor (Gone Girl; Good Will Hunting; Armageddon)
Bradley Cooper, American actor (The Hangover; Limitless; A Star is Born)
Cuba Gooding Jr., American actor (A Few Good Men; Outbreak; Jerry Maguire)
Emma Stone, American actress (Easy A; La La Land; The Favourite)
Emma Thompson, British actress (Sense & Sensibility; Love Actually; Nanny McPhee)
Elle Fanning, American actress (The ENon Demon; The Great)
Helena Bonham Carter, British actress (Fight Club; Sweeny Todd; Harry Potter Franchise)
Jennifer Lawrence, American actress (The Hunger Games; Silver Linings Playbook; Mother!)
Johnny Depp, American actor (Edward Scissorhands; Fear & Loathing in Las Vegas; Pirates of The Caribbean)
Kate Winslet, British actress (Titanic; Eternal Sunshine of the Spotless Mind; The Reader)
Lauren Graham, American actress (Gilmore Girls; Bad Santa)
Lucy Liu, American actress (Charlie's Angels; Kill Bill Vol.1)
Matthew McConaughey, American actor (How to Lose a Guy in 10 Days; Dallas Buyers Club; Interstellar)
Morgan Freeman, American actor (The Shawshank Redemption; Seven; Bruce Almighty)
Nina Dobrev, Canadian-Bulgarian actress (The Vampire Diaries; Degrassi)
Patrick Swayze, American actor (Ghost; Road House; Dirty Dancing)
Rashida Jones, American actress (The Office; Parks & Rec; On the Rocks)
Reese Witherspoon, American actress (Legally Blonde; Dangerous Liaisons; Wild)
Saoirse Ronan, Irish actress (The Lovely Bones; Lady Bird; Little Women)
Steve Carell, American actor & comedian (The Office; Crazy, Stupid, Love; The Big Short)
Stephen Spielberg, American film director (Jaws; E.T.; Jurassic Park)
Teresa Palmer,  American actress (Warm Bodies; Hacksaw Ridge)
Willem Defoe, American actor (Platoon; At Eternity's Gate; The Lighthouse)
Will Smith, American actor (Men in Black; The Fresh Prince of Bel-Air)
ENFJ Musicians
We have already established that ENFJs are charismatic, enthusiastic, and sociable. They are imaginative and deep, which makes them prone to analyzing their own feelings. What makes them stand out is the way they successfully interpret their personal feelings in a relatable way. And music has to be relatable in order to be popular. You'll probably notice from our list that ENFJs tend to be songwriters as well as singers, and they often live a gregarious life.
Personal growth for ENFJs has a lot to do with finding a calling in life, and aren't we thankful Freddie Mercury didn't just stick with working as a baggage handler in Heathrow Airport! The Queen's frontman is a wonderful example of the ENFJ energy on stage – famous for his theatrical and flamboyant performances, Freddie likely carries the qualities of an extroverted personality type (even though this could be debated). His Feeling and Intuitive nature might as well be the reason he'd often interact with the audience and take part in benefits and fundraisers like the Live Aid concert of 1985. He also had at least ten cats throughout his life, and he was against their inbreeding for specific features. He truly cared for the well-being of others. Almost all of his pets were adopted from the animal welfare charity, Blue Cross. He even had the artist Ann Ortman paint portraits of them – he loved them so much! It's clear Freddie had a generous quality about him, which could place him on the ENFJ list.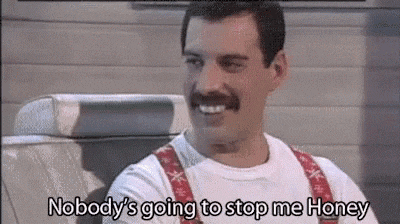 Here are some other ENFJ musicians you have possibly heard of:
Bono, Irish singer-songwriter, U2 (With or Without You; Please; Every Breaking Wave)
Charles Bradley, American singer (Changes; Nobody but You; The World)
Christina Aguilera, American singer-songwriter (Genie in a Bottle; Candyman; Hurt)
Damon Albarn, English musician, singer-songwriter, Gorillaz (Everyday Robots; Plastic Beach; Demon Days)
Demi Lovato, American singer and actress (Confident; Skyscraper; Tell Me You Love Me)
Drake, Canadian rapper (One Dance; Hotline Bling; Hold On We're Coming Home)
Freddie Mercury, British singer-songwriter, QUEEN (Bohemian Rhapsody; We Will Rock You; Another One Bites the Dust)
Giuseppe Verdi, Italian opera composer (La Traviata; Falstaff and Aida)
Lionel Ritchie, American singer-songwriter, composer (All night Long; Stuck On You)
Marvin Gaye, American singer-songwriter (Ain't No Mountain High Enough; Let's Get It On; Sexual Healing)
Michael Jackson, American singer, songwriter, and actor (Beat IT; Billie Jean; Smooth Criminal)
Stevie Wonder, American singer-songwriter (Isn't She Lovely; Past-Time Lover)
Tupac Shakur, American rapper (California Love; Changes; So Many Tears)
Robert Plant, English singer-songwriter, Led Zeppelin (Stairway to Heaven; Immigrant Song; Whole Lotta Love)
ENFJ Leaders
You'll often find ENFJs among some very well-known political figures — and no wonder. Standing up for the rights of the public and aiming to aid society comes easy to this type, especially because these personalities deeply believe helping others is the most rewarding task. Their excellent communication skills make them great public speakers, as they inspire people with their charm and passion to meet others' needs. They are naturally confident and their creativity and passion make them great guides, teachers, and overall leaders in life.
If one is to look at Abraham Lincoln, the sixteenth President of the United States, you come across multiple examples of him having an Extroverted, Judging, and Feeling persona. Lincoln was first and foremost a storyteller; as he was traveling around the state of Illinois as a lawyer, he would frequently stay in hotels and taverns for a brief time. Once he was elected for the Presidency in 1860, stories, which have now become legends, began circulating, how he used to gather crowds of people in an evening and sit and tell stories; holding the attention of every single person in the room. This extroverted nature led him, in 1858, to have a series of debates with Senator Stephen Douglas. Douglas was an incumbent Senator and so for Lincoln to challenge him to open debate such as that further demonstrates the qualities of his personality. These debates are extremely significant from a historical standpoint as it was this brief period that could be said to have kick-started Lincoln's career in politics which ended with him becoming President. Lincoln was also what could be considered to be a very open President. He regularly had meetings with members of the public and there are reports of him personally following up on particular grievances. Another example of a leader being in touch with the public's interest!
What he is most famous for, however, is the fact that he won the U.S Civil War and abolished slavery at the same time. The issue of slavery was hugely divisive and had been a hot-button issue since the formation of the Constitution in 1776; even the Founding Fathers themselves couldn't agree on what to do about the slavery issue, which resulted in a compromise being made where slaves were considered to be "two-fifths" of a person.
From the moment Lincoln came into office, it was one of his primary goals to eradicate slavery from the United States and this is what, upon his inauguration, led to a number of Southern states seceding from the Union.
Using his strong and charismatic personality that had become his trademark at this point, Lincoln was able to maneuver throughout the Senate and the House of Representatives which eventually led to the 13th Amendment being passed and then ratified by the other states still left in the Union.
Whilst the entire abolition of slavery is not down solely to Lincoln himself, it, without a doubt, would not have had the success it did without the charm and charisma that he was known for. He also had a great sense of humor and a great example of that is a famous Lincoln-Douglas debate when accused of being two-faced, he responded "Honestly, if I were two-faced, would I be showing you this one?", commenting on his own inelegance and looks. His magnetic influence and wits would often win the hearts of people around him.
Here are more ENFJ politicians and leaders you might recognize:
Barack Obama, 44th U.S. President
Elizabeth Dole, U.S. Senator
Francois Mitterrand, French President
Joe Biden, Current U.S. President
Justin Trudeau, Prime Minister of Canada since 2015
King David, King of Israel
Mikhail Gorbachev, Head of State of the Soviet Union 
Nelson Mandela, South African revolutionary leader and President
Tony Blair, Prime Minister of the United Kingdom from 1997-2007
Yasser Arafat, Former Chairman of the Palestine Liberation Organization
Pope Jean-Paul II, Polish Catholic leader
ENFJ Writers
An example of a great ENFJ writer is Maya Angelou. She was an American poet and civil rights activist, but defining her with such few words would be limiting. She had a very rough childhood and her autobiographical book I know Why the Caged Bird Sings tells of her early years dealing with racism and trauma. She was a well-respected spokesperson and defendant of women's rights and black people. We place her in the ENFJ category precisely because of the Extroverted Feeling qualities she so clearly displays.
Take a look at other ENFJ writers that might inspire you:
Ben Stiller, American writer, producer, actor, director
Conan O'Brien, American comedian, writer, producer
Johann von Goethe, German writer and statesman
John Cusack, American writer, producer, actor
Matthew Ricard, French writer and monk
Vaclav Havel, Czech playwright and President
ENFJ Characters
Throughout TV history ENFJ characters have often been under the spotlight, but unlike ENFPs (who are usually considered the archetypal protagonists, driving the plot of a story), ENFJs tend to be the puppet masters. They would act as a sort of "consciousness" to the main character, often guiding them through change and development. Their ability to observe and analyze their surroundings makes them excellent strategists, which is why you will notice many famously cunning characters in this list:
Are you an Amy, Beth, Joe, or Meg? For generations, Joe has been an audience favorite, but thanks to Greta Gerwick's wonderful 2019 adaptation of Little Women we get to see Amy March's beautiful depth of character as well. Not everyone is an uncompromising rebellious soul like Joe March — and that's okay. It's not a sign of weakness at all, even Amy herself shows some self-indulgent qualities in her childhood days. But as she grows to maturity, she understands that her care for her family is her number one priority. Even though she is clearly a romantic soul (typical for an Extroverted Feeling person) she trusts her Judging side and makes the pragmatic choice of getting married. Amy, an ENFJ, and Joe, an ENFP, are actually very much alike, sharing ambition and a hot temper. But Amy grows up to be a realist and says that she believes that "we have some power over who we love, it is not just something that happens to a person." Her strategies and pragmatism are a choice she makes in order to look after her family and continue her art. She tries to make the best out of a bad situation. It is not surprising that so many viewers would choose her life over Joe's!
Albus Dumbledore, Harry PotterFranchise
It is of no surprise to anyone that this beloved wizard is an ENFJ personality! He exudes wisdom and loyalty, and his altruistic nature is evident in his relationship with Harry. He is not only an excellent motivational speaker throughout the series, but he also believes in the power of people. It is often argued that Mentor personalities, such as the longest-standing headmaster of Hogwarts, can get a little too involved with their interest in others. The key, however, is to allow people space to learn from their mistakes and grow in their own time.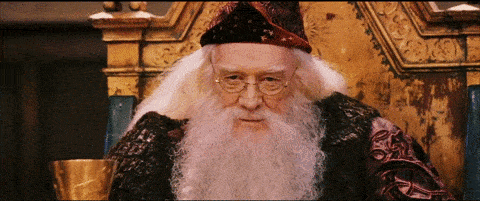 Carrie Bradshaw, Sex and the City
Probably one of the most on-point examples of an ENFJ is Carrie Bradshaw – the outgoing writer, who makes a living out of being highly observant of other people's feelings (Judging) and who teaches us that our true soulmates should be none other than our own selves: "Did you ever think that maybe we're the white knights… and we're the ones that have to save ourselves?" Carrie is the glamorous leader of the group and an inspiring New York 'It' girl. Her deep care for her friends and her bubbly outgoing personality make her a shining example of the Extroverted and Intuitive qualities of this personality type.
If you rewatch The Office, you'll surely notice that Jim spends very little of his time actually working while being at work. This has a lot to do with the fact that he devotes huge portions of his time to observing his colleagues (Judging). He knows Dwight so well, he can predict his behavior, thus starting an office prank war. Understanding others well is also important for Jim because he realizes he can influence the way others perceive him. All of this behavior is typical for an ENFJ. As the show progresses he decides to acknowledge his charm, leadership qualities, and his likeability and accepts the promotion he is offered in order to better support his wife and kids. Another selfless ENFJ act!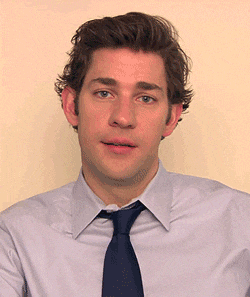 Lily Aldrin, How I Met Your Mother
This spunky redhead also classifies as an ENFJ – but here is a disclaimer: some of her choices in the series are up for debate and considered too impulsive for this personality type. I would argue she absolutely fits this category – she is a kindergarten teacher, already a Mentor, which also means she ultimately devotes a lot of her time to the benefit of others. Not just professionally – she dabbles a lot into her friends' relationships (and not always for the best though). One of ENFJs possible weaknesses is the tendency to manipulate others, which we see a lot throughout the show. She even placed a bet on who Ted should have ended up with and went out of her way to win it! Even though she has some weaknesses, they are still considered ENFJ weaknesses, and let's face it – no one is perfect! Lily definitely makes up for her conniving actions with her honesty, loyalty, and wonderful sense of humor!
Neo progresses from consumerist nihilism to enlightenment all due to the work of Morpheus, his spiritual guide. Morpheus takes him on a life-changing quest for truth: "I didn't say it would be easy, Neo. I just said it would be the truth." This wise mentor helps the Matrix's protagonist step through the threshold of his familiar world and dive deep into the unknown. Morpheus is also named after the Greek God of Dreams, and it is precisely that which draws Neo toward him. To Neo, Morpheus is a symbol of intuition and faith in an unseen world. Morpheus' idealistic ENFJ nature is what wins people's trust, offering characters throughout the film a certain sense of stability. He also literally helps Neo undergo a series of lessons and teaches him to trust his feelings as opposed to the reality presented in front of him. So typical for an ENFJ!
After a series of unfortunate relationships that never made a lasting impression on Monica, it makes sense that Dr. Richard Burke — a handsome, suave, and charming man, would sweep her off her feet. It is evident that Richard is an ENFJ – throughout the series, he is adored by women and men alike. He helps many of the characters overcome pressing insecurities, most of all Monica, who finally opens up to a totally new level of love and passion. During the series, he confesses he even helped rehabilitate blind kids in Africa, which further proves his altruistic ENFJ qualities!
In a galaxy far, far away, a powerful senator and an advocate for democracy – Padme Amidala Naberrie truly holds the qualities of a just leader. Decisive, organized, and with a tendency to plan ahead, these characteristics make the princess an ENFJ powerhouse. She even earned the title of queen due to her devotion to civic duty, an Extroverted Feeling behavior, for sure. As Judging people (not to be confused with judgemental), ENFJs think sequentially, and they tend to prioritize work over play.
Here are more ENFJ TV characters:
Clara Oswald, DoctorWho
Faramir, Lord of the Rings
Deana Troi, Star Trek: Next Generation
Isobel Crowley, Downton Abbey
Peeta Mellark, The Hunger Games
Skyler White, Breaking Bad
Lilly Potter, Harry Potter Franchise
King Ezekiel, The Walking Dead
ENFJ Villains
It is not difficult for ENFJs to turn to the dark side – after all, they are quick at winning people's hearts with their positive and sociable approach, and isn't that an excellent way to manipulate your enemies? As the saying goes "keep your friends close and your enemies closer." That is precisely what ENFJs are good at! They tend to mask their malicious tendencies behind a noble cause, often pretending they care for the less fortunate. Usually, their decision to go down the dark path is caused by some trauma in their past or by the pressure of the circumstances surrounding them. These tendencies create some very likable villains, as ENFJ baddies are given a lot of character depth. They are rarely born evil and their outgoing nature is a plus when wanting to add a plot twist to a story. Highly intelligent and logical, these characters are often rooted for by the fans.
Take a look at some of our favorite ENFJ villains on screen:
Mrs. Coulter, His Dark Materials
On the surface Marisa Coulter manages to fool the audience pretty easily – she is glamorous, manicured, and to top it all off — a respectable female scientist. What's not to like? Well, her villainous nature comes through pretty quickly. She holds in store many qualities similar to Margaery Tyrell, so a parallel between the two could easily be drawn. Mrs. Coulter, leaning on her Extroverted Feeling nature, has no trouble touching the hearts of the poor kids (even though it was her malicious idea to capture them in the first place), and it is often this side of hers, mixed with her formidable intelligence and cunning, that saves her skin. This multi-layered character has actually become a favorite to audiences and it is likely her ENFJ problem-solving approach is what continues to grip people's interest.
We all discovered Elsa's Prince Charming is not so charming after all. Knowing he is unfit to inherit the throne in the Southern Isles, Frozen's Prince Hans Westergaard plots a scheme to take the throne of the kingdom of Arendelle through his marriage with the princess. Once again, using his Fi qualities – his warmth and consideration — and his Judging preferences, he manipulates Elsa to trust him, thus pushing his plan forward. As we all know from our plethora of Disney experiences this plan obviously fails, everyone lives happily ever after, and Hans is banished from the kingdom. Nice try, ENFJ.
Loki, Marvel Cinematic Universe
This heartbreakingly charming and suave Marvel character is considered the God of Mischief and probably owes his charm to his ENFJ personality (as well as Tom Hiddleston's dashing performance). This trickster also displays his calculative side while pulling pranks on Thor and many other Asgardians. Loki does carry more of the negative aspects of ENFJ with his impetuous decisions and tendency to harbor hurt feelings.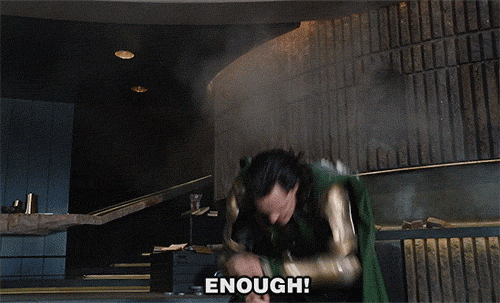 ENFJ Game of Thrones Characters
In the battle for the Iron Throne, among so many crafty, devious and inspiring characters, it's not difficult to find an ENFJ match. You'll probably be happy to know that some of the best on-screen schemings have been delivered by ENFJ characters. Take a look at three of our favorite choices for this type:
The Queen of Dragons goes through immense character development throughout the show, but contrary to what the fans of the show wanted, her end wasn't so admirable. It could be argued that Daenerys is an INFJ (a personality type she would sadly share with Hitler himself), but if we take a closer look at this protagonist's character arc we'll find she didn't quite start off that way. At the beginning of the series, she strives to be the leader who "breaks the wheel" and wants to establish a new era of leadership. Her recurring acts of selflessness, her desire to abolish slavery, and her spark to disrupt the order of the world she lives in, are precisely the reasons she would (at the beginning) fall under the Extroverted Feeling spectrum. However, the more power she gained, the closer she moved to the INFJ type, making her personal values and greedy vision her top priority. It goes to show that ENFJs tend to harbor some darkness which, if not dealt with in time, could prove destructive. Or at least that's what happened in a fantasy world somewhere. Either way, Daenerys remains an empowering female figure for audiences, regardless of her poorly executed ending.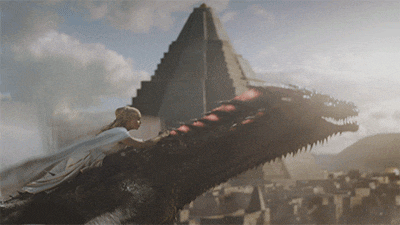 Margaery Tyrell is one of the few characters on the show that displays her care for the peasants of King's Landing. She shows us that actions speak louder than words, and she manages to make the best out of any situation. She is a good candidate for the throne, and her Intuitive and Feeling qualities are what drive people to her. Similar to many other characters we have discussed, she shows her cunning, manipulative side throughout the series. There are some metaphors regarding the symbol of house Tyrell — such as the golden rose — which have been discussed by fans of the series. They state that much like the beautiful rose flower, Margaery isn't afraid to show her thorns if anyone tries to cross her path.
Also referred to as "The Spider," Varys is a clever and secretive spymaster, who predominantly exemplifies the Judging qualities of an ENFJ. He realizes the importance of information and says that "Information is the key. You need to learn your enemy's strengths and strategies. You need to learn which of your friends are not your friends." He goes a long way from his very sad beginning — he was sold as a slave and didn't come from a respectable family, unlike many other characters on the show. He is sympathetic with the poor and admits that he serves "the realm. Someone has to." An Extroverted Feeling characteristic. This inspired him to persevere and to build his web of spies. His Judging nature and the ability to organize information are what helped him survive so long on the show. Varys also strives to do what's best for the people, once again proving the altruistic ENFJ nature he holds. This is perhaps what drew him to serving Daenerys, as they both share the belief that the good of the common people is more important than anything.
ENFJ Anime Characters
Curious to see who are some famous ENFJ Anime characters are? We have an article about famous ENFJ anime characters over here.