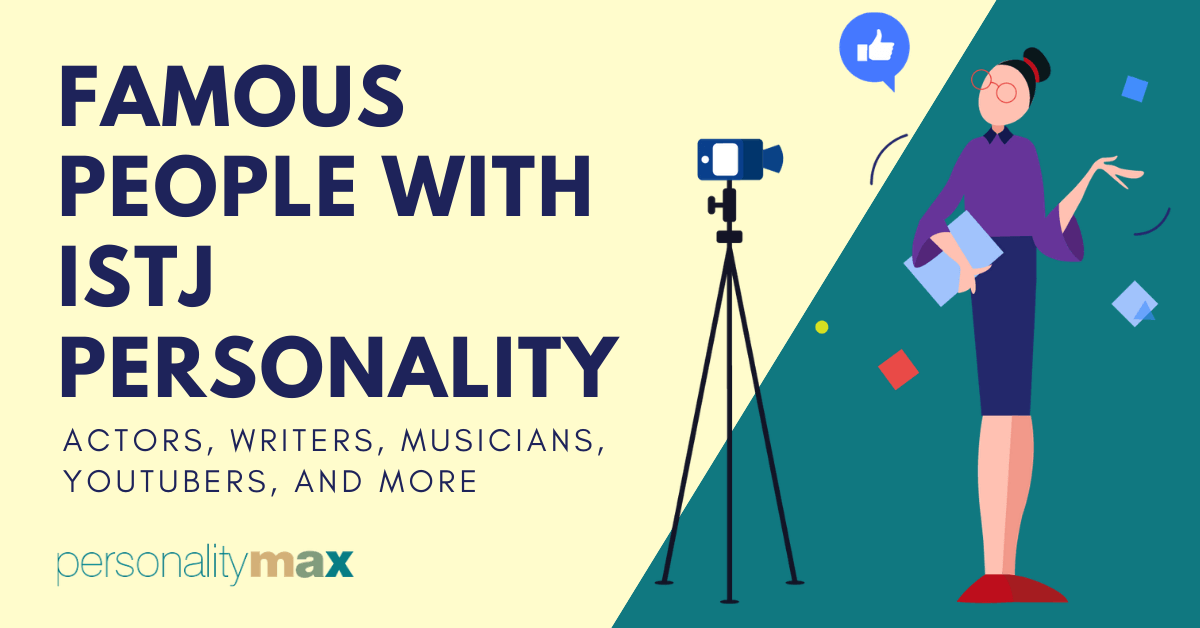 Intelligent, dependable, and strong-willed – this brief description of the ISTJ personality type makes it sound like we're talking about the protagonist of an action movie or book, right?
Well, it isn't too far from the truth since the personality traits that make ISTJs unique are often used to portray amazing fictional characters, like Elsa (from Disney's Frozen), Thorin Oakenshield (from The Hobbit trilogy), or Captain Raymond Holt (from Brooklyn Nine-Nine).
The real-life famous ISTJs are just as exciting and inspiring as their fictional counterparts! ISTJs have Introversion (I), Sensing (S), Thinking (T), and Judging (J) Preferences and their dominant cognitive function is Introverted Sensing (Si). This means they are organized people, with rich internal worlds and logical thinking. They are also curious about how various systems and mechanisms work and love to do things right. Moreover, the ISTJ personality type has a strong sense of duty and moral value, always looking to find the most practical solution to the problems they face.
Of course, the same personality traits that make them so great could also take a darker turn, which is why our list of ISTJ famous people and fictional characters will also include a few less-liked individuals. This is because, even though they didn't turn out to be legendary leaders or inspiring characters, their story is also a part of the complete portrait of the ISTJ type spectrum. It also goes to show we are in charge of our own destiny and the choices we make matter.
Therefore, we will try to grasp the true potential of the ISTJ personality type by taking a look at famous people and characters who exude the same characteristics. Also, if you want to learn more about the unique personality traits that make ISTJs who they are, make sure to read our detailed guide here.
ISTJ Celebrity
While ISTJs are not necessarily the spotlight seekers, they are not one to step back when they have to support their ideas and opinions in front of other people. Moreover, once they decide on a career path, their focus won't waver until they accomplish their goals. As a result, it's not unlikely that ISTJ personality types will reach success and become famous, regardless of their choice of field.
As you will see from our list of famous ISTJ people, they are indeed the 'jack-of-all-trades' since you can find them in a very wide range of professional settings. Moreover, since they are one of the most abundant personality types, ISTJs are easy to find in almost every field.
Therefore, our list of ISTJ celebrities includes actors, entertainers, musicians, writers, businessmen and women, politicians, leaders, and more.
ISTJ Actors & Filmmakers
As an introverted type, ISTJs may seem to not have what it takes to perform on a stage or in front of a camera. However, they have other traits that make them amazing actors (take Robert De Niro for an example), who charms us with each of their representations.
First of all, ISTJs are meticulous, sometimes to the point of perfectionism, which is why they have the patience and determination to accomplish even the most tedious tasks. Second, The Archivist type is observant and can use their fantastic memory to compare past situations (or performances) with current ones. As a result, they can easily identify flaws or mistakes, and they'll do their best to correct them
As actors, ISTJs are hard-working individuals, focused on accomplishing their goals, and diligent in their efforts. In addition, as a Thinking type, they use criticism to identify gaps in their performance and improve their style.
A great example of an ISTJ actress is Natalie Portman, who is what people call "beauty with brains" (her IQ is 140). Moreover, this Israeli-born American actress is also a director and producer who believes in religious tradition and has a strong sense of justice (she supports various real-life causes).
In true ISTJ fashion, Natalie took care of her career and her education since she was 12. She made her Broadway theater debut while still in high school, and after gaining international fame for the role of Padmé Amidala in Star Wars: Episode I – The Phantom Menace, she went to Harvard University and got her Bachelor's degree in psychology.
Natalie has portrayed a wide range of characters on stage and on camera. From the blockbuster heroin to a psychologically troubled woman, her performance is always admired and praised. Not only was she the youngest member of the 61st Annual Cannes Film Festival jury in 2008, but also won an Academy Award and two Golden Globes.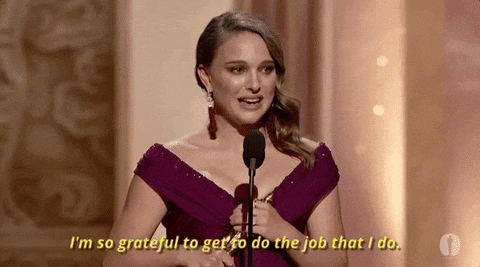 Here are other famous ISTJ examples in the world of acting:
Christopher Lee, English actor, singer, and author (The Lord of the Rings; Star Wars: Attack of the Clones; The Wicker Man)
Denzel Washington, American actor, director, and producer (The Equalizer; Man on Fire; Training Day)
Anthony Hopkins, Welsh actor, composer, director, and film producer (The Silence of the Lambs; Hannibal; The Remains of the Day)
Kirk Douglas, American actor, producer, director, philanthropist, and writer (Spartacus; Path of Glory; Lust for Life)
Julia Roberts, American actress and producer (Pretty Woman; Erin Brockovich; Eat, Pray, Love)
Gary Sinise, American actor, director, musician, producer, and philanthropist (Forrest Gump; CSI: NY; Apollo 13)
John Malkovich, American actor, director, producer, and fashion designer (The New Pope; Con Air; Dangerous Liaisons)
Jean-Claude Van Damme, Belgian martial artist and actor (Lionheart; Kickboxer; Bloodsport)
Malcolm McDowell, English actor (Truth Seekers; A Clockwork Orange; O Lucky Man!)
Jack Webb, American actor, television producer, director, and screenwriter (The D.I.; Dragnet; Adam-12)
Billy Bob Thornton, American actor and musician (Goliath; Fargo; Bad Santa)
Tony Shalhoub, American actor (Monk; Wings; Men in Black)
Jack Palance, American actor (Bronk, City Sleekers; Bagdad Cafe)
Ethan Hawke, American actor, writer, and director (Boyhood; The Good Lord Bird; Before Sunset)
Nick Offerman, American actor, comedian, and carpenter (Parks and Recreation; Devs; The Founder)
Danica McKellar, American actress, book author, and mathematician (Coming Home for Christmas, Christmas she Wrote; Wonder Years)
Misha Collins, American actor, author, producer, and director (Supernatural; Charmed; NCIS)
Kris Kristofferson, American actor and singer (A Star is Born; Blade; Convoy)
Sean Connery, Scottish actor and producer (James Bond series; Indiana Jones and the Last Crusade; The Hunt for Red October)
Matt Damon, American actor, producer, and screenwriter (Good Will Hunting; Ocean's Eleven; The Bourne Identity)
ISTJ Entertainers
Detail-oriented and observant, the ISTJ personality type is determined in their effort to be the best they can be. Therefore, even though they are introverts, they can be amazing entertainers.
As you'll see from our list, there aren't that many ISTJ musicians, but their special blend of humor (read more about their humoristic side here) allows them to be fascinating comedians and entertainers for the right audience.
Let's take Johnny Carson as an example. Known as the "King of Late Night TV," John William Carson was a television host, comedian, writer, and producer. Diligent, meticulous, and shy (when not on the air); today his name is linked with the late-night TV show style productions and good-natured banter that keeps viewers entertained. According to his coworkers and friends, he valued loyalty and had respect for deadlines and people who put all their effort into their work. As a result, he received six Emmy Awards, the Television Academy's 1980 Governor's Award, and a Peabody Award in 1985.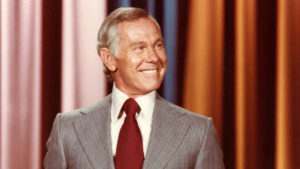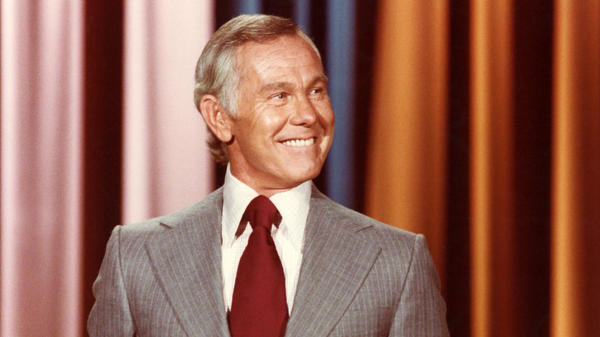 Here are some other great famous ISTJ personalities from the world of entertainment.
Jamie Hyneman, American special effects engineer and television host (MythBusters co-host; The Darwin Awards; Beyond Tomorrow)
Rivers Cuomo, American singer, songwriter, and producer (Pinkerton; Weezer; Hurley)
George Strait, American country musician, songwriter, actor, and producer (Amarillo by Morning; I Cross My Heart; Write This Down)
Gordon Sumner (Sting), English musician, songwriter, and actor (Englishman in New York; Desert Rose; Shape of My Heart)
Alan Jackson, American country singer and songwriter (Remember When; Chattahoochee; Livin' on Love)
Martina McBride, American country singer, record producer, and songwriter (Valentine; A Broken Wing; Independence Day)
ISTJ Athletes
While other personality types may not practice sport professionally, ISTJs love sports because it allows them to relax and unwind while also taking care of their body and mind (a practical and efficient solution). They also love intellectually stimulating games that have a well-determined structure like chess.
If they become athletes, ISTJ types will use systematic planning, structure, and determination to achieve their goals. Therefore, we can say that they have the mental power and tools to be great athletes.
A great example of such an athlete is Jackie Joyner-Kersee, a now-retired American track and field athlete. We believe she is part of the ISTJ type spectrum because she is known for her determination to achieve her goals despite the fact that she has asthma. She used structured training to improve her performance and logical thinking to understand how she could outmatch her competitors.
As a result, Jackie won three gold, one silver, and two bronze Olympic medals. She is also ranked among the all-time greatest athletes in the heptathlon and the long jump. Moreover, she is now an advocate for young athletes, fighting hard to promote other people in need of her support.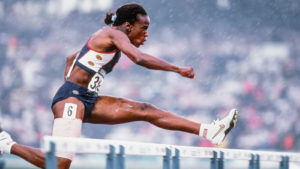 Other noteworthy athletes who exude the ISTJ traits are:
Tom Landry, American football coach and former professional football player. He was the first head coach of the Dallas Cowboys in the National Football League (for 29 seasons)
John Wooden, American basketball coach and former player. Also known as the "Wizard of Westwood," he has won 10 National Collegiate Athletic Association national championships in a 12-year period as head coach for the UCLA Bruins.
Michael Krzyzewski, American college basketball coach. He was the head men's basketball coach at Duke University.
Evander Holyfield, now-retired American professional boxer. He was the undisputed champion at cruiserweight (late 1980s) and at heavyweight (early 1990s).
Jack Nicklaus, now-retired American golfer, nicknamed "The Golden Bear," was considered to be one of the greatest golfers of all time.
Christy Mathewson, American pitcher, nicknamed "Big Six." He played 17 seasons with the New York Giants.
ISTJs in Business
The ISTJ personality type is organized and logical, with a strong focus on the present. They also value reliable data and information and put a lot of effort into getting a better understanding of how things work.
Due to their Introverted Sensing, they are not natural visionaries (like the ENTP type) and often don't trust new and risky ideas.
However, when stars do align, their determination, love for planning, and perseverance allow them to shine bright in the business environment. Therefore, our list also includes a few famous ISTJs that are successful entrepreneurs who revolutionized the world in one way or another.
A great example of a successful businessman who exudes the ISTJ traits is Jeff Bezos – founder of Amazon and one of the richest people in the world. His is the story of the entrepreneur who started with nothing (he founded Amazon working from his garage) and rose to be the king of the e-commerce world. He did so by focusing on efficiency, productive communication, and practical solutions that solve real-life problems (a strong ISTJ trait).
Moreover, we can see the influence of an ISTJ in the way Amazon is built. This company couldn't have gotten as big as it is now if it wasn't a well-oiled machine, with a detailed plan for every situation, and a strong focus on the here and now. Behind the world-famous giant, there is a deeply logical mind that knows how to use all the resources at hand to create a better world.
Other famous ISTJ personalities in the world of business are:
Henry Ford, American industrialist and business magnate, founder of Ford Motor Company
Peter Thiel, American entrepreneur, co-founder of PayPal and Palantir
John D. Rockefeller, American business magnate and philanthropist. Co-founder of Standard Oil
Ingvar Kamprad, Swedish billionaire business magnate, founder of IKEA
Elizabeth Holmes, American businesswoman, founder of Theranos
Warren Buffett, American businessman and philanthropist, CEO of Berkshire Hathaway, and a very successful investor
ISTJ Leaders & Public Figures
There may be times when the ISTJ's honesty and straightforward logic may make them seem cold and calculated. Moreover, their nature tells them to follow the path to efficiency even if they have to forgo some niceties in the process. Up until now, they may not sound like a very charming political leader, right?
Well, that may be correct, but an ISTJ is a person you call when you want to get the job done, even if things end up with a few ruffled feathers. Due to their high organization skills and strong desire to fulfill their duty, the ISTJ personality type can be the tough but just leader the world needs.
This behavior and the fact that they care for rules and regulations usually puts them in administrative leadership positions. Moreover, since an ISTJ's attention is not easily persuaded by personal gain (they have a strong sense of duty and morals), they can do a lot of good for the masses when in a position of power. Therefore, the ISTJ is one of the personality types that feels comfortable in the political field, where they can put that logical mind and straightforward honesty to good use.
One great example of an ISTJ political figure is Angela Merkel, the Chancellor of Germany since 2005, who was ranked by Forbes magazine as the second-most powerful person in the world in 2013. She is known to be decisive, honest, and deeply logical (all defining ISTJ personality traits). Moreover, she is the de facto leader of the European Union and managed to solve a wide range of crises with tact and steely reserve.
In true ISTJ manner, Anglea has a doctorate in physical chemistry and is proficient in Russian and Mathematics. She also cares about her obligations and works hard to perform her duties to the best possible standards.
Other famous ISTJ people that did great deeds as political leaders and public figures are:
Pope Benedict XVI, the Pope of the Catholic Church from 2005 – 2013
Augustus, the first Emperor of the Roman Empire
Calvin Coolidge, 30th President of the United States
Richard Nixon, 37th President of the United States
Condoleezza Rice, Director of the Hoover Institution at Stanford University, diplomat, political scientist, civil servant, professor, and the first Black woman to serve as U.S. Secretary of State
Rosalynn Carter, Former First Lady of the United States and leading advocate for various causes
Benjamin Harrison, 23rd President of the United States
Andrew Johnson, 17th President of the United States
Harry Truman, 33rd President of the United States
George H. W. Bush, 43rd President of the United States
Frederick the Great, King of Prussia
Mitt Romney, American governor
Queen Rania of Jordan
ISTJs in the Military
People with ISTJ personality traits can take orders from their superiors in rank and feel comfortable in a highly structured environment, like the military. Moreover, their love for organization and respect for tradition and authority is the main reason why so many ISTJs get into the military or law enforcement agencies. In fact, a military career is one of the best career matches for ISTJs (read more about ISTJ careers here).
A great example of an ISTJ personality famous in the military and political scene is George Washington, the first President of the United States (and one of the top three US presidents of all times).
The legendary George Washington was described as serious, orderly, and calm. He also believed that traditions and standard procedures are important and valued people who worked hard to achieve their goals. All these are ISTJ personality traits, but the most interesting fact that puts the first US president on the ISTJ list is his decision to cross the Delaware River during the dead of winter. This was a deeply logical decision, even though it meant some lives will be lost in the process. It also turned out to be the right call as it led to the victory of the American troops.


Other famous military people with ISTJ-like personality traits:
Arthur, Duke of Wellington, Commander-in-Chief of the British Army
Dwight D. Eisenhower, 34th President of the United States and Supreme Commander of the Allied Forces during WW2
Thomas "Stonewall" Jackson, Confederate general
Karl Doenitz, Nazi admiral
Xenophon, Greek military historian
Erich von Manstein, World War II Field Marshal
Other Famous ISTJs
Out of all the 16 personalities on the type indicator spectrum, ISTJs are some of the most common. As a result, their work and deeds are recognized and praised in a wide array of fields. So, to make sure our epic list of ISTJ celebrities is complete, here are a few other famous ISTJ people who we find inspiring:
Sigmund Freud, Austrian neurologist and psychoanalyst
Martin Heidegger, German philosopher
Thomas Hobbes, English political philosopher
ISTJ Characters in Fiction
As fictional characters, the ISTJ type has the necessary traits to cover a wide range of fictional tropes. Therefore, depending on the author's perspective, the ISTJ character can be a leader, a scientist, or even a villain. The trait that they all have in common is the determination to be the best they can be.
We also think that works of fiction provide a better view into a personality type's life and thinking process. After all, as readers or viewers, we have the role of the observer and can easily understand why a protagonist took a certain course of action. Therefore, we will also have a look at some of the most interesting ISTJ characters in the fictional universe.
Popular ISTJ Characters on TV
Captain Raymond Holt, Brooklyn Nine-Nine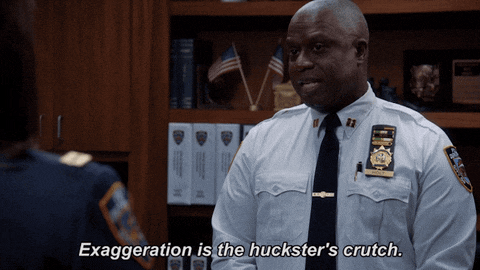 Charming but quirky, the famous Captain Holt of the Nine-Nine police section in Brooklyn is all about rules and processes. As we watch the show, we learn that he worked hard and fought against deeply ingrained prejudice to get to his current position. He also supports the talented and determined people in his team in their efforts to achieve their dreams. He is a mentor to Amy, a friend and father-figure to Jake, and a fantastic role-model to everyone else in his squad. Highly intelligent and deeply logical, Raymond Holt is a true impersonation of the dutiful ISTJ who is reliable and resourceful.
Thorin Oakenshield, The Hobbit trilogy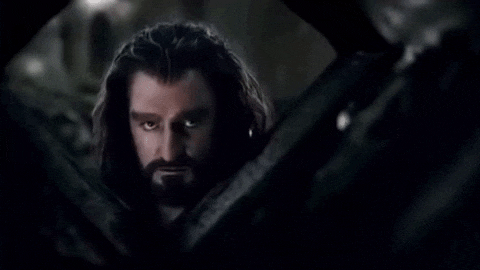 The king of the dwarves, Thorin Oakenshield comes off as unyielding, serious, and goal-oriented. He's also a logical and seasoned military leader who can devise incredible strategies and understands the rules of the war. Moreover, in Thorin, we get to see both positive and negative ISTJ personality traits. We see a loyal and dutiful leader who guides his people on the path to glory. On the other hand, he keeps a grudge against the elves based on past negative experiences and can be quite stubborn at times.
Harry Potter, Harry Potter series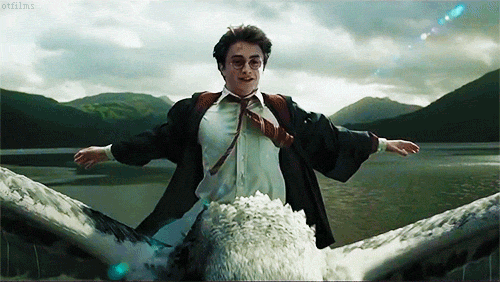 How about that? The very boy who lived seems to be an ISTJ! Kindhearted and loyal, Harry is presented as a character who cares deeply about his friends. And, while it's easy to think that Hermione is the only logical one in the group (she's an ESTJ, by the way) Harry also proves his intelligence in difficult situations when he has to think fast. He may not be a bookworm and he does break most of the rules set by the school, but he cares about his duty as 'the chosen one'. He also has a powerful moral code that drives him, he likes to spend time alone, and is reliable.
Mr. Darcy, Pride and Prejudice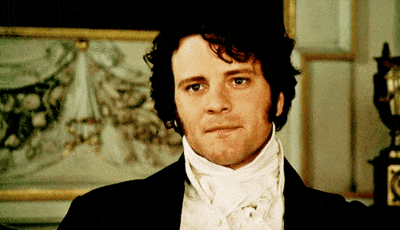 Jane Austen's Pride and Prejudice has a wide range of modern adaptations, but in all of them, Mr. Darcy starts out as a cold and reserved man, who doesn't appreciate Lizzie Bennet's charms. In the TV adaptations, we get to meet an accomplished man who puts duty and honor before feelings (a strong ISTJ trait). He struggles with the feelings he has for Elizabeth because his moral code and the rules of society at the time dictate differently. Even so, he finds the courage to declare his love (although awkwardly at first) and proves his loyalty towards his friend and his sister.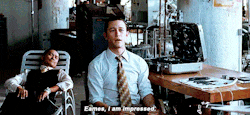 In Inception, we get to take a peek into the world of dreams and dream manipulation. As the action unfolds we get to learn that, in order to infiltrate one's dreams without being detected, our protagonists need to carefully plan their every move. However, Arthur is the only one capable of creating a master-mind plan that takes into account all the details and possibilities. He is dependable, organized, and calm, which allows others to focus on their own tasks. Moreover, in true ISTJ fashion, Arthur keeps working on his tasks even when no one else seems to care. As a result of his careful planning and intense preparations, they have an escape plan when things go wrong. In addition, we also get to see the tremendous importance ISTJs hold in our world since they are the ones who pay attention to details and notice discrepancies before anyone else.
If you haven't found your favorite character on our list, here are a few other amazing ISTJ characters:
Commander Lexa, The 100
Lord Eddard Stark, Game of Thrones
Stannis Baratheon, Game of Thrones
George Washington, Hamilton: An American Musical
Fergus, Brave
Theoden, The Lord of the Rings
Queen Catherine of Aragon, The Tudors
Rick Grimes, The Walking Dead
Quentin Lance, Arrow
Mako, Avatar: Legend of Korra
Joe Swanson, Family Guy
Tina Goldstein, Fantastic Beasts and Where To Find Them
Chloe Decker, Lucifer
Inspector Chester Campbel, Peaky Blinders
James Gordon, Gotham and DC Comics
Bonnie Winterbottom, How To Get Away With Murder
Sara Lance, Arrow and Legend of Tomorrow
Shikamaru Nara, Naruto Shippuden
Bartholomew Rusk, Penny Dreadful
Anderson, Sherlock, the BBC series
Jim Hopper, Stranger Things
Sam Winchester, Supernatural
Sheriff Stalinski, Teen Wolf
Nobuchika Ginoza, Psycho-Pass
Norrington, Pirates of the Caribbean
Natasha Romanoff/Black Widow, Marvel Cinematic Universe
Harry/Galahad, Kingsman: The Secret Service
Astrid, How To Train Your Dragon 
Dr. Eric Foreman, House, MD 
Legolas, The Hobbit and The Lord of the Rings 
Maximus, Gladiator 
Brienne of Tarth, Game of Thrones
Dr. Caitlin Snow, The Flash
Ross Gellar, Friends 
Bill Weasley, Harry Potter Series
Doug Guggenheim, House of Lies
Ben Wyatt, Parks & Recreation
Lt. Commander Data, Star Trek: The Next Generation
ISTJ Disney Characters
The world of Disney has many characters with the ISTJ traits, both as protagonists and supportive characters. Serious and reliable, result-oriented, and a sucker for the rules, the straightforward ISTJ Disney character is quite easy to identify. However, there are some characters that take a bit more to be revealed as ISTJs, especially in the role of a villain. But we'll talk more about the ISTJ villain when we get to them.
For now, let's focus on two main Disney tropes: the princess and the prince.
First, we have Elsa, the Ice Queen from Frozen, who changed the way we see "true love's kiss" maybe forever. Up until Elsa, Disney and other storytellers implied a romantic relationship when speaking about a kiss that can prove true love. Elsa showed the whole world that sisterly love is just as powerful and true. But, the main reason we believe Elsa is an ISTJ, is because of her way of thinking and amazing work ethic. After all, she is the young queen of Arendelle while dealing with a magic curse and taking care of her sister. She's also reliable and cares deeply for the people closest to her (the only ones who know her true nature).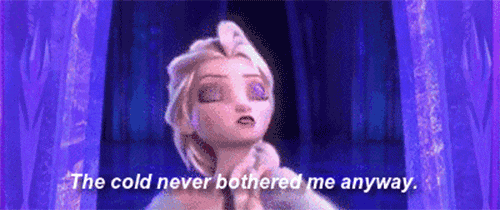 For the Disney Prince, we chose General Li Shang from Mulan. Although he's technically not a prince, he has all the traits to be an amazing one. While there may be a few other ISTJ Disney princes, Li Shang is the only one that fits the ISTJ personality type like a glove. First of all, he is one of the youngest generals in the Imperial Chinese army and he is entrusted with the new recruits for training. Second of all, he is disciplined, reliable, and a true perfectionist. His goal is to whip his troops into shape and "make a man" out of each and every one of them. Li Shang is also a strategic thinker and a planner, which sort of becomes a problem in the Mulan II movie when he can't seem to let go of the idea that his way is the best way (truly an ISTJ!).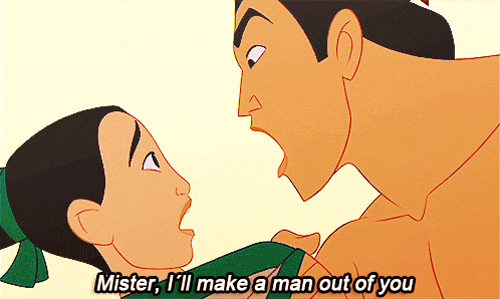 Now that we've talked about two iconic Disney characters that exude ISTJ traits, let's mention a few more:
Powhatan, Pocahontas
Kerchak, Tarzan
Sebastian, The Little Mermaid
Zazu, The Lion King 
Cogsworth, Beauty and the Beast
Bagheera, The Jungle Book
Helga Katrina Sinclair, Atlantis: The Lost Empire
Ren, Even Stevens
Gabriella, High School Musical 
Rabbit, Winnie The Pooh
Mr. Moseby, The Suite Life of Zack and Cody
ISTJ Villains
As we already mentioned, the choices we make in life decide whether we'll be seen as heroes or as villains. And this is perfectly portrayed in works of fiction, where we can see how a character's past and their decisions shaped the way they are at the moment we're reading or watching.
Therefore, whether we're talking about ISTJs or other different personality types, there are no good or bad traits to influence their judgment. There are just tendencies and preferences that help us identify the way we want to find. For example, a personality trait like love for tradition and rules can be a good thing when it's used to preserve valuable systems and methods, and a bad thing when it's used to resist new ideas and hinder progress.
When it comes to ISTJ villains, we often find that they fear change as they may feel left behind. Moreover, the discomfort produced by change is accentuated by the fact that their entire belief system starts to fall apart. Therefore, they use logical thinking to justify their actions and find comfort in false stability produced by their stubborn resistance to new.
Another form of a villain is the cynic ISTJ. This is a character that lost their cause and purpose in life. They are the ultimate realists, who had to fight for every bit of sunshine in their life only to lose it to a new challenge. While the cynic is not a villain per se, they are on the path to the dark side as they are disappointed and don't trust anyone but themselves.
One such ISTJ villain is Lord Voldemort or Tom Riddle from the Harry Potter books and movies. He has all the traits that make ISTJs amazing – he is intelligent, logical, and determined to achieve his goals. After all, everyone sees him as a great wizard, a terrible one, but great nonetheless. He fears change and despises his own mixed genealogy, which is why he is fixated on the idea of 'pure-blood wizards'. He is also afraid of death and feels the world moved on without acknowledging his pain as a child and teenager.
Moreover, in true ISTJ fashion, he can't imagine that others are better than he is or that people can actually love without having ulterior motives. He is stubborn and doesn't accept others' opinions or advice.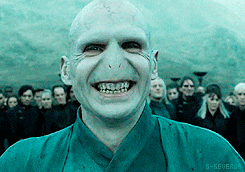 Other great ISTJ villains are:
Claude Frollo, The Hunchback of Notre Dame
King George, Once Upon a Time
Grinch, How The Grinch Stole Christmas
Javert, Les Miserables
Unalaq, Avatar: The Legend of Korra
Leland Owlsley, Daredevil
Theo Galavan, Gotham
Inspector Kido, The Man in the High Castle
ISTJ Anime Characters
See our article about some interesting famous ISTJ anime characters right here.