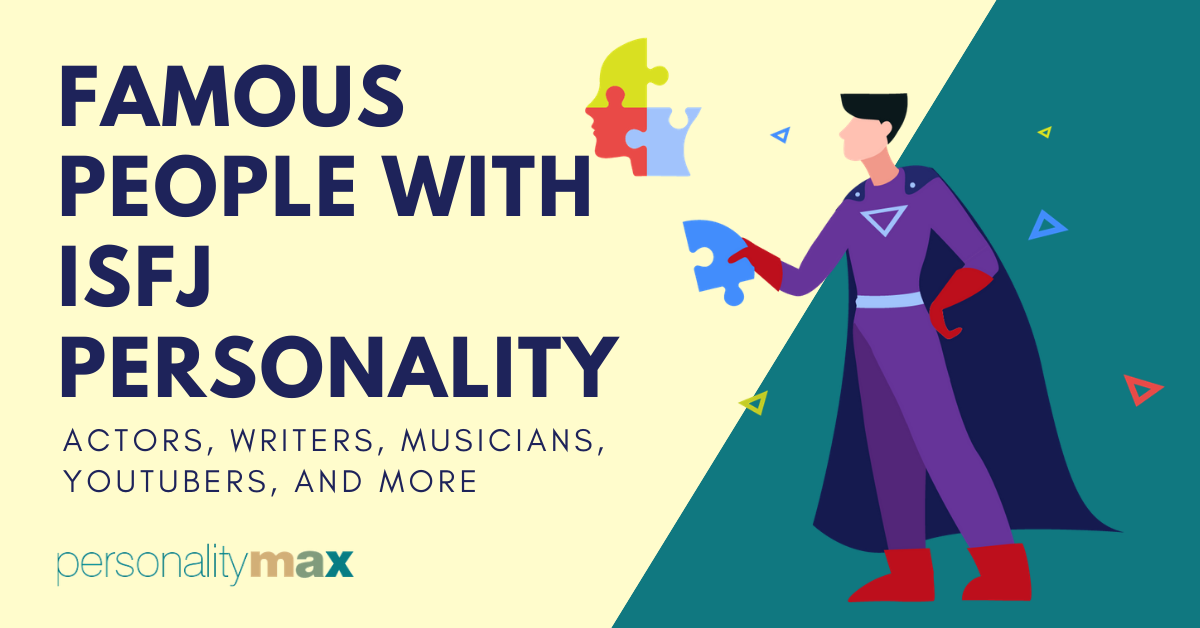 Characterized as a modest introvert with a nurturing spirit, the ISFJ (or The Defender) is one of the most common personality types (they make about 13% of the population).
They are caring and helpful, and even though they are reserved, they use their robust social skills to create all sorts of relationships. While this is a bit uncommon for an introverted personality type, these relationship-building skills allow them to focus on helping those in need.
With this in mind, it should come as no surprise that there are lots of ISFJ famous people who are also involved in charity work or hold positions that allow them to make the world a better place.
The Defender personality type speaks of altruist people with strong traditional values and kind hearts. As such, ISFJ famous people are likely to be reliable and grounded, with strong family values. All these are powerful reasons why they can be (and usually are) role models for younger generations.
Of course, not all famous ISFJs can be considered as good role models; it's important to remember that everyone has weaknesses. In the case of the Defenders, their main weak spot lies in the desire to do everything and help everyone by themselves. If this desire overcomes them, ISFJs may easily become the target of more cynical and selfish people. Besides, their unassertive nature can turn ISJFs into pushovers.
With an overview of ISFJs under our belt, let's have a look at some of the most interesting Defender Personality Types out there (fictional or real).
ISFJ Famous People [By Main Area of Activity]
Whether you look at celebrities, political leaders, or influencers, there is no shortage of prominent figures (present or past) with ISFJ personality traits.
Some of the famous names that may ring a bell are Kate Middleton, the Duchess of Cambridge; Jimmy Carter (the 39th US president); Beyoncé; Selena Gomez; Aretha Franklin, Vin Diesel; and Halle Berry.
If you're looking for other inspirational figures, you should know that Mother Teresa, Rosa Parks, Pope Francis, and even Marcus Aurelius are believed to be ISFJs.
Not enough?
How about Louisa May Alcott, the famous creator of Little Women – a literary work which proclaimed that women "have minds, and they have souls, as well as just hearts. And they've got ambition, and they've got talent, as well as just beauty"?
Wherever you look, you can find the power of being kind and fighting for the rights of the oppressed – the main power that drives the ISFJ personality type!
3 ISFJ Celebrities Everybody Knows
Even in the flashy world of celebrities, there are some names that pull more weight than others. These top-tier names often become a powerful brand that's easy to recognize by anyone (regardless of geographical location and general interests).
There are few such names that are hard to ignore on the list of famous personalities with ISFJ traits. To give you an idea, we identified three (alleged) ISFJ top celebrities and listed them below.
Beyoncé (Queen B)
Beyoncé Giselle Knowles-Carter is known for her work as a singer, songwriter, and actress. She started performing as a child, and now she has a huge following (also known as the "Beyhive") and is a full-on business mogul.
All these may conflict with the way we view introverts, but Beyoncé herself has recognized she used to be an introverted kid. In fact, if you follow her interviews, you'll notice she seems reserved, quiet, and a bit shy (especially compared to what we see onstage).
Another trait that puts Beyoncé's personality type in line with the ISFJs is her devotion to her family. Before anything, she is a mother and a wife and wants to make sure her fans and business partners know this.
In addition, she is meticulous and always strives toward perfection. Her work ethic is impeccable, and each of her appearances is highly rehearsed and refined before it gets released to the public. Nothing is left to chance, which is why her technique, form, and creativity are on another level.
Queen B is a defender of the underdog (one of the strongest ISFJ personality characteristics). She uses her music to aggressively promote a positive body image, and she is not afraid to directly address social issues that affect people of color.
In short, Beyoncé can be a powerful role model for all ISFJs out there. She may be a stubborn perfectionist (which can be a negative trait), but she is determined to speak for others and wants to make sure her family is safe and happy.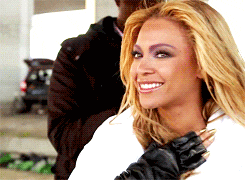 Kanye West
Whether you love or hate him, Kanye West is a world-renowned name. Why, though, is he on our list of popular ISFJ celebrities? After all, he is most known for going against the norm, challenging traditional values, and loudly voicing his controversial opinions on various social issues.
All these behaviors seem to go against the nature of the quiet, socially adept, traditional, and grounded ISFJ. However, if we set aside Kanye's narcissistic tendencies and flashy layers, we get to see an artist who is fighting for the oppressed (or what he sees as oppressed).
Underneath it all, Kanye is methodical and family-oriented, and he cares about standards of fairness and justice in the music industry. His efforts to make sure the right award goes to the right artist show he cares for the already-established rules, as long as they are applied correctly. And, if we know something about ISFJs, it is that they support existing values and have a deep love for order and structure.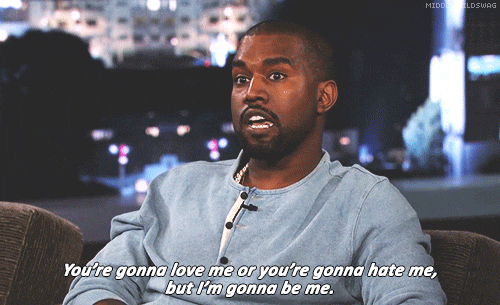 Catherine Middleton, Duchess of Cambridge
Not only married to a real-life Prince Charming, Kate Middleton is also the embodiment of the grounded, loving, and sometimes shy ISFJ. Kate takes her role as a mother seriously. While she is intimately involved in the lives of her children and immediate family, she also exhibits motherly traits toward others.
As one of the royals, she is involved in several charity initiatives and supports various social causes that speak to her. Her self-declared purpose is to make a difference, even in the smallest way, which is the true calling of the ISFJ personality.
In addition, she has a naturally quiet demeanor and dignity while also seeming easygoing and sincere. Overall, Kate Middleton is authentic in everything she does and has a healthy respect for the traditional values of her family.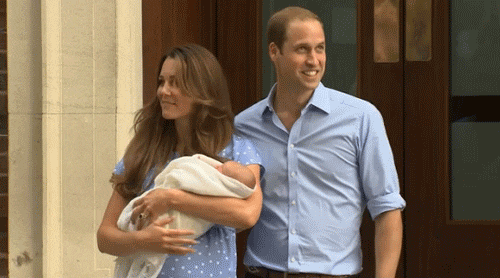 ISFJ Actors & Performers
ISFJs have the Introverted, Sensing, Feeling, and Judging traits of the Personality Type Indicator system. This combination allows them to understand others and have a heightened sense of empathy, which is mandatory for an actor or performer.
On the other hand, it is believed that the same personality traits keep ISFJs from openly expressing their own feelings (even though they are aware of them). Since they are perfectionists and can easily relate to others, it may come easier to portray people's emotions while keeping theirs bottled inside. As a result, they can become someone else without allowing their own mindset to get in the way.
This openness toward understanding others allows ISFJ actors to depict a wide range of characters (even ones they don't necessarily like) and turn into a completely different person when under the spotlight. Thus, even though acting is not one of the ISFJ careers that immediately comes to mind, there are some amazing actors and performers with an ISFJ trait out there.
Vin Diesel (Mark Sinclair)
Vin Diesel is a very successful actor and filmmaker with an ISFJ personality type (although it's never been confirmed). He is the type of guy who doesn't feel energized by the crowds and doesn't purposely seek attention (introvert traits). However, he does have solid social skills and keeps his introversion at bay (ISFJ personality type).
Vin is portrayed by his actions and media in general as a dependable person with a strong sense of duty and respect for traditional values. He also has another personality trait that made us think of him as a true ISFJ type – he is very particular about the scripts and movies he does. He mentioned this in an interview for Variety when speaking about the script for the first Fast and Furious movie.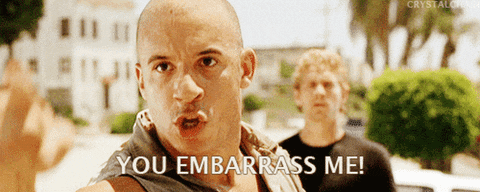 Other actors and performers with ISFJ personality traits:
Halle Berry, American actress (Catwoman; Gothika, Die Another Day)
Sir Philip Anthony Hopkins, Welsh actor, composer, director, and film producer (The Silence of the Lambs; Hannibal; Hitchcock)
Bruce Willis, American actor and film producer (Die Hard; Pulp Fiction; The Sixth Sense)
Sir Michael Caine, English actor and producer (The Prestige; The Dark Knight; The Quiet American)
Anne Hathaway, American actress (Les Miserables; The Princess Diaries; The Dark Knight Rises)
Christopher Walken, American actor, singer, comedian, director, producer, screenwriter, and dancer (Annie Hall; The Deer Hunter; The Dogs of War)
Mark Hamill, American actor, voice actor, and writer (the Star Wars film series)
Gwyneth Paltrow, American actress, businesswoman, and author (Shakespear in Love; Emma; Iron Man 3)
Elijah Wood, American actor, voice actor, and producer (The Lord of the Rings film series)
Naomi Watts, British actress and film producer (Mulholland Drive; King Kong)
Kirsten Dunst, American actress (Spiderman, Interview with the Vampire; Little Women)
James Stewart, American actor, singer, and military officer (Anatomy of a Murder; Vertigo)
David Copperfield, American magician (Magic of David Copperfield specials; The Magic of ABC)
Katie Holmes, American actress (Batman Begins; Jack and Jill; Dawson's Creek)
Rose McGowan, American actress, activist, author, and singer (Charmed; Death Proof)
Josh Hartnett, American actor and movie producer (Lucky Number Slevin; 30 Days of Night; The Black Dahlia)
Alicia Vikander, Swedish actress (Ex Machina; The Danish Girl; The Man from U.N.C.L.E.)
Lance Reddick, American actor, musician (the John Wick film series)
Jack Klugman, American stage, film, and television actor (12 Angry Men; The Odd Couple)
Jared Padalecki, American actor (Supernatural; Gilmore Girls; Friday the 13th)
Kim Kardashian West, American actress, media personality, socialite, model, and businesswoman (Keeping Up with the Kardashians; Ocean's Eight)
ISFJ Musicians
You'll notice that our list of famous ISFJ musicians is rather short. However, it includes extremely powerful names that managed to bring a different perspective to the industry.
In general, the personality characteristics that make the true ISFJ tick don't typically lead them to a path in the performing arts. They are more geared toward the practical nature of things and enjoy dealing with realistic situations. In addition, they lack the extroverted passion that makes ESTP and ENFP personalities shine in the spotlight.
However, if ISFJs do choose a career as an artist, they are more likely to put their heart and soul into it. Forever the perfectionists, ISFJs are detail-oriented, which allows them to see and hear musical patterns easily. In addition, their auxiliary Fe (Extroverted Feeling) allows them to correctly interpret their audience's vibe and work with it (making them great performers).
Their intuition and strong sense of other people's feelings allow them to create and understand the true meaning of a musical piece.
As you will see from the artists below, they are not afraid to use their craft to tackle social injustice and speak their minds in defense of the oppressed. Being The Defender in the personalities categorization system, ISFJs don't crave the spotlight, but if they get it, they'll use it to protect others.
Aretha Franklin (the Queen of Soul)
Aretha Franklin is one of the giants of soul music, and her work continues to melt hearts and create dreams even today. But she was also a civil rights activist and a fighter for women's rights. Her goal was to shine a light on Black women's rights and Black people's rights in general.
In addition, Aretha Franklin remained true to family values and raised a family of four children with the help of her mother and sister. Likewise, as she rose to fame, she continued to support the rights of those who didn't have a voice, which turned her into an integral part of modern American history.
Thus, when we analyze her work, power of character, and care for others, it becomes clear that Aretha Franklin embodied the traits of The Defender.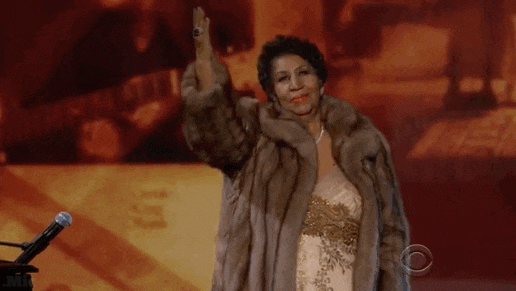 Since we started strong, here are other musicians that fit the ISFJ personality type:
50 Cent, American rapper, songwriter, television producer, actor, and entrepreneur (We All Die One Day; In Da Club; P.I.M.P.)
Jessica Simpson, American singer, actress, fashion designer, and author (In this Skin; The Dukes of Hazzard)
Kenny Chesney, American country music singer, songwriter, and record producer (Here and Now; When the Sun Goes Down)
Selena Gomez, American singer, actress, and producer (Wizards of Waverly Place; Lose You to Love Me; Wolves)
Kendrick Lamar, American rapper, songwriter, and record producer (DAMN.; To Pimp a Butterfly)
Barbra Streisand, American singer, actress, and filmmaker (Guilty; A Star is Born; Yentl)
Brian May, English musician, singer, songwriter, record producer, and astrophysicist (Member of the famous band Queen)
Sarah Brightman, British classical crossover soprano, singer, songwriter, actress, dancer, and musician (Time to Say Goodbye; The Phantom at the Opera)
Dr. Dre, American rapper, record producer, audio engineer, record executive, and entrepreneur (DreTox; Straight Outta Compton)
Michael Grimm, American singer/songwriter, and winner of America's Got Talent, season five (You Don't Know Me; I'm a Simple Man)
Famous Athletes & Sportives with ISFJ Personality
ISFJs don't naturally seek out a highly competitive environment (like athletics), but they enjoy the camaraderie that develops between members of a team. When it comes to sports, it is more likely to find ISFJs in supportive or administrative roles.
However, their perfectionism, consistency, and capacity to improve through constant repetition allow them to excel if they choose to be athletes.
Kareem Abdul-Jabbar
Kareem Abdul-Jabbar is a former professional basketball player who played for the Milwaukee Bucks and the Los Angeles Lakers. In public, he behaves like an introvert with strong social skills and a friendly demeanor.
He is also disciplined, organized, and reliable – traits that allowed him to become an important member of his team. He is meticulous about his strict fitness regimen (praised by other famous athletes), which allowed him to stay ahead of younger players while in the NBA. Likewise, his hard work has been rewarded with multiple titles and achievements: Kareem has been named NBA's all-time leading scorer, a six-time NBA champion, and the league's only six-time MVP.
Lastly, in true ISFJ fashion, Kareem is an activist supporting children's rights and access to STEM education.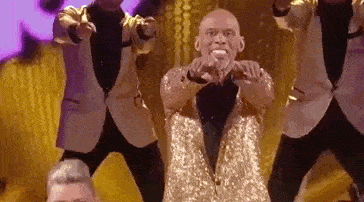 Other ISFJ athletes we identified are:
Tiger Woods, American golfer
Kristi Yamaguchi, American figure skater
ISFJs Who Can Write
When it comes to expressing themselves through the written word, ISFJs have a more practical approach. Unlike the INFP types, who are more inclined toward fictional writing and flashes of insight, the ISFJ writer is more of a concrete thinker who builds their work based on facts and data. As such, their literary creation is often perceived as intellectual and traditional.
However, this doesn't mean ISFJs can't create intriguing content; take Sir Arthur Conan Doyle's wonderful and mysterious Sherlock Holmes series, for example. ISFJs may not create entirely new universes, but they can work with the data they gather from the world around them. Furthermore, ISFJs' intuition and strong relationships with others make them keen observers of character.
Books and literary works by ISFJ authors support social justice and shine a light upon the inequalities that plague our world. This is no surprise because once again, the main personality characteristics of the ISFJ (love and care for others) are the main drivers that motivate their work.
Not limited to the world of fiction, ISFJs also make for amazing journalists since they are detail-oriented, meticulous, dedicated, and committed to meeting deadlines.
Louisa May Alcott
Louisa May Alcott is the author of Little Women, a groundbreaking novel for its time. She not only focused on female main characters but also portrayed them as much more than beautiful and sensitive beings who only exist to take care of the home.
Louisa's literary successes were inspired by a unique and full life of service to others. While she never married or had biological children, she did come from a strong family with three sisters (much like the ones she describes in her famous novel). She was a challenger of the Victorian status quo for women and did whatever needed to be done in order to take care of her family. She even supported her sister's artistic aspirations by paying for her trips to Europe.
She was unlucky enough to witness the horrors of war, and her alleged ISFJ personality type led her toward becoming a nurse – a go-to career for the ISFJ types. This was her way of fighting and supporting the troops' efforts.
As you can see, Louisa May Alcott was a strong, dependable, and grounded woman who fought for her family's well-being and stood against social injustice. Her nature was sensitive and kind, but her soul was fiery when it came to the ones she loved and wanted to protect. These are typical traits for the ISFJ personality type.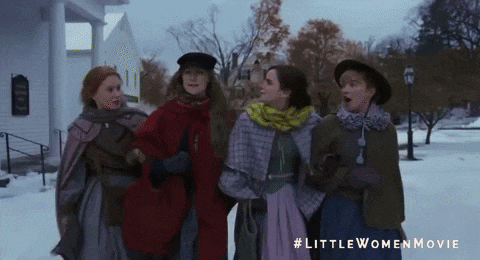 Other famous individuals with ISFJ traits who can write are:
Sir Arthur Conan Doyle, English author (the Sherlock Holmes series; The Lost World; The White Company)
Alfred, Lord Tennyson, English poet (Ulysses; The Lady of Shallot; In Memoriam A.H.H.)
Robin Roberts, American journalist and television host, author (From the Heart: Seven Rules to Live By; Good Morning America)
Ed Bradley, American journalist (twenty-six years of award-winning work on 60 Minutes, a program supported by CBS News)
Dame Agatha Christie, English mystery novelist (Murder on the Orient Express; The Murder of Roger Ackroyd)
Marcus Aurelius, Roman Stoic philosopher and Emperor (Meditations – a literary monument for governmental duty and service)
W. H. Auden, Anglo-American poet (Funeral Blues, The Age of Anxiety)
ISFJ Famous People in Politics & Leadership
ISFJs have a strong sense of duty; are detail-oriented, hard-working, and supportive of other people's efforts; and are true to their word. This is the textbook ISFJ and the type of person everyone would like to see at the leadership of an administration, company, and even country.
Throughout history, there have been many leaders (political, military, spiritual, and so on) whose Defender-like traits helped them fight for a better world. Defenders are also capable of productive communication and have an in-depth understanding of concrete facts. This helps them remain grounded, even when in a position of power or influence.
As a result, some ISFJs are in the unique position of becoming beacons of kindness and compassion without allowing fame to interfere with their goal.
However, this doesn't mean that all people with ISFJ personality types are fit to become leaders. Since they can be quite stubborn when it comes to change and have a tendency to do things by themselves, the ISFJ needs to find internal balance before anything else.
Mother Teresa
Mother Teresa is considered the very personification of the ISFJ personality type. Mother Teresa was a Roman Catholic nun and missionary whose guiding mission in life was to help the poor and needy.
She used her Feeling function (the auxiliary in ISFJ types) to communicate her personal, clearly defined values and concern for others to the outside world. As a result, she managed to reach the hearts of others through her charity work and gathered funds, medication, supplies, and more for those in need.
As someone exhibiting strong ISFJ traits, Mother Teresa was extremely dependable and considerate, even though she had to face hostile environments. She was even known to maintain good relationships with dictators in order to be granted access to poor people in suffering.
While she is an extreme example of the type, it only shows just how much ISFJ people can achieve when they put their minds to it. Of course, there are two ends of the spectrum, and just like Mother Teresa is at the positive end, some other famous ISFJs are at the complete opposite. Thus, you may see some disreputable names on this list, but remember that each individual is responsible for the path they take.
Here are other famous people with ISFJ traits:
Prince Charles of Great Britain, the eldest son of Queen Elizabeth II (he established 16+ charitable organizations in the UK)
St. Teresa of Avila, a Spanish noblewoman who embraced the convent life in the Catholic Church (a scholar and monastic reformer of her time)
Pope Francis, the current head of the Catholic Church and sovereign of the Vatican City State
Rosa Parks, American civil rights activist (best known for her role in the Montgomery bus boycott)
Clara Barton, American nurse and founder of the American Red Cross
William Howard Taft, twenty-seventh US President & Supreme Court Justice
Bess Truman, former First Lady of the United States, the wife of former President Harry S. Truman
Barbara Bush, former First Lady of the United States, the wife of former President George H. W. Bush
Laura Bush, former First Lady of the United States, the wife of former President George W. Bush
George Marshall, US General and Secretary of State and Defense
Mary I, Queen of England
Gordon Brown, former Prime Minister of Great Britain
Mary, Crown Princess of Denmark, wife of Frederik, Crown Prince of Denmark
Rand Paul, US Senator and presidential candidate
David Petraeus, former Director of the Central Intelligence Agency
George Armstrong Custer, US General
Robert E. Lee, Confederate General
Heinrich Himmler, Nazi minister of the interior and a leading member of the Nazi Party of Germany
Francisco Franco (Caudillo), Spanish dictator
ISFJ Characters [in Books, Movies, and Other Types of Content]
Fictional characters are easier to analyze than living or historical people since we, the audience, are their direct observers. We have unlimited access to their lives and thoughts, and it's easier to understand the reasons that motivate their actions.
Now, creators love to use all the facets of the 16 personalities spectrum. As a result, audiences enjoy a wide diversity of characters with excellent traits and challenging personalities.
However, the ISFJ type is relatively easy to spot (if you look closely). And that's because they are rarely (if ever) the main character. In many books and movies, the main protagonist is results-oriented, emotionally detached, and capable of being highly analytical (the textbook ISTP).
The ISFJ fictional character is usually the trustworthy sidekick or the caring and nurturing figure to go to for love and support. This may sound a bit off-putting, but we need only take a closer look to understand their importance in the story. Without the love and compassion of the ISFJ personality type, we wouldn't get to understand the power of kindness when it comes to solving conflicts. Also, the main characters wouldn't have the much-needed emotional support and awareness to reach plot points and develop their arc.
Sure, ISFJs are rarely tumultuous characters, but they are the most reliable ones. They will be there to support their loved ones and fight for their dreams!
Famous ISFJ Fictional Characters
Meg March, from Little Women
Meg is the eldest of the March sisters and finds happiness and fulfillment in the simple family life. She marries out of love and builds her own family, even though money is a constant struggle and the times are tough.
Meg is sweet, caring, and reliable, a contrast to the fiery Jo or the extroverted Amy. Beautiful and demure, she is what society would expect from the Victorian woman. However, she is not weak or one-dimensional. She has a realistic view of life and stands up for her dreams when Jo doesn't understand her (thus becoming the embodiment of the ISFJ woman). In summary, Meg is ready to take on the responsibility of being a Defender.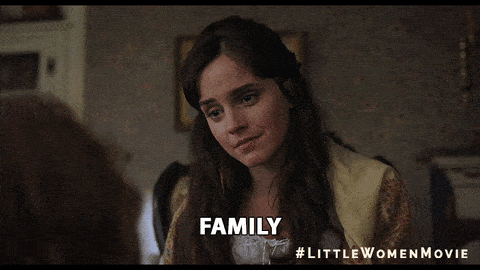 Hercule Poirot, from Agatha Christie's Novels
Hercule Poirot is one of the few main ISFJ protagonists in literature. Poirot is mysterious, a bit quirky, and wary of crowds, but he is also a strong believer in facts and a remarkably hard worker.
Hercule Poirot has strong moral values and would never value his own gain over the well-being of others. He even states, in one of the novels, that his main goal is clearing the innocent, not making sure that justice is served regardless of means. Furthermore, he is a reliable friend, and his attention to detail cannot be matched.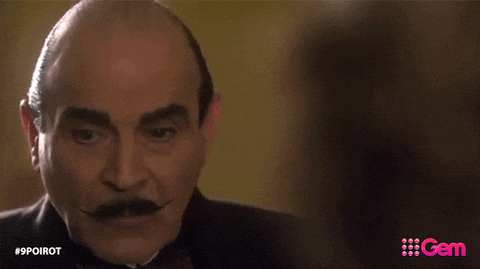 Neville Longbottom, from the Harry Potter Series
Sweet Neville almost could have been the hero of the Harry Potter series (the prophecy could have been about either Harry or Neville, but Severus Snape tipped the balance in favor of Harry).
He starts as an insecure kid that's always in the wrong place at the wrong time. However, in spite of his beginnings, Neville is a powerful Defender in his soul. As such, we have the chance to see him grow into a strong young man who is prepared to fight for those he loves. We also see his ISFJ traits shine when he scolds his friends about breaking the rules.
Neville is loyal to his cause and goes as far as necessary to make sure Hogwarts and his friends are out of danger. He even uses his strong social skills to take the lead, in front of Voldemort, encouraging everyone else to continue fighting.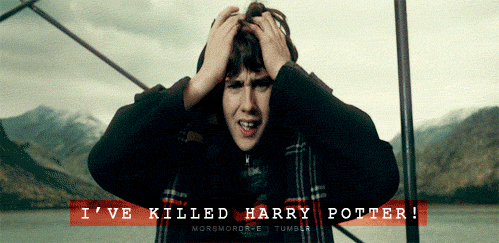 A longer ISFJ fictional characters list:
Dr. Watson, from the Sherlock Holmes series
Bianca, from Taming of the Shrew
David Copperfield, the main character from the Charles Dickens novel David Copperfield
Hero, from Much Ado About Nothing
Melanie, from Gone With The Wind
Ophelia, from Hamlet
Forrest Gump, from the Forrest Gump movie
Narcissa Malfoy, from the Harry Potter universe 
Samwise Gamgee, from The Lord of the Rings universe
Westley, from The Princess Bride
Dr. Ellie Sattler, from Jurassic Park
Sally, from The Nightmare Before Christmas
Sansa Stark, from Game of Thrones
Owen Hunt, from Grey's Anatomy
Ilsa Lund, from Casablanca
Jacob Kowalski, from the Fantastic Beasts universe
Some Cool ISFJ Superheroes
While classic literature sets the ISFJ as the sidekick, they get their fair share of the spotlight in comic books and the movies that result. As such, there are a bunch of ISFJ superheroes we all admire, like the ones below.
Captain America, from the Marvel Universe
Who could be a better Defender than Cap himself? Steve Rogers – or as he is known by his superhero name, Captain America – is the embodiment of the Introversion, Sensing, Feeling, and Judging characteristics.
He is dedicated, has strong morals, and always stands up for what's right (even if it's against his superhero friends).
His ISFJ traits also show in the fact that he only seeks the spotlight to bring attention to the social issues he champions. He can be considered the universal helper, which is what grants him the full ISFJ spectrum of emotions.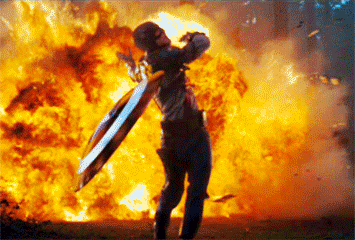 Daredevil, from the Marvel Universe
Matt Murdock (aka Daredevil) fights day and night for the common people's right to a decent life. By day, he is a sharp lawyer who fights for justice in court. By night, he is a street-level hero who keeps a watchful eye over the safety of the citizens.
The traits that hint of him being an ISFJ are dedication, altruism, and a willingness to sacrifice his own peace of mind for the well-being of the oppressed.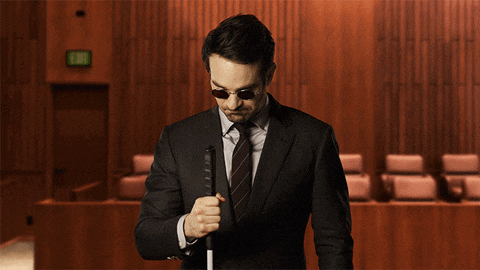 Aquaman, from the DC Universe
Arthur is a product of two worlds (the earth and the sea), and he has both positive and negative ISFJ traits. On one hand, he is loyal and only seeks power to make the world a better place. He is helpful (on earth or under the sea) and always uses his powers for good.
On the other hand, he does take things a bit too personally and tries hard to resist change. He is also looking for stability, which is difficult, given that he represents such different universes.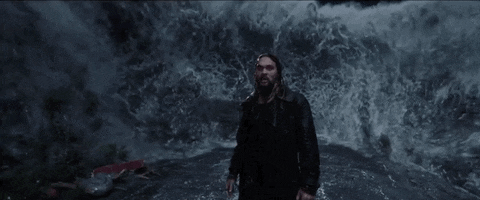 Other superheroes who exude ISFJ traits:
Warlock, MCU
Wendell Vaughn (Quasar), MCU
Vision, MCU
Thing, MCU
Luke Cage, MCU
Shazam (Billy Batson), DCU
Stargirl, DCU
Hawkman, DCU
John Constantine, DCU
There are also some cool ISFJ Anime Characters you can see on this page.
The Best ISFJ Disney Character
The Disney universe has many amazing characters with the ISFJ personality type, but the one who stands out the most is Cinderella.
She is considered one of the most iconic characters from the Disney universe, and hers is a story about kindness despite others' cruelty, resilience in the face of hardship, and a sense of duty. She finds joy in her daily routine and sees life with a practical eye, looking to help without wanting any attention.
And now, let us share some other amazing Disney characters that fit the ISFJ personality:
Belle, from Beauty and the Beast
Snow White
Rabbit and Piglet, from Winnie the Pooh
Gisele, from Enchanted
Wendy, from Peter Pan
Marlin, from Finding Nemo
Jiminy Cricket, from Pinocchio
Alice, from Alice in Wonderland