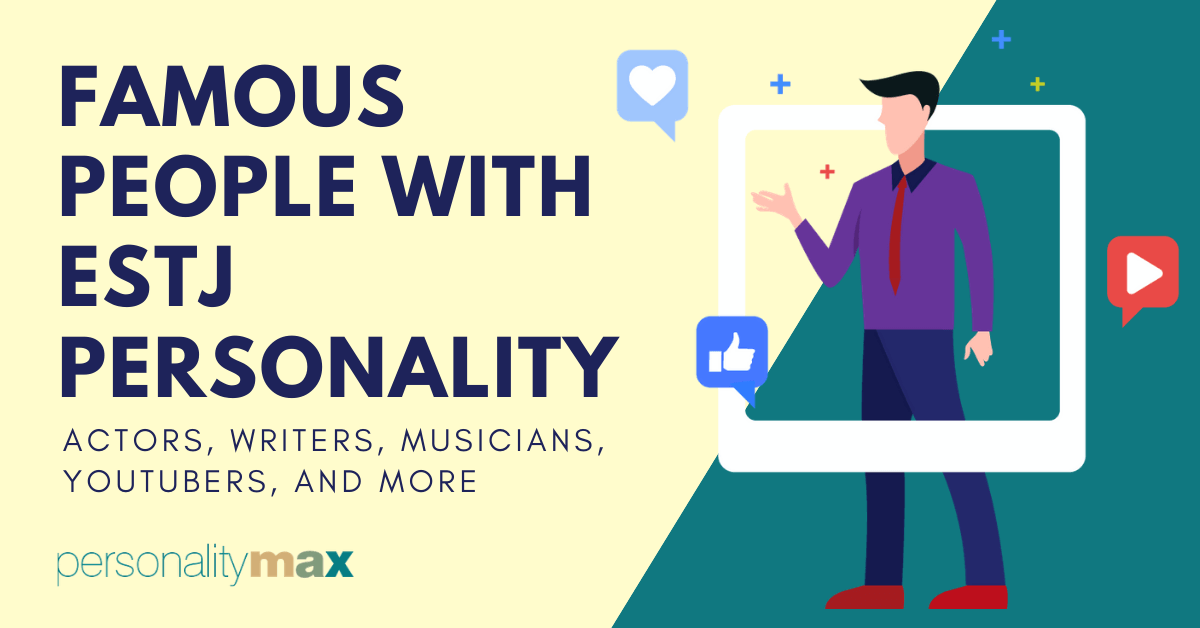 You probably know that ESTJs, also known as Administrators, are decisive and dependable. But did you know they play a crucial role in bringing families, communities, and even whole societies together? This is because they help maintain tradition and security wherever they are. But of course, that doesn't mean that Administrators always express their traits in the most constructive way, as you may have noticed if you're an ESTJ yourself or if you know of one. Either way, chances are you probably know of one since they are the most common personality type (13% of the population). Following is a catalog we've compiled packed with ESTJ famous people; real, fictional, and some that aren't even technically people, but all fit the ESTJ personality profile one way or the other.
ESTJ Famous People
Administrators' strong work ethic helps them excel in large business organizations and other highly structured work environments, such as the military. However, as will become apparent from the lists below, Administrators' reliability and hard work make them a good fit for leadership roles in any field.
Some of the entries in these lists, such as political leaders Margaret Thatcher and Andrew Jackson, may seem like obvious members of the ESTJ category. Such figures have gained fame in part due to their renowned decisive and assertive nature. However, other entries may, at a first look, not fit the ESTJ stereotype so neatly. Their distinguishing characteristics may be expressed in more subtle ways. These include celebrities such as Emma Watson and Kelsey Grammer.
The immoderate side of Administrators' psychological traits is well exemplified in popular personalities who have been involved in controversies to one extent or another. Phil McGraw (Dr. Phil), Martha Stewart, and Bill O'Reilly have all been in the spotlight for scandals that painted them as overly ambitious and even aggressive. Other figures that fit the ESTJ type have gained downright notoriety, including Saddam Hussein and Augusto Pinochet, or in the world of fiction — Darth Vader (the literal manifestation of the dark side of ESTJ).
Actors & Filmmakers
ESTJs are not generally known for their expertise in emotional expression. However, their dedication to impeccable performance is what likely has led many of them to the top ranks of the film industry. It's probably no coincidence that some of the most iconic roles of ESTJ actors possess traits that are reminiscent of that same personality type. Think Alec Baldwin's Jack Donaghy in 30 Rock, Uma Thurman's 'Bride' in Kill Bill, and of course Courtney Cox's Monica in Friends.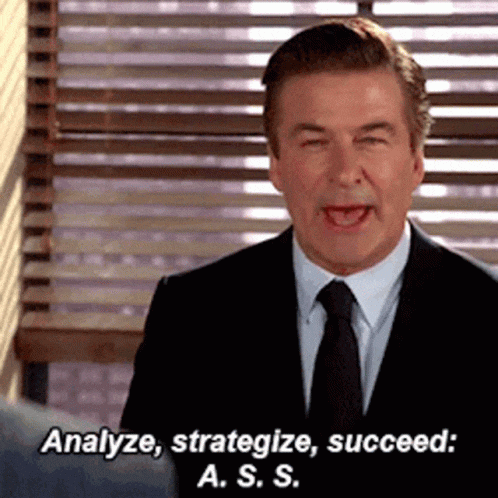 One actress that breaks the mold of the somewhat simplistic view of the ESTJ personality type is Emma Watson. Best known for her role as Hermione Granger (also believed to be an ESTJ) in the Harry Potter film series, Watson has also focused much of her efforts on activism against gender inequality while acting as the UN Women's Goodwill Ambassador. While campaigning, she has often called for sensitivity, which is generally not viewed as an ESTJ trait. But Watson's relentless drive to achieve her humanitarian goals perfectly aligns with the ESTJ personality characteristics. After an emotional address, which went viral, at the launch of the UN Women campaign "HeForShe," Watson reportedly received online threats. Instead of being disheartened, she felt driven to continue her fight: "If anything, it made me so much more determined. I was just raging. […] This is why I have to be doing this. If they were trying to put me off, it did the opposite."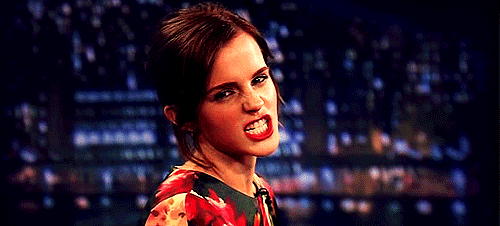 Here's a list of some other famous ESTJ actors:
Alec Baldwin, American actor (The Departed; It's Complicated; 30 Rock)
Alex Winter, American actor and filmmaker (Bill & Ted Face the Music; Zappa)
Angela Lansbury, American-British actress (The Manchurian Candidate; Anastasia)
Bette Davis, American actress (All About Eve; What Ever Happened to Baby Jane?)
Brendan Fraser, American-Canadian actor (The Mummy; George of the Jungle)
Brian Cox, Scottish actor (Troy; Adaptation; Succession)
Bruce Willis, American actor (Die Hard; Pulp Fiction; The Sixth Sense)
Courteney Cox, American actress (Friends; Scream; 3000 Miles to Graceland)
Daniel Craig, English actor (Casino Royale; The Girl with the Dragon Tattoo)
Daisy Ridley, English actress (Star Wars; Murder on the Orient Express)
Drew Carey, American actor (The Drew Carey Show; Jack and Jill)
Gordon Ramsay, British chef and television personality (Hell's Kitchen; Masterchef)
Jackie Gleason, American actor (The Hustler; Smokey and the Bandit)
Jenny McCarthy, American actress (Dirty Love; John Tucker Must Die)
Jeri Ryan, American actress (Star Trek: Voyager; Down with Love)
Joan Rivers, American comedian (Spaceballs; Iron Man 3; Serial Mom)
John de Lancie, American actor (Crank: High Voltage; Pathology)
Judith Sheindlin, American television personality (Judge Judy; Hot Bench)
Kelsey Grammer, American actor (Frasier; Cheers; The Expendables 3)
Laura Linney, American actress (The Big C; You Can Count on Me)
Lucy Liu, American actress (Kill Bill: Vol. 1; Charlie's Angels)
Marla Maples, American actress (Executive Decision; Loving Annabelle)
Mickey Rourke, American actor (The Wrestler; Sin City; Angel Heart)
Phil McGraw (Dr. Phil), American television personality (Scary Movie 4)
Raymond Burr, American-Canadian actor (Rear Window; Godzilla 1985)
Simon Cowell, English television personality (The X Factor; American Idol)
Susan Sarandon, American actress (Thelma & Louise; Dead Man Walking)
Uma Thurman, American actress (Pulp Fiction; Kill Bill; Batman & Robin)
Vinnie Jones, English actor and soccer player (Snatch; X-Men: The Last Stand)
Woody Harrelson, American actor (True Detective; The People vs. Larry Flynt)
Journalists and Broadcasters
Being a high-flying journalist, reporter, or radio/television commentator is not for the faint of heart. It often requires relentless determination to obtain certain sensitive information, which may go against the interests of powerful people. It requires asking uncomfortable questions to those same powerful people, and an unwavering commitment to facts (in the best case scenario). With all this in mind, an ESTJ personality type seems like a great addition to the arsenal of a successful journalist.
Megyn Kelly, the American journalist and news anchor, is probably one of the most quintessential Administrator personalities in the media industry. Kelly has gained popularity as an interviewer who doesn't pull her punches even when sitting across some of the most powerful people in the world. In June 2017, she interviewed Russian President Vladimir Putin, placing her assertiveness on display, as she pushed him on the alleged Russian hacking of the U.S. elections. Two years earlier, as co-moderator of the Republican Party presidential debate, Kelly questioned then-presidential candidate Donald Trump on whether his temperament fitted the presidential role. She further pressed him on his numerous offensive remarks against women, generating a storm of critical media and political reactions, including personal attacks from Trump himself. Instead of backing down, Kelly responded with ESTJ's characteristic resolve: "I certainly will not apologize for doing good journalism, so I'll continue doing my job without fear or favor."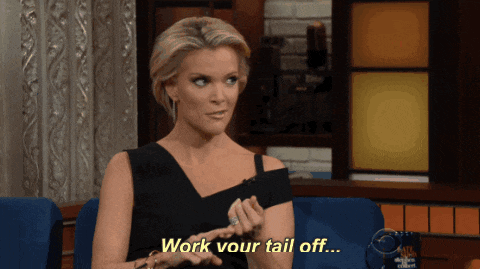 Here's a list of some other famous ESTJ journalists and broadcasters:
Alan Dershowitz, American lawyer and pundit (The Case Against Impeaching Trump)
Amy Chua, American professor and commentator (Battle Hymn of the Tiger Mother)
Ann Coulter, American pundit (Fox News; Augusta Chronicle)
Barbara Walters, American broadcaster (The View; ABC Evening News)
Bill O'Reilly, American journalist and television host (The O'Reilly Factor)
Diane Sawyer, American broadcaster (Primetime Live; Good Morning America)
Laura Schlessinger, American radio host (The Dr. Laura Program; Call of the Day)
Michelle Malkin, American blogger (Fox News; Hot Air)
Mike Wallace, American journalist (60 Minutes; The Big Surprise)
Nancy Grace, American legal commentator (Swift Justice with Nancy Grace)
Richard Madeley, English journalist (This Morning; Richard & Judy)
Vanessa Feltz, English journalist and broadcaster (This Morning; The Big Breakfast)
Political Figures
We've come to the role that may be best suited to the ESTJ personality type — that of the politician. Many of the defining features of Administrators set them up for success in politics given the right conditions. Some of these are confidence in their abilities, determination to achieve their goals, and a tendency to be outspoken about their opinions. No wonder at least nine former American presidents are believed to fall under the ESTJ personality type — people tend to seek the leadership abilities of this type.
Administrators have no problem taking on responsibility, abiding by rules, and working hard to get the job done. They also tend to expect the same hard work and honesty from others and are not afraid to show their dissatisfaction when someone doesn't live up to their standards. This may often be perceived by others as stubbornness and inflexibility. However, it probably reflects their deep belief that those qualities are what make society function.
What may be said to distinguish between good and bad ESTJ leaders is their ability to accept their own mistakes. Such leaders may also benefit if they are able to recognize that not every person can operate at the same high-octane level as them. In other words, ESTJ leaders are most effective when they are capable of empathy.
One person who is often cited among the most famous ESTJs, and who can be described as an empathic leader, is the former First Lady of the United States, Michelle Obama. Throughout her career as First Lady and beyond she has led numerous campaigns that aim to serve disadvantaged groups. At the same time she has been promoting hard work and family values, qualities typical of ESTJs: "[…] if you work hard and do what you're supposed to do, then you should be able to build a decent life for yourself and an even better life for your kids and grandkids." Obama has often been described as a role model and has been praised for her 'grit' countless times, including by her husband.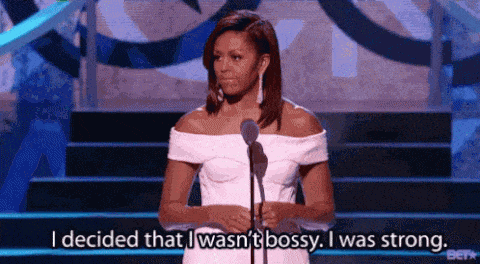 Here's a list of some other famous ESTJ political figures:
Amy Klobuchar, United States Senator (In office: 2007 – present)
Andrew Jackson, United States President (In office: 1829 – 1837)
Augusto Pinochet, Chilean Dictator (In office: 1974 – 1990)
Benjamin Harrison, United States President (In office: 1889 – 1893)
Bernard Montgomery, British Field Marshal (In office: 1908 – 1958)
Bill Frist, United States Senate majority leader (In office: 2003 – 2007)
Carrie Nation, United States Temperance Activist
Condoleezza Rice, United States Secretary of State (In office: 2005 – 2009)
Douglas MacArthur, United States General (In office: 1903 – 1964)
Eliot Ness, United States Law Enforcement Agent (In office: 1926 – 1942)
Ella Baker, American Human Rights Activist
Franklin Pierce, United States President (In office: 1853 – 1857)
George W. Bush, United States President (In office: 2001 – 2009)
Grover Cleveland, United States President (In office: 1893 – 1897)
Harry S. Truman, United States President (In office: 1945 – 1953)
Hillary Clinton, United States Secretary of State (In office: 2009 – 2013)
James Monroe, United States President (In office: 1817 – 1825)
John Prescott, Member of House of Lords of the UK (In office: 1997 – 2007)
Kamala Harris, United States Senator (In office: 2017 – 2020)
Lyndon B. Johnson, United States President (In office: 1963 – 1969)
Margaret Thatcher, British Prime Minister (In office: 1979 – 1990)
Mikhail Gorbachev, President of the Soviet Union (In office: 1990 – 1991)
Robert A. Taft, United States Senator (In office: 1939 – 1953)
Saddam Hussein, Iraqi President (In office: 1979 – 2003)
Theresa May, British Prime Minister (In office: 2016 – 2019)
Tulsi Gabbard, United States Representative (In office: 2013 – present)
William Henry Harrison, United States President (In office: 1841)
Business Leaders
Administrators thrive in management roles. It is no accident that they are sometimes referred to as Executive, Supervisor, or even Boss. ESTJ people are confident in their abilities, they don't waste time pondering needlessly when a decision has to be made, and they are good at motivating others to go the extra mile. Administrators are clear about their goal — success, but also about the path that leads them there — hard work. This, combined with their affinity for order and tradition, makes them a great fit for large and well-structured organizations, where the rules for success are clear. This is probably why ESTJs are often perceived as averse to innovation. However, we should not underestimate the power of their drive to complete the tasks they have taken on, a drive that may unlock their creativity.
Henry Ford is one of the most celebrated innovators of the modern age and a noted ESTJ. His contribution to the way the modern industry operates is immeasurable, and for this, he is credited as the chief inventor of the assembly line technique of mass production. This method has become a ubiquitous part of automobile manufacturing. It has also made it possible for many products, until then reserved for the wealthy, to become available to the general public. Ford created his namesake automobile, which was the first one that middle-class Americans could afford. Ford is said to have been a great believer in the potential of hard work and success, which is probably what pushed him on the path to innovation. In fact, he attributes success not so much to the novel ideas themselves but to their implementation.
"An idea is just an idea. Almost anyone can think up an idea. The thing that counts is developing it into a practical product." – Henry Ford
This practicality coupled with the tireless determination to move forward is what may drive ESTJs to innovate.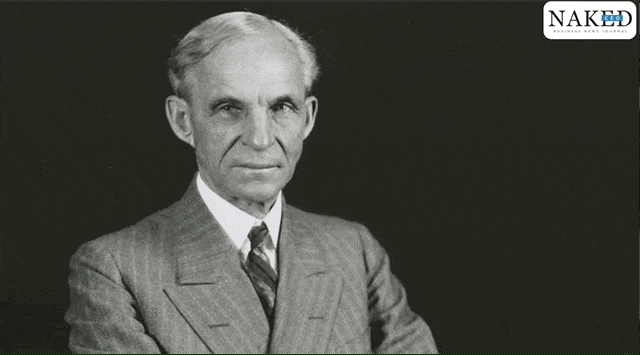 Here's a list of some other famous ESTJ business leaders:
Alan Sugar, English entrepreneur (Amstrad)
Estée Lauder, American businesswoman (Estée Lauder Companies)
Ivanka Trump, American fashion designer (Ivanka Trump Fine Jewelry)
John D. Rockefeller, American Industrialist and philanthropist (Standard Oil)
Martha Stewart, American businesswoman (Martha Stewart Living)
Sam Walton, American businessman (Walmart)
Steve Ballmer, American businessman (Microsoft)
Musicians
Although not as strongly represented in the world of music as in other fields, ESTJs can nonetheless be spotted in the highest echelons of the music industry. One noteworthy representative of the Administrator personality type in music is Frank Sinatra. The American singer, songwriter, and producer was one of the most popular musical artists of the 20th century. Both his music and life in the public eye exuded confidence. He was sometimes described as a workaholic because of his relentless work schedule. Sinatra's song My Way epitomizes the ESTJ's resolute and straightforward nature.
Here's a list of some other famous ESTJ musicians:
Adele, English singer and songwriter (Rolling in the Deep)
Bing Crosby, American singer (Just One More Chance)
Celine Dion, Canadian singer (My Heart Will Go On)
Cemre Kemer, Turkish Singer (Hepsi Hanimiş)
Flo Rida, American rapper (Good Feeling)
Georg Philipp Telemann, German composer (Essercizii Musici)
George Lynch, American guitarist (Mr. Scary in the Desert)
Hoagy Carmichael, American singer (The Old Music Master)
Jackboy, American musical artist (Pressure)
Johnny Ramone, American guitarist (Rock N' Roll High School)
Johnny Rebel, American singer and songwriter (Ultima Thule)
Kevin Olusola, American musician (Renegade)
Mack 10, American rapper (Do The Damn Thing)
Masta Ace, American rapper (Masta Polo)
Meek Mill, American rapper (Going Bad)
Mike Love, American singer and songwriter (Babylon Control)
OG Maco, American rapper (U Guessed It)
Pitbull, American rapper (Give Me Everything)
Randy Bachman, Canadian musician (These eyes)
Rickey Medlocke, American musician (Simple Man)
Roger Daltrey, English singer and songwriter (Baba O'Riley)
Shakewell, American rapper (Leglock)
Trisha Yearwood, American country musician (I'll Carry You Home)
Athletes
ESTJs perform best in leadership roles. This is why they are sometimes better suited as a coach than a teammate in the world of sports. However, their commitment to hard work and achievement can make them top performers as athletes as well. Former baseball pitcher Nolan Ryan is one example of a sportsman that fits the ESTJ profile. The American athlete played in more seasons than any other baseball player, one of many records he broke, showcasing his hardworking and determined nature.
Here's a list of some other famous ESTJ athletes:
Bob Boone, American baseball catcher (Philadelphia Phillies)
John Smoltz, American baseball pitcher (St. Louis Cardinals)
Josh Beckett, American baseball pitcher (Los Angeles Dodgers)
Nick Faldo, English golfer
Pat Summitt, American basketball coach (Lady Vols)
Ryan Leaf, American football player (Dallas Cowboys)
Scott Mitchell, American football player (Orlando Thunder)
Sean Salisbury, American football analyst
ESTJ Characters in Fiction
ESTJ characters are indispensable in any genre of fiction, and probably this is the reason we can spot at least one such hero (and often quite a few) wherever we look — in films, comic books, TV dramas, and even Disney movies. What makes ESTJ compelling characters is pretty much what makes them compelling in real life too — their predisposition to lead, to seek the truth, and to bring order to chaos. Administrators do not shy away from responsibility and answer when duty calls.
As you will notice in the lists below, ESTJ fictional characters may fall anywhere on the spectrum between hero and villain. As with any other personality type, Administrators' essential characteristics can either become their strengths or weaknesses. This mostly depends on whether they are taken to the extreme, and whether the ESTJ person considers other people's feelings. Following are several lists of fictional characters, sorted by genre, that have been identified as possessing ESTJ personality traits to some extent.
TV Shows
In the age of streaming services, TV show characters may, at least for a short period, become a significant part of our lives. We sometimes bond with them and learn from them, almost as much as we do from real-life people. There are so many shows available online and on television that if aliens visited Earth and wanted to study humanity without interfering in our lives, they could probably just purchase a Netflix subscription and witness the full range of human personalities.
One character that fits the ESTJ profile, and sometimes seems like she came from another planet herself, is Laurie Bream, lead partner at the fictional hedge fund Raviga Capital in the comedy series Silicon Valley. Laurie exhibits many of the Administrator traits, such as logical reasoning, direct communication, a complete focus on the task at hand, and relentless determination to achieve her goals. Throughout the series, she oscillates between an ally and an adversary to the main protagonists. Her comically exaggerated disregard for emotions either helps them reach their goal or pits her against them when their objectives diverge. Thus, she provides a good example of how the ESTJ traits are ultimately potentials rather than fixed behaviors. They can become an aid or a hindrance, depending on the context and the Administrator's capacity for empathy.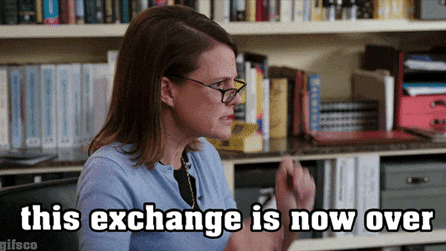 Here's a list of some other ESTJ fictional characters from various TV shows:
Abraham, The Walking Dead
Admiral Bill Adama, Battlestar Galactica
Alaric Saltzman, The Vampire Diaries
Alex Park, The Good Doctor
Alison Hendrix, Orphan Black
Amy Santiago, Brooklyn Nine-Nine
Benjamin Horne, Twin Peaks
Beth, This Is Us
Beverly Lincoln, Episodes
Captain Malcolm 'Mal' Reynolds, Firefly
Cardinal Thomas Wolsey, The Tudors
Carl Grimes, The Walking Dead
Cersei Lannister, Game of Thrones
Cheryl Blossom, Riverdale
Chris Argent, Teen Wolf
Clive Bobineaux, iZombie
Coach, New Girl
Commander William T. Riker, Star Trek: The Next Generation
Craig Middlebrooks, Parks and Recreation
Dina, Superstore
Donna Noble, Doctor Who
Dr. Lisa Cuddy, House M.D.
Dwight Schrute, The Office
Elliot Stabler, Law & Order SVU
Eve Baird, The Librarians
Ezra Spurnrose, Carnival Row
Faustus Blackwood, Chilling Adventures of Sabrina
Galina 'Red' Reznikov, Orange is the New Black
George Costanza, Seinfeld
Gloria Mendoza, Orange is the New Black
Granny, Once Upon a Time
Hopper, Stranger Things
Indra, The 100
J'onn J'onzz, Supergirl
Jack Shephard, Lost
Jackson 'Jax' Briggs, Mortal Kombat
Jeannie Van Der Hooven, House of Lies
John Diggle, Arrow
Johnny Rose, Schitt's Creek
Julian Albert, The Flash
Kate Sanders, Lizzie Mcguire
Kenny, The Walking Dead
King Arthur, Once Upon a Time
Lagertha, Vikings
Leo McGarry, The West Wing
Lucas Sinclair, Stranger Things
Malia Tate, Teen Wolf
Martha Jones, Doctor Who
Michaela Pratt, How to Get Away with Murder
Monica Geller, Friends
Monsignor Timothy Howard, American Horror Story: Asylum
Mother Superior, Once Upon a Time
Mrs. Harbottle, All Creatures Great and Small
Mrs. Patmore, Downton Abbey
Pam De Beaufort, True Blood
Pogo, The Umbrella Academy
Professor Leo Dalton, Silent Witness
Quinn Fabray, Glee
Ralph Rigby, The Flash
Richard Gilmore, Gilmore Girls
Riley, Buffy the Vampire Slayer
Robb Stark, Game of Thrones
Robert Hanson, Grace and Frankie
Ruxin, The League
Sarah Jane Smith, Doctor Who
Shadwell, Good Omens
Shirley Crain, The Haunting of Hill House
Shu, Now and Then
Sir Malcolm Murray, Penny Dreadful
Stringer Bell, The Wire
The Dowager Countess, Downton Abbey
The Governor, The Walking Dead
Thomas, Mozart in the Jungle
Tony Soprano, The Sopranos
Tywin Lannister, Game of Thrones
Uther Pendragon, BBC's Merlin
Vanessa "Van" Keifer, Atlanta
Wesley, Netflix's Daredevil
Will Simpson, Netflix's Jessica Jones
Will Truman, Will & Grace
Winston Churchill, The Crown
Yasmin Khan, Doctor Who
Animated Series
Even 2D characters can have depth — that's what has been proven time and time again by well-crafted animated shows. Some of them have character development rivaling that of the best live-action films and shows. Many iconic cartoon heroes exhibit ESTJ characteristics and what makes them special compared to protagonists found in other forms of fiction is the endless possibilities of an animated world. Psychological tendencies could be taken to the extreme, along with their consequences, making the connection between them more obvious.
One animated leader who shows plenty of depth, but happens to lack the perception of it, is the one-eyed Turanga Leela from the science fiction show Futurama, created by the same folks that gave us The Simpsons. Leela is a mutated human from the 31st century and is the captain and pilot on board the Planet Express Ship, a delivery spaceship with a team that is quite often incompetent, to say the least. Leela is actually the only crew member that knows what she's doing and routinely takes command of the situation. Her decisive steps often save her teammates from disaster.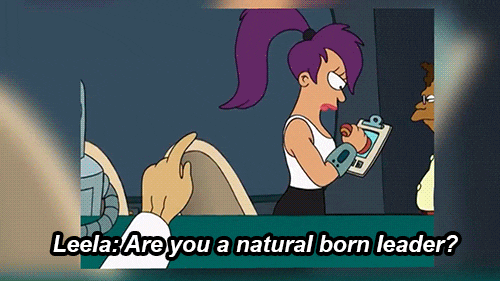 Here's a list of some other ESTJ fictional characters from animated series:
Angelica, Rugrats
Applejack, My Little Pony Friendship is Magic
Bonnie, Kim Possible
Cyril Figgis, Archer
Eric Cartman, South Park
Fat Tony, The Simpsons
Fred Jones, Scooby-Doo
Hank Hill, King of the Hill
Hunson Abadeer, Adventure Time
Mr. Krabs, Spongebob Squarepants
Princess Carolyn, Bojack Horseman
Principal Seymour Skinner, The Simpsons
Stan Smith, American Dad
The Earl of Lemongrab, Adventure Time
Yosemite Sam, Looney Tunes
Disney
We often give anger a bad rap. It is perceived as a destructive emotion, which leads many people to repress it. But when expressed in a healthy way, anger has a very important function and one which nature probably designed it for — that of mobilizing energy. Much like ESTJs, anger gets things done. This is probably why the character Anger in Disney Pixar's Inside Out can be most closely associated with the Administrator type. In this sweet and strangely illuminating children's film, each emotion in Riley, the young protagonist, is a separate character operating in her head. Throughout the movie we see that Anger doesn't get vexed just for the sake of it, but rather when he perceives something as unfair. This is pretty much in line with ESTJs' strong desire and resolve to preserve justice.
Here's a list of some other ESTJ fictional characters from Disney movies:
Captain Hook, Peter Pan
Chi-Fu, Mulan
Chief Bogo, Zootopia
Clayton, Tarzan
Commander Lyle Tiberius Rourke, Atlantis: The Lost Empire
Flora, Sleeping Beauty
Henry J. Waternoose, Monsters Inc.
Iago, Aladdin
Lady Tremaine, Cinderella
Maximus, Tangled
Mother Gothel, Tangled
Mr. Potato Head, Toy Story
Queen of Hearts, Alice in Wonderland
Simba, The Lion King
Tiana, The Princess and the Frog
King Triton, The Little Mermaid
Wasabi, Big Hero 6
Comics
In the world of comic books, the line between good and evil is often very well defined. One character that crosses the threshold and can be seen as an ESTJ is Harvey Dent — hero turned villain in the DC Batman Universe. Dent starts off as Gotham City district attorney and friend of Bruce Wayne, but after suffering a horrific mob attack that leaves him disfigured, he turns into the supervillain known as Two-Face. Before his transformation, Harvey Dent is a brave and ambitious attorney who would stop at nothing to eradicate crime in Gotham, much like an ESTJ would.
Here's a list of some other ESTJ fictional characters from comic books:
Ava Sharpe, DC's Legends of Tomorrow
Black Manta, DC Comics
Brigadier General Glenn Talbot, Marvel's Agents of S.H.I.E.L.D.
Damian Wayne 'Robin', DC Comics
Drax, Marvel's Cinematic Universe
Green Lantern 'Jon Stewart', Justice League
Hank Griffin, Grimm
Jefferson Davis, Spider-Man: Into the Spider-Verse
Jemma Simmons, Marvel's Agents of S.H.I.E.L.D.
Kara Zor-El 'Power Girl', DC Comics
Lucy van Pelt, Peanuts
Maria Hill, Marvel's Cinematic Universe
Misty Knight, Luke Cage
Mordo, Marvel's Cinematic Universe
Odin, Marvel's Cinematic Universe
Okoye, Black Panther
Reed Richards 'Mr. Fantastic', Marvel Comics
Roger Dooley, Marvel's Agent Carter
Rosalind Price, Marvel's Agents of S.H.I.E.L.D.
Sinestro, DC Comics
Sir Patrick, Wonder Woman
Talia Al Ghul, DC Comics
Warren Worthington III 'Angel/Archangel', Marvel Comics
Anime & Manga
Anime and Manga are two genres that often put on display traits such as bravery, strength, and determination. This is probably why it's not hard to come across ESTJ characters in Japanese comics and animated films. One notable example is Izumi Curtis from the anime series Fullmetal Alchemist: Brotherhood. She is a master alchemist and martial artist that often shows a penchant for hard work and correcting injustices. Izumi is adamant about using alchemy only when something cannot be done by hand and steps in to protect people when they cannot do it themselves. As with real-life ESTJs, Izumi's leadership style is sometimes seen as harsh by her students, who are often afraid of her temper.
You can see our review of some famous ESTJ anime characters here.
Films
ESTJs take matters into their own hands and do not shy away from responsibility. Bryan Mills, played by Liam Neeson, is the hero of the film trilogy Taken, and probably provides an extreme example of the strength of character typical of Administrators. The protagonist's phone conversation with his daughter's abductor has gained iconic (and meme) status as a demonstration of resolve. He makes it clear that he will save his daughter and in the process make the criminals pay. Spoiler alert, ESTJs don't like to leave tasks unfinished.
Here's a list of some other ESTJ fictional characters from movies:
Agent Smith, The Matrix
Arthur, Kingsman: The Secret Service
Barbossa, Pirates of the Caribbean
Bob, The Edge
Claire Dearing, Jurassic World
Daniel LaRusso, The Karate Kid
Darth Vader, Star Wars
Eazy-E, Straight Outta Compton
Fiona, Shrek
General Armitage Hux, Star Wars
Georg von Trapp, The Sound of Music
George Banks, Mary Poppins
Gottlieb, Pacific Rim
Governor Pryce, Star Wars
Grand Moff Tarkin, Star Wars
Grandad Freeman, The Boondocks
Luke Hobbs, Fast & Furious
Mayor Augustus Maywho, How the Grinch Stole Christmas
Princess Leia Organa, Star Wars
Scotty, Star Trek
Statler and Waldorf, The Muppets
Stoick, How to Train Your Dragon
The Mayor, The Music Man
Thomas Durant, Hell on Wheels
Vincent Moore, Chappie
Books
ESTJs are determined to fight for what they believe in and often lead others along in the fight. One character that exemplifies these traits is the charismatic Boromir from J. R. R. Tolkien's The Lord of the Rings. His bravery and commanding personality have helped him gain fame and admiration, not only in the fictional world but outside it too. Much like an ESTJ, he is committed to duty, which at first leads him to betray his companions, but eventually also redeems him.
Here's a list of some other ESTJ fictional characters from novels:
Dolores Umbridge, Harry Potter Books
Effie, The Hunger Games
Estella Havisham, Great Expectations
Hermione Granger, Harry Potter Books
Jack Crawford, Hannibal
Joanne Jefferson, Rent
Minerva McGonagall, Harry Potter Books
Mother, Memoirs of a Geisha
Mycroft Holmes, Sherlock Holmes
Percy Weasley, Harry Potter Books
Peter Pevensie, The Chronicles of Narnia
Rachel Lynde, Anne of Green Gables
Richard, The Magicians
Rosalie Cullen, Twilight
Thresh, The Hunger Games
Vernon Dursley, Harry Potter Books
In Conclusion
The large variety of personalities presented here, whether real or fabricated, depict that ESTJ people do not fit in a box. Although they do possess distinguishing characteristics, they are expressed in a plethora of ways and can be viewed by either their strengths or weaknesses. This is probably the case with all personality types — the most valuable thing that this inventory actually teaches us is to appreciate and respect our differences. This includes acknowledging other people's different ways of relating to the world. It also includes allowing ourselves to be what we are instead of pushing ourselves in directions that do not fit our temperament just because we think this is what others expect of us.