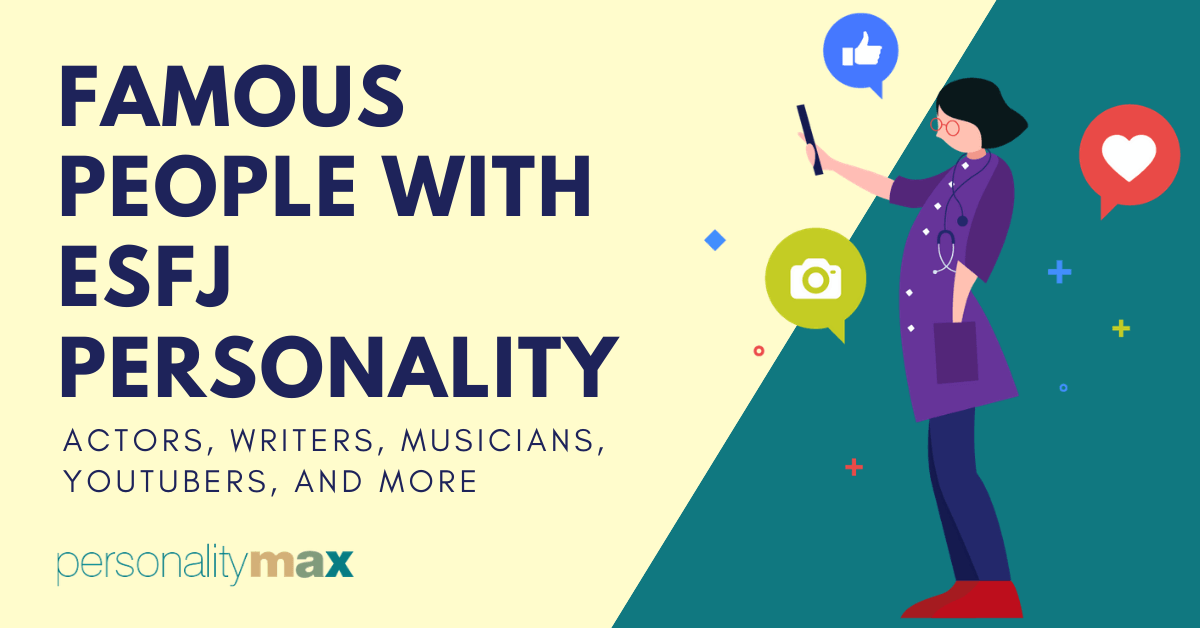 Out of all the personality types, ESFJs are likely to be voted as the most popular. They know how to make other people feel comfortable and affirmed, and they're very empathetic, often offering guidance or a listening ear. Given their detail-orientedness and focus on planning, they're also practical people at their core, favoring tradition, loyalty, and stability.
Does this sound familiar? This might remind you of someone in your life, or maybe you yourself can relate? Well, don't be shocked since ESFJs make up around 12% of the population. That's around 1 in 10 people, so you're bound to know at least one ESFJ!
In fact, a lot of famous people are ESFJs. Jennifer Lopez, Taylor Swift, and Ariana Grande are all believed to have this personality type, along with LeBron James and Larry King. Even in the world of fiction, ESFJ characters abound. Hercules from the classic Disney film and Sansa Stark of Game of Thrones are a couple of our favorite examples.
Analyzing the personality type of celebrities and fictional characters is fun, but it's also great for helping you recognize ESFJs in real life. We've gathered a detailed list of more than 170 famous ESFJs, so scroll down to satisfy your curiosity!
ESFJ Celebrities
The list of famous ESFJ celebrities is a long one. These people can be game-changers wherever they go! ESFJs are talented at reading social cues and bringing a team together for a common cause. They can light up a room on their own, and they thrive when they're having a good time with the people they love. They're also creatures of action who don't mind taking on a leadership role if it means making a meaningful contribution. Productive and committed, ESFJs get a lot done. They'll do their best to create a secure environment that respects rules and hierarchy.
We've detailed several ESFJ celebrities below, from Taylor Swift and Prince William to Anne Hathaway and Jimmy Fallon.
Musicians
Among the Sensing-Judging types (ESTJ, ESFJ, ISFJ, ISTJ), ESFJs are the most well-represented in the music world. At first, they might be nervous about making music out in the open. But their charismatic and outgoing personality soon takes over. They can fluidly convey their emotions through music on the stage. ESFJs know how to shine! We have ESFJ musicians such as Ariana Grande, Celine Dion, and Bon Jovi to thank for relatable songs that have stood the test of time, ranging from feel-good tunes to more dramatic ballads.
An ESFJ who has made a huge impact through her music is Taylor Swift. One of the most prominent musicians of her generation, Taylor has a knack for making catchy, heartfelt songs that dominate the charts. Although her fans already number millions from all over the world, she always makes an effort to get to know them. She even hosts house parties for her top fans while saying that her biggest goal is to make her fans happy. Expressive and friendly, she's walked off the stage mid-concert before to hug and kiss people. Her song lyrics reflect her emotional perspective of the world. The focus is more on concrete details such as guitars and T-shirts rather than abstract topics, with plenty of reminiscing about the past. Organized, put-together, and constantly part of social events, she's a living example of an ESFJ who actualizes her artistic talents.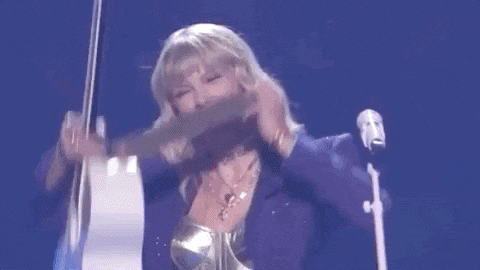 Here's a list of some more ESFJ musicians:
Alicia Keys, American singer-songwriter (If I Ain't Got You; No One; Girl on Fire)
Ariana Grande, American singer-songwriter (Rain on Me; Bang Bang; Side to Side)
Celine Dion, Canadian singer (My Heart Will Go On; It's All Coming Back to Me Now; The Power of Love)
Dolly Parton, American singer-songwriter (Jolene; Islands in the Stream; There Was Jesus)
Ed Sheeran, English singer-songwriter (Shape of You; Perfect; Thinking Out Loud)
Elton John, British singer and pianist (Tiny Dancer; Circle of Life; Rocket Man)
Jennifer Lopez, American singer and actress (On the Floor; Ain't Your Mama; Let's Get Loud)
Jon Bon Jovi, American singer-songwriter (Livin' On a Prayer; Bed of Roses; It's My Life)
Jung Ho-Seok, Korean rapper and songwriter (Daydream; Chicken Noodle Soup; Base Line)
Louis Armstrong, American trumpeter and composer (What a Wonderful World; La Vie en Rose; Cheek to Cheek)
Mariah Carey, American singer-songwriter (All I Want for Christmas is You; Always Be My Baby; Without You)
Michael Buble, Canadian singer-songwriter (Feeling Good; Home; Haven't Met You Yet)
Randy Jackson, American singer and TV personality (Open Arms; When You Love a Woman; After All These Years)
Rosé, New Zealand singer and dancer (How You Like That; Ice Cream; Kill This Love)
Shania Twain, Canadian singer-songwriter (From This Moment On; You're Still the One; Any Man of Mine)
Tina Turner, Swiss singer-songwriter (The Best; What's Love Got to Do with It; Better Be Good to Me)
Whitney Houston, American singer and actress (I Will Always Love You; I Wanna Dance with Somebody; I Have Nothing)
Actors and Actresses
A significant number of actors and actresses are ESFJs. This isn't surprising since they have a natural affinity for the spotlight. ESFJs are rarely shy, and they like being at the center of social action. Their empathetic personality also gives them an edge with acting. They can easily take on the feelings and perspective of a character that they're playing. Demonstrating emotions through their words and body language comes easily to them. Since they're good team players, they rarely take on the "superstar" attitude no matter how famous they become, working well with other members of the cast and interacting graciously with fans.
Jennifer Garner is a good example of an ESFJ actress. Well-known for starring in the series Alias and movies such as 13 Going on 30 and Elektra, she's been in Hollywood for a while. Colleagues praise her for being easy to work with. In true ESFJ fashion, she said: "I [always understood] very well how to be nice and how to take care of people." She has been described as warm and likable with a kind heart. ESFJs can be very devoted to their loved ones. For example, when her ex-husband struggled with alcohol addiction, she accompanied him to rehab and continued to help him out even after they divorced. Aside from prioritizing her family and her friendships, she wanted to be a teacher or writer while growing up. Many ESFJs help out with social causes, and Jennifer is no exception, joining campaigns that support struggling children.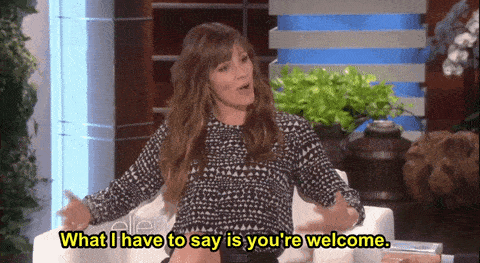 Wondering which are some other prominent ESFJ actors and actresses? See the list below:
Anne Hathaway, American actress (The Princess Diaries; The Devil Wears Prada; Interstellar)
Alyson Hannigan, American actress (American Pie; How I Met Your Mother; Buffy the Vampire Slayer)
Catherine Zeta-Jones, Welsh actress (The Mask of Zorro; Ocean's Twelve; The Terminal)  
Chris Evans, American actor (Avengers; Captain America; Snowpiercer)
Danny Glover, American actor and producer (Lethal Weapon; The Color Purple; Jumanji)
Drake Bell, American actor and singer (Drake & Josh, The Amanda Show)
Faye Dunaway, American actress (Bonnie and Clyde; Chinatown)
Hugh Jackman, Australian actor (X-Men; Les Miserables; Prisoner)
Jennifer Aniston, American actress (Friends; Marley & Me; Bruce Almighty)
Jessica Alba, American actress (Dark Angel; Fantastic Four; Sin City)
Jessica Biel, American actress (7th Heaven; The Illusionist; Total Recall)
Joseph Morgan, British actor and director (The Vampire Diaries; Brave New World)
Julia Wieniawa, Polish actress (How to Marry a Millionaire; Successful Woman)
Kelly Preston, American actress and model (Jerry Maguire; Twins; Mischief)
Margot Robbie, Australian actress and producer (The Wolf of Wall Street; Harley Quinn)
Mary Tyler Moore, American actress and producer (The Dick Van Dyke Show; The Mary Tyler Moore Show)
Melissa Benoist,  American actress and singer (Supergirl; Glee)
Penelope Cruz, Spanish actress and model (Vicky Christina Barcelona; Vanilla Sky; Blow)
Priyanka Chopra, Indian actress and singer (Quantico; Baywatch)
Sam Claflin, British actor (The Hunger Games; Me Before You; Love, Rosie)
Sarah Jessica Parker, American actress and producer (Sex and the City)
Shirley Temple, American actress and diplomat (Curly Top; The Little Princess)
Vanessa Hudgens, American actress and singer (High School Musical; The Princess Switch)
Vin Diesel, American actor and musician (Guardians of the Galaxy; Fast & Furious)
Yvette Nicole Brown, American actress and comedian (Community; Drake & Josh)
Athletes
ESFJs are usually attuned to their senses and grounded in their body, so they can pick up physical skills quickly. However, ESFJs as athletes place a lot of importance on the social aspect of their sport too. They might enjoy spending time with their teammates, watching the crowd cheer for them during the game, and joining community events. ESFJs have the drive and perfectionism to push themselves hard for a sport. Still, their motivation is bound to involve other people, whether it's making their family proud or moving forward with their team. Many athletic coaches are actually ESFJs because they love relating with and empowering their players.
Nicknamed the King of Basketball, LeBron James is one of the greatest players in history. Part of the reason why he's widely adored is because of his ESFJ qualities. Aside from his amazing skills on the court, he's a natural leader who's not afraid of being in the spotlight. He has a knack for befriending different players. A fellow player once described him as a "real person… [that] you can talk to any time about the situations." LeBron himself said that he can get along well with different personalities. Beyond basketball, he emphasizes being a role model and giving back to the community. His Sensing and Judging preferences are evident in his love for routine and tried-and-true methods. He can also recall details in games even from a few years back.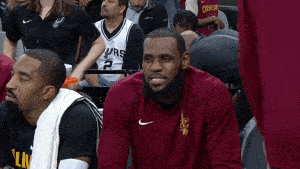 Here's a list of other famous ESFJ athletes:
Brian Scalabrine, American basketball player and TV analyst
Daniel Cormier, American mixed martial artist and wrestler
Drew Brees, American football player
Elvis Stojko, Canadian figure skater
Gigi Fernandez, Puerto Rican tennis player
Hulk Hogan, American wrestler
John Cena, American wrestler and actor
Kylian Mbappe, French football player
Nancy Kerrigan, American figure skater
Rubens Barrichello, Brazilian racing driver
Sergio Aguerro, Argentine football player
Steve Spurrier, American football player and coach
Terry Bradshaw, American football player
Leaders
ESFJs are charismatic, friendly, and efficient leaders. Their empathy and compassion serve them well here. They make the effort to get to know the people that they're in charge of, boosting their morale when necessary and working with their strengths. Because of their genuine concern for others, ESFJs can be excellent "servant leaders." They put the needs of their group before their own. They're hard-working and conscientious too, getting things done and showing top-notch project management skills as tasks are assigned and checked off quickly. However, their aversion to risk-taking and occasional lack of objectivity might sometimes hinder them. They would work well with advisers or team members with a more strategic, objective orientation.
As the oldest grandson of Queen Elizabeth II, Prince William of Great Britain is meant to take on the crown eventually. He's also one of the most popular and visible members of the royal family. Carrying on the tradition of the monarchy is a heavy responsibility. But as an ESFJ, he seems to be taking it in stride, constantly spearheading charity campaigns and meeting diplomats from all over the world. Some publications have described Prince William as having an old-fashioned perspective. In fact, he himself said that his "guiding principles in life are, to be honest, genuine, thoughtful, and caring." Despite his busy schedule, he still values time with his family. The most touching personal photos on his Instagram account feature him with his wife and three children.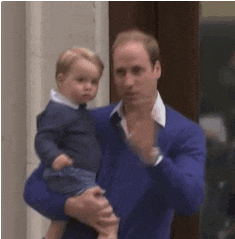 Here are some other famous ESFJ leaders and politicians:
Amy Coney Barrett, U.S. Associate Justice
Andrzej Duda, Polish President
Colin Powell, U.S. Secretary of State
Harry Truman, U.S. President
Joe Biden, U.S. President
John Boehner, Speaker of the U.S. House of Representatives
John Connally, U.S. Secretary of the Treasury
King Willem-Alexander of Netherlands
William Clinton, U.S. President
William McKinley, U.S. President
Other Interesting ESFJs
Since ESFJs make up a significant part of the population, you'll find famous ESFJs across all sorts of careers, from healthcare and education to marketing and entertainment. In particular, though, many famous ESFJs are TV hosts, models, and entrepreneurs. Being a TV host fits well with the ESFJ personality. They can quickly establish rapport with whomever they're interviewing while keeping their audience entertained. It's fulfilling for them to have a huge reach or a community of loyal fans. This is why ESFJs are a common personality type too among media stars and vloggers. As models, they can gauge what the crowd wants them to project, and they have the discipline to keep up with the grueling pace of the industry.
Alternatively, ESFJs might end up as managers because they're sociable, organized, and excited to be on a team with other people. They do great with overseeing a project's day-to-day tasks. On the other hand, entrepreneurship can be a bit of a leap for them because they prefer a structured environment that follows tried-and-tested procedures. Still, companies such as Walmart and McDonald's were established by ESFJs.
Guided by grit, a sense of duty, and compassion, Andrew Carnegie is a successful ESFJ entrepreneur. His name has stood the test of time because he generated great wealth while being committed to philanthropy. Carnegie was reported to have a sunny personality, with an insistence on being polite and mild-mannered toeveryone. According to his wife, he was always considerate and cheerful, "never thinking of himself." While ESFJs love people, you'll notice that they're very committed to their responsibilities too. From a young age, Carnegie worked tirelessly and gave his best at whatever job he took up, whether as a messenger or as a bobbin boy. He gradually moved up through the ranks because of his work ethic. Even when he was already considered the world's richest man, he remained down-to-earth. Towards the end of his life, he went as far as giving away 90 percent of his wealth.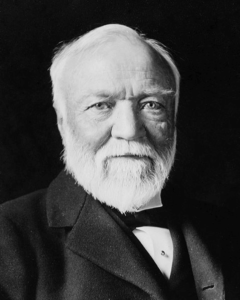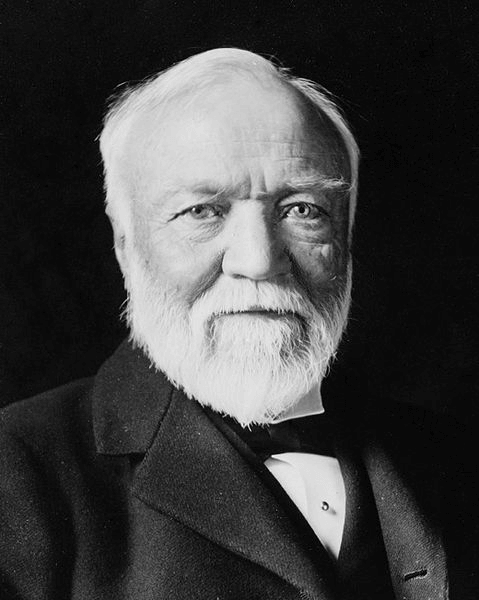 Here's a list of other notable ESFJs who didn't fit the previous categories:
Addison Rae, American TikTok star
Adriana Lima, Brazilian model and actress
Barbara Walters, American TV host and journalist (Today; The View)
Butch Hartman, American animator and voice actor 
Claudia Walsh, American vlogger
Gigi Hadid, American model
Hailey Bieber, American model
Jimmy Fallon, American TV host and comedian (The Tonight Show Starring Jimmy Fallon)
Joanna Krupa, Polish-American model
Larry King, American TV host (Larry King Live)
Miranda Kerr, Australian model
Ray Kroc, American founder of McDonald's
Joel Osteen, American pastor
Sam Walton, American founder of Walmart
Tyra Banks, American TV host and model (America's Next Top Model)
ESFJ Characters
ESFJ fictional characters are found widely in movies, TV series, books, animes and cartoons, and even games. Whatever the medium, you'll encounter an ESFJ somewhere. It's a testament to the diversity of this type that characters lie all over the spectrum, from friendly heroes to entitled villains. But look closer, and they're tied together by several core qualities of the ESFJ personality: a strong level of commitment to the people they care about, high social intelligence, a firm stance on their values, appreciation for tradition, and more. Many witty one-liners have been coined by ESFJ characters, who can be sassy and assertive. Read on to know more about the ESFJ personality type as seen through fictional characters.
Fictional Characters
Dorothy Gale, Wizard of Oz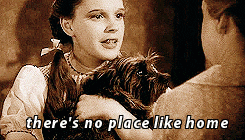 Dorothy is one of the most prominent classic ESFJ characters. Although she ends up going on a journey through the magical land of Oz, her main goal is to return home to her aunt and uncle. She's great at connecting with the people that she meets along the way. Even when she's still trying to get to know them, she already shows sympathy and concern. Although she can put others' needs ahead of her own, she speaks up when someone's acting out of line. Despite the differences between her, the Tin Man, the Scarecrow, and the Lion, she succeeds in getting all of them to work together as a team. Hard work and patience are very important for her.
Sansa Stark, Game of Thrones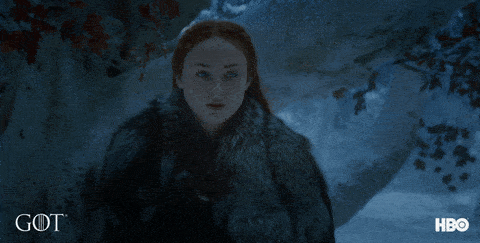 In the gritty world of Game of Thrones, Sansa Stark transforms from a vain teenager who's dazzled by the high life of the royal family to a grounded and wise ruler. However, the road to getting there was not easy. She had to go through traumatic experiences such as seeing her father's head on a spike and falling in love with someone who turned out to be extremely cruel. Even with all of this, her ESFJ personality type shines through. She's expressive with her emotions, and she saves Sir Dontas's life despite the risks to herself. In fact, one of her best survival mechanisms is being able to understand people so well that she could adapt to what they wanted from her. This can be a double-edged sword for the ESFJ. Through her trials, she gains a strong sense of realism. She takes comfort in continuing traditions such as getting married and expecting everyone to "have their place."
Margaret "Meg" March, Little Women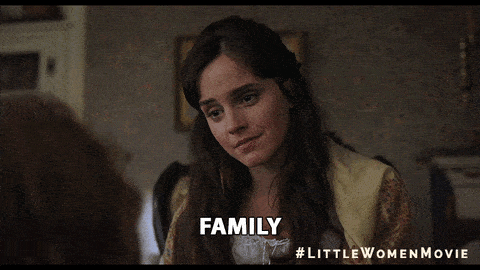 Dutiful, level-headed, and concerned about proper behavior, Meg March fits her role well as the eldest sister of the bunch. One of her most noticeable traits is wanting to have a stable and comfortable life. Because she can remember what it was like when their family was wealthier, she longs for beautiful things and luxury, and she enjoys dressing up. At the same time, she cares a lot about what other people think, even overspending to impress a friend. The flipside of this is that she also emphasizes kindness, generosity, and virtue. ESFJs tend to devote a lot of attention to their friends and family, and this is very much apparent in Meg.
Terry Jeffords, Brooklyn Nine-Nine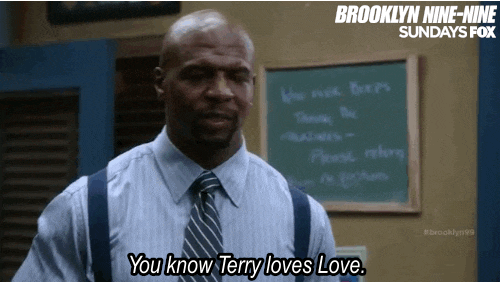 Sergeant Terry Jeffords is one of the most well-liked characters in Brooklyn Nine-Nine. It's easy to see why, considering that he designates himself as the "mother hen" of the group. A responsible leader who successfully balances work with family life, he is constantly present for his team, whether he's listening to them pour out their problems or guiding them in the field. On the other hand, it's clear that his twin daughters and wife are a priority for him no matter how hectic his schedule gets. He possesses the ESFJ talents of intuitively knowing how to act in social situations as well as inspiring others because of his strong sense of duty.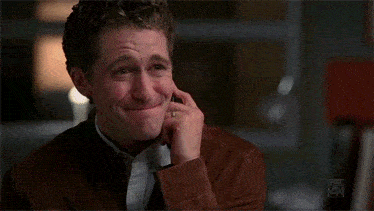 Will Schuester is another example of a fictional ESFJ character who's in a leadership role doing what ESFJs naturally excel at: affirming others and helping them reach their full potential. As the head of the Glee Club, he's genuinely concerned about his students. In fact, he's comfortable communicating with them on a personal level, talking about his feelings openly when it's needed. While he's very loyal to people who are dear to him, he can sometimes overlook their flaws. This is a potential pitfall for ESFJs. His Introverted Sensing manifests in how he constantly looks back to the past. He chooses older songs from his younger years as material for the club, and he waxes nostalgic about the glee club of his youth.
Disney Characters
ESFJs make frequent appearances in Disney movies. Fiona, Snow White, Troy Bolton, Woody — the list goes on. ESFJs are often cast as the protagonist or sidekick because of how sociable, loyal, and caring they are. When there's a lively ensemble of characters introduced as the film progresses, the ESFJ can be seen approaching many of them open-heartedly, even making friends with them. This goes hand-in-hand with a practical streak. ESFJ characters often emerge as the voice of reason when they're not too swept up in their emotions.
Brought to life from Greek Mythology by Disney's 1997 animated film, Hercules is an ESFJ hero all the way. Given his unusual strength, Hercules felt different from other people since he was young, only finding out about his parentage later on. The movie revolves around him proving himself by overcoming challenges and growing into the hero that he is meant to be. Despite the unusual circumstances of his birth and how he was treated initially, Hercules has always wanted to fit in. Social status is often a major concern for ESFJs. Hercules even says that he dreams of a "far-off place where a great welcome will be waiting for [him] and the crowds will cheer when they see [his] face." Amazingly, Hercules never loses his goodwill and kindness. His compassion sets him apart. The lesson of the movie is "a hero isn't measured by the size of his strength, but by the size of his heart."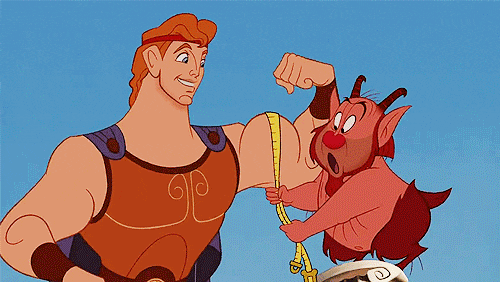 Here are some other ESFJ Disney characters you might have heard of:
Bonnie Hopps, Zootopia 
Fiona, Shrek
Giselle, Enchanted
Honey Lemon, Big Hero 6
Jill Andersen, Inside Out
Mama Coco, Coco
Mrs. Potts, Beauty and the Beast
Nala, The Lion King
Nani, Lilo and Stitch 
Russell, Up
Snow White, Snow White 
Troy Bolton, High School Musical
Wendy, Peter Pan
Woody, Toy Story 
Snow White, Snow White
TV Series Characters
TV series characters tend to be the most accurate at portraying actual human personalities since we get to watch them change and evolve over different seasons. Stick around for several episodes, and you'll see characters behaving both at their best and at their worst — including ESFJs. At their worst, ESFJs become prone to pleasing other people at the expense of themselves. They might ignore their own needs or exert unnecessary control and expectations. However, at their best, they can be the most likable, caring people around, driven to actively help others. A lot of ESFJs act as the mom or dad figure of their group! Human beings are complex, and TV series characters can give us a snapshot of how these dynamics play out.
Monica Geller is a memorable ESFJ character who's known for being the most competitive of the bunch on Friends. This is balanced out by her consistently playing the role of mom and hostess for her friends. ESFJs can have a perfectionist, driven streak, and Monica exemplifies this in different ways. As a professional chef, she's extremely detail-oriented, but she can become critical when agitated, even trying to make other people's decisions for them. Overall, she's very open about her feelings. Because of her experiences in childhood, she can sometimes go to great lengths just to get someone's approval. On the other hand, she can also be very warm with people, offering to be the shoulder to cry on and being there for her friends when they need her.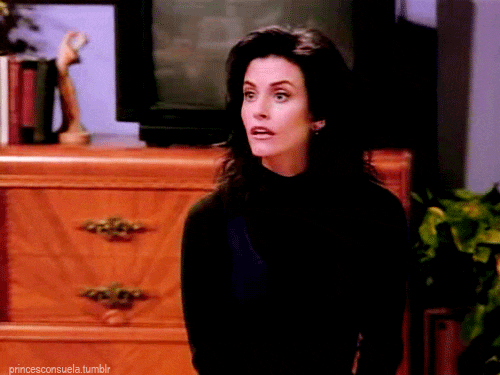 There are plenty of other ESFJ characters from TV series through the years! Let's take a look at who they are:
Allison Hargreeves, Umbrella Academy
Angel Batista, Dexter
Anna Bates, Downton Abbey 
Arturo Roman, Money Heist 
Carla Espinosa, Scrubs 
Caroline Forbes, The Vampire Diaries 
Cassandra, The Society 
Cher Horowitz, Clueless
Dan Espinoza, Lucifer 
Debbie Gallagher, Shameless 
Donna Noble, Doctor Who 
Emily Cooper, Emily in Paris 
Foggy Nelson, Daredevil 
Hermione Lodge, Riverdale 
Isabella Garcia-Shapiro, Phineas and Ferb 
Izzy Stevens, Grey's Anatomy 
Jackson Marchetti, Sex Education
Kara Danvers, Supergirl 
Kelly Kapoor, The Office 
Kitty Forman, That 70's Show 
Leslie Knope, Parks & Recreation 
Lois Griffin, Family Guy 
Lorna Morello, Orange is the New Black
Mrs. Hudson, Sherlock 
Nancy Wheeler, Stranger Things 
Salvatore Romano, Mad Men 
Skyler White, Breaking Bad 
Sookie Stackhouse, True Blood 
Tahani Al-Jamil, The Good Place
Tori Vega, Victorious 
Book and Movie Characters
From a World War II heiress who's a hopeless romantic to an elite street car racer who robs trucks to keep his family afloat, ESFJs make for absorbing, down-to-earth characters in books and movies. While they can be fun and upbeat around their friends and loved ones, they also have a strong moral code that they'll defend strongly, especially if it means protecting someone they care about. They crave a sense of order and structure, so character growth happens when they're forced to cope with changes. In addition, they can have a flair for drama — which might play out in interesting ways throughout the story.
Warm, likable, and loyal, Jacob Kowalski brightens up the mood in Fantastic Beasts as he accompanies Newt Scamander on his journey to search for magical creatures. Since ESFJs can be resistant to change, this journey proved to be eye-opening for Jacob, leading him to broaden his world and make new friends. He clearly enjoys connecting with people and being part of the group. In fact, he chats with Newt right away when they meet for the first time. In general, he's very sensitive to what other people feel. He takes pains to be considerate and feels satisfied when they think well of him. ESFJs can be very dedicated. After practicing for years with his grandmother's recipes, he finally accomplishes his dream of opening a bakery.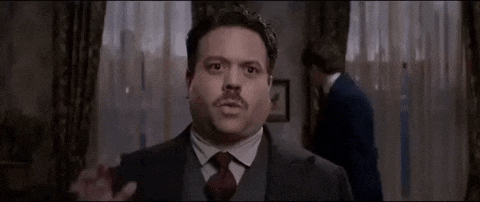 There are many other ESFJ characters in books and movies, and here are some of them:
Allie Hamilton, The Notebook
Amilyn Holdo, Star Wars
Bob Paulson, Fight Club 
Cedric Diggory, Harry Potter
Claire Standish, The Breakfast Club
Claudette, The Room 
Dom Toretto, The Fast and the Furious 
Dorothy Gale, Wizard of Oz
Eddie Kaspbrak, It 
Effie Trinket, Hunger Games 
Fleur Delacour, Harry Potter
Gomez Addams, The Addams Family 
Gretchen Wieners, Mean Girls 
Fredrick Zoller, Inglorious Basterds
Kate McCallister, Home Alone
Margaret White, Carrie 
Mrs. Bennett, Pride and Prejudice 
Park Yeon-Gyo, Parasite 
Priam, Troy 
Sam, The Perks of Being a Wallflower 
Anime Characters
Anime can appear lighthearted on the surface, but there are themes that appear repeatedly: friendship and bonds with people, self-improvement in the face of challenges, and defining and standing by your ideals. ESFJ characters fit in well here. Compassionate and determined, they can have a stabilizing influence on other characters, who might turn to them as a source of genuine caring. Typically, their character development involves letting their courage shine through. They also become more confident and secure in themselves. Some ESFJ characters are comically shown as having a fiery temper, although often done in the spirit of affection for their loved ones.
Winry Rockbell of Fullmetal Alchemist is the childhood friend of brothers Edward and Alphonse Elric (and Ed's eventual love interest). As an ESFJ with dominant Extroverted Feeling, Winry wears her heart on her sleeve. She shows a wide range of emotions, even crying for other people when they can't get in touch with their own sadness. Detecting moods comes naturally to her, and she can be very vocal and stubborn if someone goes against her strong sense of ethics. In fact, Winry took on the family tradition of being an automail mechanic so she can help others. She dedicates a great deal of attention to each of her clients and even gives Ed constant reminders about maintaining his automail. All in all, Winry is energetic, kind, and strong-willed, providing emotional support to the Elric brothers as they deal with their traumatic past.