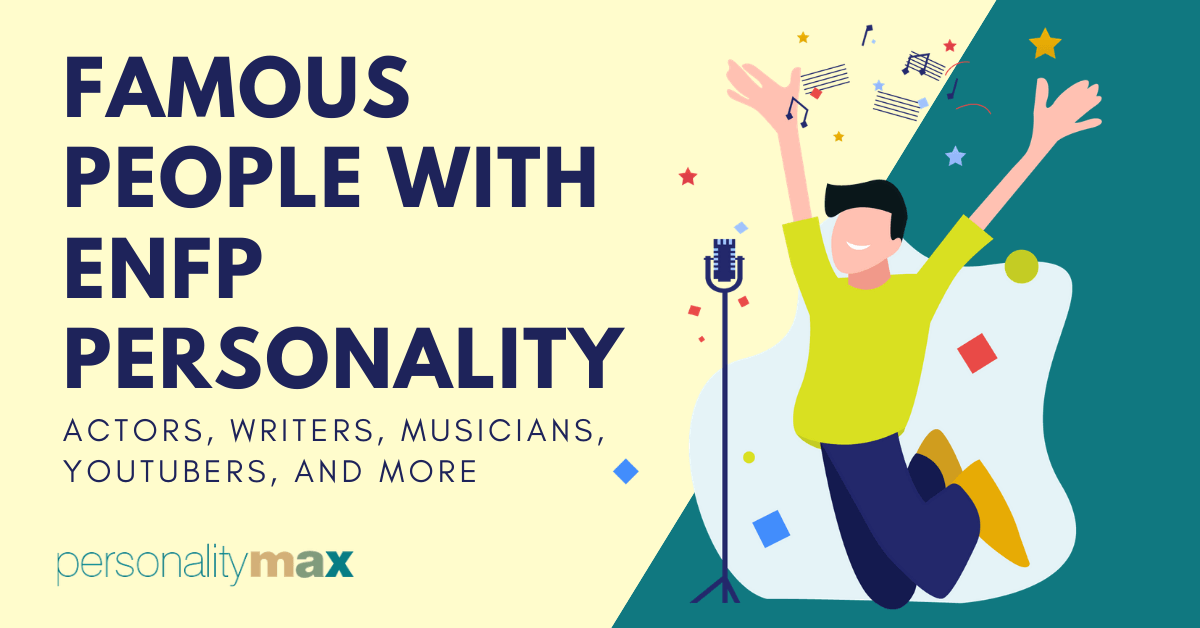 What makes you feel drawn to a particular celebrity or character from your favourite T.V show?
Perhaps it's their enthusiasm and energy, or their curious and compassionate nature. Maybe their unique charm and optimism in any given situation?
If this is so, there is a strong chance that the said personas are from the ENFP personality type. If you're asking what an ENFP is, then you best check out our article on everything you need to know about The Optimist (ENFP).
ENFPs make for some of the most interesting celebrities and fictional characters. This should come as no surprise, since when we are talking about charismatic, people-orientated creative spirits, no other personality type comes closer to that definition than The Optimist type. They are very friendly and likable, which makes sense, given that their Preferences are: Extraverted, Intuitive, Feeling and Perceiving.
But what makes ENFP celebrities and fictional characters so attractive and how come we feel immediately drawn to them? Truth be told, not everyone on this list will be on everyone's good graces  (some are likely to be on no-one's). However, by taking a closer look at some of the most fascinating personas that are believed to be The Optimist, you'll see how versatile personality types are and how many people can share the same one.
And while there are non-reputable names on this list, a person's personality type doesn't determine whether they are good or bad. It simply showcases their potential – it's up to the individual if they choose to act upon it. Each has their own strengths and weaknesses and it's how they approach them that determines their impact on the world around them.
By learning more about the following celebrities and characters who are believed to show ENFP traits, you will hopefully gain an insight into this intriguing personality type. What's best, if you are an ENFP yourself, you might even learn a little more about yourself along the way.
ENFP Celebrities
There are plenty of famous ENFP. But do you think you could guess some names? Think of people who are fun but also express compassion about social causes — Sandra Bullock, for example, who has donated millions to the American Red Cross.
ENFPs are also extremely creative and like to venture into uncharted territories with their signature satire and humor — just like Charles Dickens, Dr. Seuss and Mark Twain did. Or maybe with a touch of unorthodox creativity, like Salvador Dali. These are people who leave a mark on the world, whether they like to or not. However, these otherwise optimistic people aren't without demons — their Feeling side causes them to have extreme sensitivity to emotional stimuli and leaves them prone to depression — much like what everyone's beloved Robin Williams struggled with.
ENFP Actors and Filmmakers
As creative types who love trying out different roles, ENFPs are naturally attracted to acting and the art of cinema and stage. In fact, career choices in this field often work out very well for them — there is a reason why this is Keanu Reeves' personality type. The Optimist's Intuition preference makes it easy for them to impart rich insights into their characters and understand their part well, which is an important part of bringing characters to life. Given their other personality traits like having many interests and natural curiosity, they are eager to explore the different facets of human motivations. At the same time, filmmakers from this personality type are compelled to tell inspiring stories which can somehow deeply touch the viewer and transform him for the better.
A good example of an ENFP actor was Robin Williams. His freedom of expressive creativity rightfully established him as one of the best improvisational actors of our generation. It was easy for him to act even without a script (like in Mork & Mindy, for example) and his heightened Intuition preference gave him the ability to correctly perceive the mood of his audience. He also could get into the head of any character with ease and comfort — as though he was born to play that part. He had a strong urge to entertain everyone around him with funny jokes, managing to build a skit around even the simplest object, and the ability to express his spontaneity without being insecure. He was the embodiment of The Optimist both at their finest (hilarious and larger than life entertainer) and their worst (melancholy and withdrawal in negative inner feelings).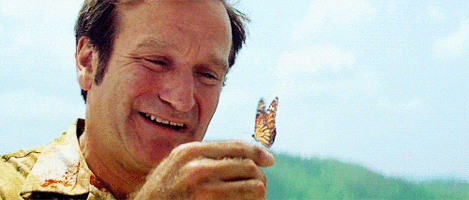 Here's a list of some more ENFP actors and filmmakers:
Alicia Silverstone, U.S. actress (Clueless; The Crush; Batman and Robin)
Andy Kaufman, U.S. actor, comedian and wrestler (Taxi; Saturday Night Live)
Amy Schumer, U.S. actress and comedian (Trainwreck; I Feel Pretty; Snatched)
Bill Cosby, U.S. actor, comedian and author (The Cosby Show; I Spy)
Brie Larson, U.S. actress (Room; Captain Marvel; Avengers: Endgame)
Carol Burnett, U.S. actress, comedian and singer (The Carol Burnett Show; Annie)
Cuba Gooding Jr., U.S. actor (Jerry Maguire; Boyz n da Hood; Men of Honor)
Daniel Radcliffe, British actor (Harry Potter; Swiss Army Man)
Drew Barrymore, U.S. actress (50 First Dates; E.T.; Charlie's Angels)
Elizabeth Montgomery, U.S. actress (Bewitched; Johny Cool)
Elle Fanning, U.S. actress (Maleficent; The Great)
Ellen Degeneres, U.S. actress, comedian and TV host (Ellen; Finding Dory)
Ian McDiarmid, British actor (Star Wars)
Jenna Elfman, U.S. actress (Dharma & Greg; Keeping the Faith)
Jennifer Aniston, U.S. actress (Friends; We're the Millers)
Jerry Seinfeld, U.S. actor and comedian (Seinfeld)
J. J. Abrams, U.S. director (Lost; Star Trek; Star Wars: The Force Awakens)
Joseph Gordon-Levitt, U.S. actor (Inception; 500 Days of Summer; Looper)
Kat Dennings, U.S. actress (2 Broke Girls; Thor; Dollface)
Keanu Reeves, U.S. actor (The Matrix; John Wick; Speed)
Keira Knightley, British actress (Pirates of the Carribean; Pride & Prejudice)
Marion Cotillard, French actress (Allied; Inception; The Dark Knight Rises)
Martin Freeman, U.S. actor (Sherlock; The Hobbit; Fargo)
Martin Short, Canadian-American. actor, comedian and singer (Three Amigos; Father of the Bride)
Meg Ryan, U.S. actress (Sleepless in Seattle; When Harry Met Sally)
Oliver Stone, U.S. filmmaker (Platoon; JFK; Natural Born Killers)
Orson Wells, U.S. actor (Citizen Kane; Touch of Evil)
Ricky Gervais, U.S. actor, comedian and writer (After Life; Extras; The Ricky Gervais Show)
Robert Downey Jr., U.S. actor (Iron Man; Sherlock Holmes; Dolittle)
Russell Brand, British actor (Forgetting Sarah Marshall; Get Him to the Greek)
Sandra Bullock, U.S.-German actress (The Blind Side; The Proposal; Speed)
Sarah Michelle Gellar, U.S. actress (Buffy the Vampire Slayer)
Shailene Woodley, U.S. actress (Divergent; The Fault in Our Stars)
Sharon Stone, U.S. actress (Basic Instinct; Casino; Total Recall)
Shia LaBeouf, U.S. actor (Transformers; Honey Boy; Fury; The Tax Collector)
Tom Holland, British actor (Spiderman: Homecoming; Avengers: Endgame)
Walt Disney, U.S. director and producer (Snow White and the Seven Dwarves; Cinderella; Sleeping Beauty)
Whoopi Goldberg, U.S. actress (Sister Act; Ghost; The Color Purple)
Will Smith, U.S. actor and musician (The Fresh Prince of Bel-Air; Bad Boys; Aladdin)
ENFP Writers
ENFP authors are true creative souls with vivid imaginations and admirable idealism. They are more inclined to writing fiction and poetry, rather than bore themselves with data and logic. Their creativity knows no bounds and they aren't people to put themselves in a box — and the world is lucky they don't, as their writing is among the most significant in world literature. Their voices are unique and unorthodox, captivating readers' minds, which brings ENFPs immense pleasure. It's not hard for writers of this personality type to find inspiration, no matter what environment they are thrown into. They are people who march to the beat of their own drum, which makes them notoriously bad at managing deadlines and their attention, for that matter.
An example of an unhealthy ENFP is gonzo journalist and writer Hunter S. Thompson. The author of Fear and Loathing in Las Vegas had one of the most bizarre writing processes of all time — getting up late, indulging in drugs and alcohol, taking random breaks and going to bed at 8am. This overindulgent relationship with sensory stimuli, as well as his recklessness and willingness to push himself to the edge of his limits are characteristic of Extraverted Intuition (or Ne for short). Of course, he manifested this preference in an extremely unhealthy and self-destructive way, which is to show how no preference is good or bad on its own. From what we could further gather about him, he was allergic to boredom,  enjoyed the company of people and going on adventures (making him an Extrovert) and through his writing provided a commentary on society, based on his personal beliefs and values (making him an Introverted Feeling type, or a Fi).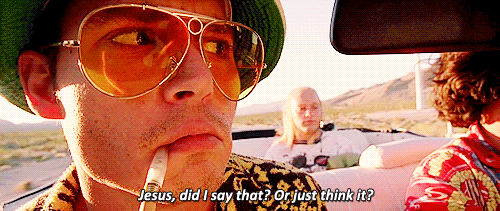 Which are other prominent ENFP authors? See the list below:
Alan Watts, English spiritual writer (The Way of Zen; The Wisdom of Insecurity)
Aldros Huxley, English writer and philosopher (Brave New World; Island)
Anne Frank, German-Jewish diarist (The Diary of a Young Girl)
Anais Nin, French diarist and author (Henry and June; Under a Glass Bell)
Bill Bryson, U.S novelist (The Road to Little Dribbling, A Walk in the Woods)
Charles Dickens, English author (Oliver Twist; A Chrismas Carol; Great Expectations)
Kurt Vonnegut, U.S. novelist (The Sirens of Titan, Armageddon in Retrospect)
Mark Twain, U.S. author (The Adventures of Tom Sawyer and Huckleberry Finn)
Naomi Klein, Canadian author (The Shock Doctrine; This Changes Everything: Capitalism vs. Climate)
Oscar Wilde, Irish poet and playwright (The Picture of Dorian Gray; The Happy Prince)
Salman Rushdie, British-Indian novelist (The Satanic Verses; Midnight's Children)
Theodor Geisel (Dr. Seuss), U.S. children's book author (The Cat in the Hat; How the Grinch Stole Christmas!)
Umberto Eco, Italian writer and philosopher (The Name of the Rose; Foucault's Pendulum)
ENFP Musicians
As we said, ENFPs are charismatic, creative and sometimes even a bit quirky. Since they are very people oriented, they are very familiar with (and often prefer) being in the spotlight. They are also great improvisers — even if something goes wrong, they always find a way to influence the situation for the better. This is why it should come as no surprise that music is a suitable career path for them. Some of the most significant and bright songwriters and musical performers hail from this personality type.
The music of the artists listed below embodies the very energy of The Optimist — it can range from fun and upbeat, to reflective, powerful and filled with idealism. Maybe this explains why Taylor Swift's personality type is largely believed to be an ENFP (although there is some debate about that).These people find music (and other creative fields) as an outlet for their buzzing minds that are filled with big ideas about people, relationships, abstract philosophies, and so much more. Their knack for language further gives lyrical value to the music they produce.
A good example of an ENFP musician is John Lennon. Even in The Beatles' early years he did not shy away from attention but instead actively sought it out. Even though at a later stage it became too much for him, he still expressed strong Extraverted tendencies. His strong Introverted Intuition on the other hand helped him to powerfully express his creativity, as it stemmed from deep within his soul. Furthermore, when combined with his Feeling nature, this creativity naturally channeled into traditional music. Seeing that he had a Feeling preference isn't hard — his own philosophy that was based around peace and love relied heavily on appealing to emotion, rather than logical and rational facts. His song Imagine is proof of that preference. His hectic personality, messiness and being willing to break new ground in many areas of his life, show us that he had a Perceiving preference.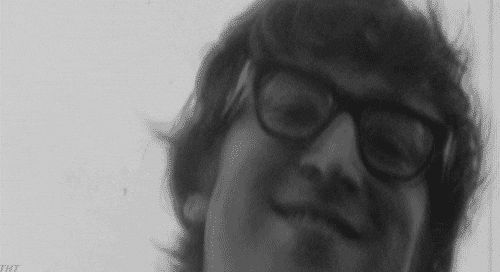 Here's a list of other famous ENFP singers and songwriters:
Amanda Palmer, U.S singer-songwriter (Who Killed Amanda Palmer; Ampersand)
Bob Dylan, U.S. singer-songwriter and poet (Like a Rolling Stone; Knockin' on Heaven's Door)
Bruce Springsteen, U.S. singer-songwriter (Dancing in the Dark; Born in the U.S.A; I'm On Fire)
Carly Rae Jepsen, Canadian singer-songwriter (Call Me Maybe; Good Time; I Really Like You)
Cher, U.S. musician and actress (Believe; Strong Enough; If I Could Turn Back Time)
Chris Martin, U.S. musician and philanthropist (Yellow, Paradise)
Cyndi Lauper, U.S. singer-songwriter (Girls Just Want to Have Fun; Time After Time; True Colors)
Franz Joseph Haydn, Austrian composer (Cello Concerto No. 1 in C Major; String Quartet No. 62 in C Major Op.76, No.3)
Gwen Stefani, U.S. singer-songwriter (Hollaback Girl; The Sweet Escape; Rich Girl)
Hans Zimmer, German composer (Time; Cornfield Chase; Now We Are Free; Day One)
Jack White, U.S. singer-songwriter (Another Way to Die; Lazaretto; Sixteen Saltines)
James Mercer, U.S. singer-songwriter (Journey Through the Past; My Resolve)
Janis Joplin, U.S. singer-songwriter (Me and Bobby McGee; Piece of My Heart; Cry Baby)
Jewel, U.S singer-songwriter (Foolish games, Who Will Save Your Soul)
Joan Jett; U.S. singer-songwriter (I Love Rock'N'Roll; Crimson and Clover; Bad Reputation)
Justin Bieber, Canadian singer-songwriter (Holy; Stuck With U; 10,000 Hours; Intentions)
Justin Timberlake, U.S. musician and actor (SexyBack; Mirrors; Cry Me a River)
Kelly Clarkson, U.S. singer-songwriter (Stronger; Because of You; Since U Been Gone)
Melissa Etheridge, U.S. singer-songwriter (I'm the Only One; Like the Way I Do)
Ozzy Ozbourne, British singer-songwriter (Crazy Train; Mama, I'm Coming Home; No More Tears)
Philippe Jaroussky, French countertenor (Vinci: Artaserse, The Händel Album)
Rod Stewart, British singer-songwriter (Maggie May; All for Love; Sailing)
ENFP Leaders
Leading is one of the careers ENFPs should definitely explore, because of their natural enthusiasm and idealism. They are easily driven by causes they deeply believe in and are inspired by, which in turn energizes them to take action toward achieving these beliefs. Their leadership style is more or less democratic, with a strong sense of fairness and desire to develop human potential. The ENFP leader enjoys helping others grow and is very responsive to unorthodox and innovative solutions to problems. People find it easy to follow ENFPs, since their passion is contagious and can easily ignite a fire in other people as well.
Being as idealistic as ENFPs are, this personality type may have problems with seeing things through when the practicality of implementation is at hand. Processes elude them and if made to indulge in those, they might lose sight of their ultimate goal. Planning and organizational skills in them are flawed, so they need to be particularly mindful about those and develop them, or surround themselves with people who are better at these things than they are.
These big dreamers often struggle to realize those big dreams through established and traditional methods. This is why they need to get creative about them — which isn't an issue for the energetic ENFP. Great examples of ENFP world leaders are…
Barack Obama. The 44th president of the U.S.A is nothing less than an Idealist. His time in office was largely spent trying to motivate, inspire, encourage and lift up people's spirits through his own enthusiasm. As Obama himself said: "We need leaders to inspire us. Some are thinking about our constraints, and others are thinking about limitless possibility." ENFPs have the gift to see opportunities and all the possibilities they have to offer. This psychological type makes an unlikely leader — they often practice an alternative management style, which can be a needed refreshment from the established traditional norms. ENFPs don't like to take themselves too seriously — and Barack Obama perfectly encompasses this.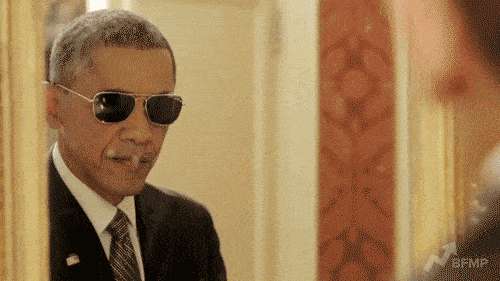 Here are some other famous ENFP leaders:
Alexandros Panagoulis, Greek politician and poet
Bill Clinton, 42nd president of the U.S.A 
Che Guevara, Argentine Marxist revolutionary, diplomat and guerilla leader
Claudia Roth, German Green Party politician
Elizabeth May, Canadian member of Parliament
Farah Diba, Shahbanu of Iran
George Galloway, British politician
Gerry Adams, Irish republican politician
Hugo Chavez, President of Venezuela 
Fidel Castro, Prime Minister and president of Cuba
Haakon, Crown Prince of Norway
James Dobson, U.S. evangelical leader
Jacques Cheminade, French-Argentinian political activist
Jonas Sjostedt, Swedish politician
Magid Magid, Somali-British activist and politician
Mahmoud Ahmadinejad, President of Iran
Marcelo Rebelo de Sousa, President of Portugal
Muammar Gaddafi, Libyan revolutionary, politician and political theorist
Torbjørn Røe Isaksen, Norwegian politician
Vít Jedlička, Czech politician
ENFP YouTubers
Some of the biggest YouTube names also come from the ENFP category — but that shouldn't surprise you. In fact, ENFPs have all the traits that make a great and charismatic YouTuber. Their innovation, social skills and observational gifts make them naturally likeable and comedic. They can turn even the most mundane tasks into a funny sketch — as you will see below, the majority of ENFP YouTubers are comedians. People are drawn to them and want to hear what they have to say, given that  ENFP humor is often unpredictable. They enjoy the attention and when it's given to them, these people are adept at keeping the spotlight on themselves.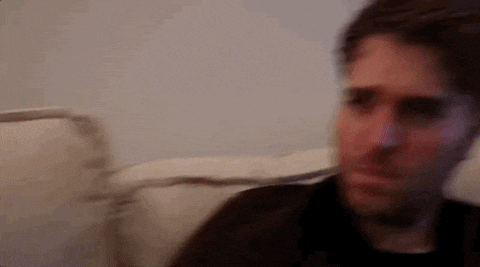 Here are some ENFP YouTubers you may have heard of:
Bubzbeauty, beauty and lifestyle vlogger
ComedyShorts, gaming and comedy vlogger
Maxmoefoe, comedy, challenges and gaming vlogger
MysteryGuitarMan, musician, filmmaker and vlogger
NigaHiga, comedy vlogger
RoseEllenDix, comedy, challenges and gaming vlogger
Shane Dawson, comedy vlogger
Other Interesting ENFPs
Here's a list of other notable ENFP people that weren't a fit with the above categories. This proves just how versatile ENFPs are and how they can excel at many different career paths.
Andrea Venzon, Italian activist
Andrew Yang, U.S. entrepreneur and presidential candidate
Arianna Huffington, Greek-American businesswoman, co-founder of The Huffington Post 
Benoît Hamon, French politician
Brian Cox, British physicist
Dave Thomas, U.S. businessman, founder of Wendy's restaurants
Drew Brees, U.S. football quarterback
Dwight Gooden, U.S. baseball pitcher
George Carlin, U.S. stand-up comedian
Jacques Derrida, Algerian-French philosopher
Jerry Rice, U.S. football wide receiver
Julian Assange, Australian editor, activist and WikiLeaks founder
Katie Couric, U.S. journalist, presenter and producer
Kevin Garnett, U.S. basketball power forward and center
Michio Kaku, U.S. theoretical physicist and futurist
Milo Yiannopoulos, British far-right commentator
Osho, Indian mystic and public speaker
Rachel Maddow, U.S. talk show host and political commentator
Regis Philbin, U.S. TV presenter and game show host
Ralph Nader, political activist
Salvador Dali, Spanish surrealist artist
Tom Brady, U.S. football quarterback
Ulrike Meinhof, German journalist
Yao Ming, Chinese basketball executive and former player
ENFP Characters
The ENFP type might sound like the typical idealistic main character from books and movies and this isn't far from the truth — a lot of heroic protagonists in literature and media are in fact from this personality type. They are larger-than-life, inspirational explorers, who always test their boundaries. Think of characters who want to change the world and are driven by pure emotion and their own inner sense of morality — anyone who exhibits Leslie Knope's personality type.
There are plenty of fictional ENFPs in literature and media. Take a look at the characters who are a close match when we talk about the ENFP personality type in fictional characters.
Popular ENFP Fictional Characters
Leslie Knope, Parks and Recreations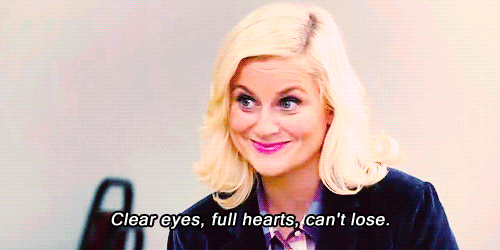 Bright and bubbly Leslie Knope is the definition of ENFP personality. She is passionate, she is curious and she wants to change the world for the better — by her own definition. Once she sets her mind to something, there is no power in the world that can stop her. Leslie is quirky and prone to indulging in unconventional behavior when the situation calls for it. She isn't easily discouraged and is committed to living life to the fullest, which is something she tries to pass on to those around her as well.
Michael Scott, The Office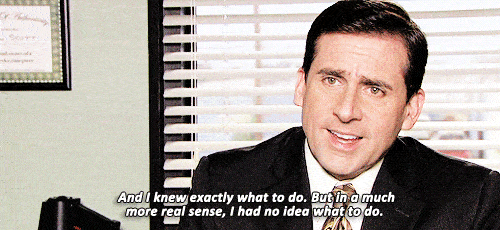 Enthusiastic, energetic and poor room reading abilities — that's Michael Scott. The iconic Office character embodies key ENFP traits and characteristics such as being good at relaxing (perhaps even too good at that), having a preference for bad jokes and being on the lookout for unconventional ways to express himself. On the other hand, he has big difficulties focusing, tendency to overthink and very poor practical skills. Nevertheless, at the end of the day he always seems to pull through and be the hero of the narrative.
Josephine "Jo" March, Little Women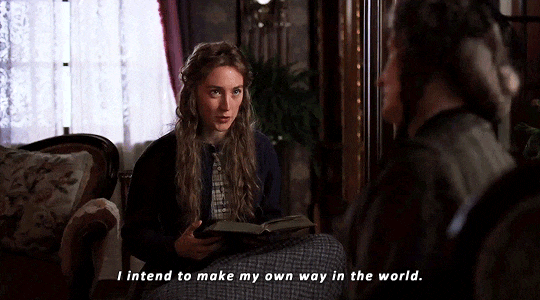 Jo's vivid imagination, strong connection to her loved ones and preference to dream big, without constraints, easily categorize her as an ENFP character. She despises being put in a box and constantly seeks new experiences to broaden her horizons. To her, following the norms of society isn't as important as finding her own way and following her heart. She is rash, speaks before she thinks and prefers to live in the moment, rather than to be stuck in the past. Her stubbornness is also a prominent characteristic — once she has made her mind up, she will not waver.
Bridget Jones, Bridget Jones's Diary

Bridget Jones is definitely not a philosophical thinker — instead she prefers to overthink or underthink nearly all aspects of her life. She leaps into any new opportunity or idea she finds intriguing, without taking into consideration what the past has taught her or any future implications her decision might have. Instead, she is driven by pure optimism that "things will be different this time." It's hard for her to keep her emotions hidden — sensitive and emotional, her heart is always on her sleeve. Quick to jump into conclusions based on pure emotionality, she is one of the more colorful ENFP faces.
Willy Wonka, Willy Wonka & the Chocolate Factory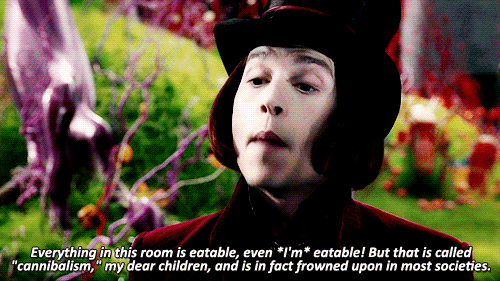 Willy Wonka is an eccentric, enthusiastic and slightly weird person. He expresses his creativity in the form of diverse and innovative chocolate and candy bars: ice cream that doesn't melt, chocolate that can teleport you, mint grass, etc. He is guided by his own sense of morality and justice and even though it might be frowned upon by society, this has little impact on him. Willy Wonka is a very charming person, who can skillfully make himself known to society in a flamboyant fashion — which is something that can sit very well with ENFPs.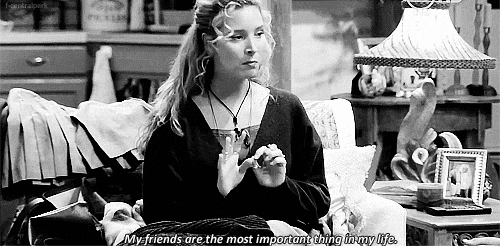 Quirky and whimsical Phoebe is by definition the ENFP friend of the Friends group. She shows an Extraverted Intuition in the sense that she lives in a world filled with possibilities and isn't afraid to immerse herself in the big picture. This doesn't do her justice when she is forced to work with intricate details — she is simply not good at that. Her decision-making process is largely influenced by her own feelings on what is ethical and what is not. You can't make her go over her principles, no matter what. When it comes to expressing herself, Phoebe is very frank and doesn't cut corners with the way she talks.
Some other fictional ENFP characters are:
Aang, Avatar: The Last Airbender 
Anna, Downton Abbey
Bob, The Walking Dead
Calvin, Calvin and Hobbes
Cookie Lyon, Empire
Eliza Doolittle, My Fair Lady
Faramir, The Lord of the Rings
Frank Gallagher, Shameless
George Bailey, It's a Wonderful Life
Johanna, The Hunger Games
Mr. Peanutbutter, BoJack Horseman 
Po, Kung Fu Panda
Ron Weasley, Harry Potter
The 11th Doctor, Doctor Who 
ENFP Disney Characters
No other personality type comprises the Walt Disney universe more than ENFP — probably because Walt Disney himself was an ENFP! The signature ENFP traits such as adventurous spirit, quirkiness and warm friendliness seem to make for the perfect Disney character. Cheerful and upbeat personalities, readiness to jump straight away into uncharted territories and being quick to involve themselves in romances — did your mind paint the face of a particular Disney princess already? Maybe one of the likes of…
Ariel from The Little Mermaid is probably the most ENFP Disney fictional character. She is definitely guided by Extroversion — after all, she wants to be where the people are. This mermaid is fueled by endless enthusiasm and idealises the human world a bit too much. Her fascination with it leads her to collect various artifacts, which make her feel more connected to life on the surface. ENFPs are everything but practical and with Ariel this is immediately apparent by her intense approach to life. Her curiosity and strong desire to fulfil her dream for human legs gets her in all sorts of troubles — but as an ENFP, Ariel doesn't take the time to consider that her actions could have consequences. Impulsivity is a key distinguishing ENFP trait but as charming as it can be, it could also be dangerous, if not handled with caution.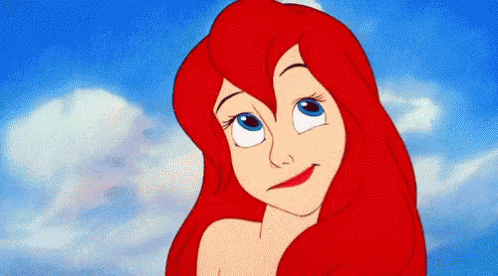 There are plenty of other ENFP Disney characters from past and present animated films. Let's take a look at who they are:
Anna, Frozen 
Dory, Finding Nemo 
Ellie, Up
Finn, Star Wars: The Force Awakens 
Genie, Aladdin
Lilo, Lilo and Stitch
Moana, Moana
Olaf, Frozen 
Peter Pan, Peter Pan 
Rapunzel, Tangled
Stitch, Lilo and Stitch
The Mad Hatter, Alice in Wonderland
ENFP Anime Characters
What comes to your mind when someone mentions an anime protagonist? A strong, extroverted character, who is following their dreams and is guided by their heart. They are very intuitive, favor perception over judgement and are often surrounded by trusted friends they can count on and use as a source of strength. Does this sound familiar? It should, because this is what this article has been all about — the ENFP personality type.
Monkey D. Luffy is probably the most ENFP anime character. The One Piece protagonist is extremely adventurous and fun-loving, and his heart is always steering towards freedom and achieving his dreams. Just like other ENFPs, Luffy is very creative — proof of that is his versatile fighting style, where even the most ridiculous and nonsense attacks can be dangerous. Some other ENFP characteristics, such as getting easily distracted and spacing out, struggling to follow rules and authority, and following the beat of their own drum are also represented perfectly by Luffy's carefree and easy-going nature. He is quick to trust people and believes deeply in their good intentions until proven wrong. Even though he is mostly thought of as being simpleminded throughout the anime, he is deeply Intuitive, which allows him to quickly grasp situations and read between the lines.
See this article for more famous ENFP anime characters.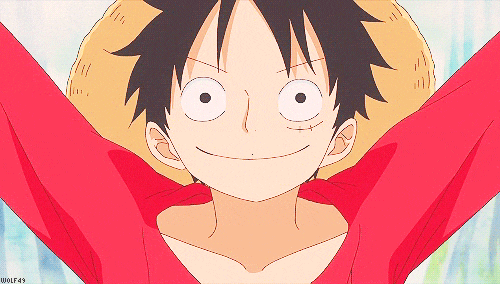 ENFP Villains
Since ENFPs often are categorized as fitting in the archetypal protagonist and hero trope, it is very difficult to find a villainous representative of this personality type. ENFPs simply have the natural ability to channel their inner potential with positive associations from the outside world — very few people find them unlikable. This is why villany in ENFPs is often manifested as a result of their "pigheadedness" and tendency to place an unreasonable amount of faith in their own abilities and vision for the future. In return, this can make them oblivious to the needs of others around them. Even so, however, ENFPs are natural heroes, not villains.
Harley Quinn from the Batman universe is one example of an ENFP villain — at least in the comic books. Her movie persona was slightly changed, so it is more fitting of an INFJ, which is why we are solely focusing on her comics representation. Harley is eccentric, imaginative and very chaotic, which makes it very difficult to predict her next step. Her entanglement with the Joker is a perfect example of how far ENFPs are willing to go when their emotions get total control over them. Her love for the Joker makes her believe in his cause and prompts her to fight blindly for him — as utter conviction can sometimes blind ENFPs and destabilize their common sense. However, later through her character development in the comic books, when she frees herself from the Joker's influence, she also takes advantage of the signature ENFP flexibility. Even though she doesn't know what's next for her, she is willing to take it on, with intelligence and wit, which can often be hard to see underneath her bubbly act.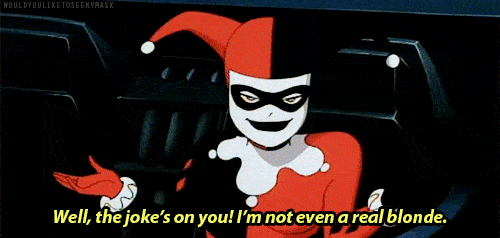 This being said, we managed to pinpoint a few more antagonists from popular media that show ENFP characteristics. Here they are:
Amon, Avatar: The Legend of Korra
Darth Vader, Star Wars
Ice King, Adventure Time
Jerome Valeska, Gotham
Malcolm Merlyn, Arrow
Megamind, Megamind
ENFP Game of Thrones Characters
What would our article be without dipping in the world of Game of Thrones? Even though the TV series ended some time ago, it still remains a fan favorite, with a plethora of characters from different personality types. We found one character in particular to be very fitting into the ENFP personality type. Can you make a guess who he is?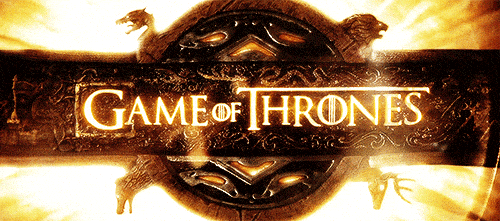 Renly Baratheon, House Baratheon 
Renly, the charismatic and good-humored little brother of Robert and Stannis Baratheon, is the embodiment of the ENFP male. He is extremely charming, captivates loyalties with ease and climbs the social ladder with seemingly no effort. Even though he is known for challenging the established traditional norms, such as with hiring Brienne of Tarth to be his female knight, he still lies in everyone's good graces. Renly always follows his heart and doesn't shy away from thinking outside of the box. People around him are drawn to his charm, contagious enthusiasm and humoristic nature.