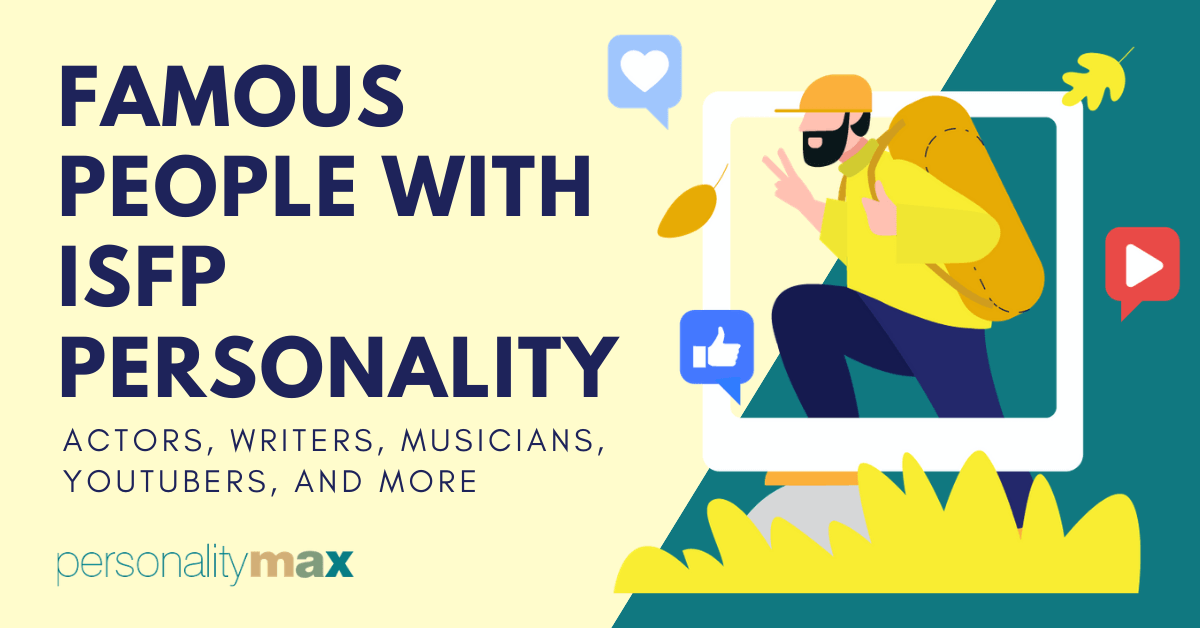 You may know that ISFP people are warm, creative, and adventurous. But as with any other personality type, there's only so much we can gather about the ISFP from descriptive words. To gain a deeper understanding of individuals from this type, we need to consider the unique synergy created by the combination of their traits. In other words, we need to examine a complete picture of an ISFP person. And what better way to learn than by example?
To illustrate this personality type's representation in public life, we've compiled lists of famous ISFPs – both real and fictional – in some of their most iconic roles. We've also provided some discussion about what makes them successful or memorable in their respective fields. From ISFP celebrities and politicians to ISFP fictional characters, members of this personality type leave a distinctive mark on pop culture and beyond.
As you go through the lists below, it's good to keep in mind that determining people's personality types when they haven't taken the type indicator test is not an exact science. That's especially true for people who are long gone or those who never existed outside of our collective imagination. However, all of the figures below have been cited as ISFPs in more than a couple of instances. The jury is still out on many of them as the internet continues the debate.
ISFP Famous People
The ISFP type has quite a few nicknames, but one of the most commonly used monikers is the Artist. This is meant to reflect ISFPs' distinctive amalgam of qualities that include their artistic nature and their well-developed aesthetic sense. It also captures their sensitivity and aptitude for creative expression.
But the name 'Artist' is more than a metaphor. Many of the most popular ISFPs are known for their involvement in some form of art, such as film or music. In fact, the most packed lists from the ones below are those of musicians and actors. World-famous stars such as Brittney Spears and Kevin Costner are just some of the names commonly associated with the ISFP type.
Although not as populous, the list of visual artists has some very notable ISFP representatives too. It includes none other than Pablo Picasso and Auguste Rodin. That's not surprising, given ISFPs' strong propensity to focus on visual stimuli, as well as their preference for experimental means of expression.
But we can't confine ISFPs to strictly artistic fields, as exemplified by their participation in sports and politics. Along with at least three American presidents, legendary ISFPs include Kobe Bryant and Princess Diana.
ISFP Musicians
The list below is meant to catalog the famous musicians that are known to be associated with the ISFP profile to some extent. But browsing through it may leave you wondering which are which aren't. From Mozart to Rihanna, ISFP musicians cover all genres and styles. Not only that, but they create new ones too. Bob Dylan and Kurt Cobain are just a couple of the groundbreaking ISFP musical artists that redefined their respective genres with their idiosyncratic styles.
But what accounts for the crowd of iconic names below? How can we explain ISFPs' apparent potential to reach the highest ranks of the music profession? One explanation is the Artist's natural ability to express themselves creatively. Music is a medium that permits and often encourages new forms of expression. People with an ISFP personality type are experimenters at heart – they place a high value on their uniqueness and naturally seek authentic ways to project it to others. Music is a great way to do that and be recognized for it too!
One musician that has gained widespread recognition in recent years and is believed to be an ISFP is Billie Eilish. The young singer's unconventional style, which has brought her international fame (and five Grammy awards in 2020 alone), epitomizes the quirky attitude associated with the ISFP personality type. The ISFP's search for freedom and authenticity is also visible in Eilish's fashion style. ISFPs often get bored easily and don't like to conform to conventions in any way, including looks. In one interview, the pop star explains why she tried to be like others when she was younger and why she doesn't do that anymore: "I tried to fit in. I remember shopping at the stores where other people shop, […] I tried to change my laugh because I always had a deeper voice. It was the worst year ever. It made me miserable, and it also made me annoying, because it wasn't authentic."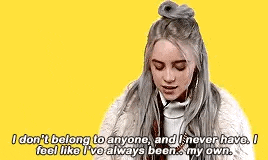 Here's a list of some other famous ISFP musicians:
Alex Band, American singer-songwriter for The Calling (Wherever you will go; Adrienne)
Alex Lifeson, Canadian guitarist for Rush (Subdivisions; Fly By Night)
Alex Vargas, Danish singer-songwriter (Giving Up the Ghost; What You Wish For)
Andre 3000, American rapper for Outkast (Hey Ya!; Roses)
Andrew Bird, American multi-instrumentalist (Olympians; Break It Yourself)
Avril Lavigne, Canadian singer-songwriter (Complicated; Sk8er Boi)
Barbra Streisand, American singer (My Name Is Barbra; The Way We Were)
Beyoncé Knowles, American singer (I Am… Sasha Fierce; Single Ladies)
Billie Joe Armstrong, American singer-songwriter for Green Day (American Idiot; Longview)
Bob Dylan, American singer-songwriter (Like a Rolling Stone; The Times They Are A-Changin')
Britney Spears, American singer-songwriter (Oops!… I Did It Again; You Drive Me Crazy)
Camila Cabello, American-Cuban singer-songwriter (He Like That; Angel)
Charlie Parker, American saxophonist (Yardbird Suite; All The Things You Are)
Chester Bennington, American singer-songwriter for Linkin Park (Papercut; Crawling)
Christina Aguilera, American singer-songwriter (Genie in a Bottle; Beautiful)
Cliff Burton, American bassist for Metallica (Nothing Else Matters; The Unforgiven)
Dave Navarro, American guitarist for Jane's Addiction (Just Because; Jane Says)
David Bowie, English singer-songwriter (Space Oddity; Let's Dance)
David Gilmour, English guitarist for Pink Floyd (Comfortably numb; Shine On You Crazy Diamond)
Eddie Van Halen, American-Dutch guitarist for Van Halen (Panama; You Really Got Me)
Eminem, American rapper (The Marshall Mathers LP; The Real Slim Shady)
Enya, Irish singer-songwriter (Orinoco Flow; Only Time)
Eric Clapton, English guitarist (Tears in Heaven; Badge)
Frank Ocean, American singer-songwriter (In My Room; Ivy)
Herb Alpert, American trumpeter (This Guy's In Love With You; Rise)
Janelle Monáe, American singer-songwriter (Make Me Feel; Screwed)
JC Chasez, American singer-songwriter for N'Sync (Tearin' Up My Heart; Gone)
Jeff Hanneman, American musician for Slayer (Repentless; Raining Blood)
Jim Morrison, American singer-songwriter for The Doors (Light My Fire; The End)
Jimi Hendrix, American musician (Purple Haze; Hey Joe)
Jonsi, Icelandic musician (Exhale; Swill)
Joss Stone, English singer-songwriter (You Had Me; Stuck On You)
Jungkook, South Korean singer (Still With You; 10000 Hours)
Justin Timberlake, American singer-songwriter (Cry Me A River; SexyBack)
Kanye West, American rapper (Heartless; Stronger)
Kate Bush, English singer-songwriter (The Man I Love; Wuthering Heights)
Keith Richards, English musician for The Rolling Stones (Satisfaction; Paint It, Black)
Kirk Hammett, American musician for Metallica (Nothing Else Matters; The Unforgiven)
Kurt Cobain, American singer-songwriter for Nirvana (Come As You Are; Lithium)
Kylie Minogue, Australian singer-songwriter (Can't Get You Out Of My Head; Say Something)
Lady Gaga, American singer-songwriter (Stupid Love; Poker Face)
Lana Del Rey, American singer-songwriter (Lust for Life; Young and Beautiful)
Leona Lewis, English singer-songwriter (Better In Time; Bleeding Love)
Liberace, American pianist (Boogie Woogie; The Liberace Show)
Lil' Kim, American rapper (Lighters Up; The Jump Off)
Lloyd, American singer-songwriter (Slow Wine Bass Line; Tru)
Lou Reed, American musician (Walk on the Wild Side; Perfect Day)
Maynard James Keenan, American singer for Tool (Schism; Vicarious)
Michael Jackson, American singer-songwriter (Billie Jean; Smooth Criminal)
Mick Jagger, English singer-songwriter for The Rolling Stones (Satisfaction; Paint It, Black)
Mick Taylor, English guitarist for John Mayall's Bluesbreakers (A hard road; Steppin' Out)
Morrissey, English singer-songwriter (It's Over; Tomorrow)
Nick Cave, Australian singer-songwriter (Henry Lee; Ghosteen)
Nina Nesbitt, Scottish singer-songwriter (Stay Out; Toxic)
Nuno Bettencourt, American-Portuguese guitarist for Extreme (More Than Words; Rest In Peace)
Ozzy Osbourne, English singer-songwriter for Black Sabbath (War Pigs; Iron Man)
Paul McCartney, English singer-songwriter for The Beatles (Love Me Do; Here Comes The Sun)
Pharrell Williams, American singer (Freedom; Happy)
PJ Harvey, English musician (Good Fortune; This Is Love)
"Prince" Rogers Nelson, American singer-songwriter (Purple Rain; 4Ever)
Rex Brown, American bassist for Pantera (Mouth For War; Cowboys From Hell)
Richie Kotzen, American guitarist for Poison (Something To Believe In; Talk Dirty To Me)
Rihanna, Barbadian singer (Diamonds; Pour It Up)
Sheryl Crow, American musician (If It Makes You Happy; Easy)
Skrillex, American DJ (Bangarang; Rock n Roll)
Solange Knowles, American singer-songwriter (Losing You; Way to the Show)
Stevie Wonder, American singer-songwriter (Superstition; Where Is Our Love Song)
Trent Reznor, American musician for Nine Inch Nails (Head Like A Hole; Wish)
Wolfgang Amadeus Mozart, Austrian composer (Requiem; Symphony No. 40)
Zayn Malik, English singer-songwriter (Icarus Falls; Better)
ISFP Actors & Filmmakers
Filmmaking is another artistic sphere that seems to have a strong ISFP presence. This makes sense when you consider what distinguishes films from other art forms. Movies are one of the few creative mediums characterized by an engagement of more than one sense. What's more, movies employ several modes of expression at the same time – story, image, music, etc. This makes it a very immersive art form, which is bound to appeal to the ISFP. As Sensors, Artists tend to place a lot of emphasis on the information they get from their surroundings and they seek out novel sensory experiences. This may contribute to a fascination with movies, along with a desire to be involved in their creation.
So it's no surprise that many ISFPs have succeeded in the film industry. Many of the biggest Hollywood stars are ISFPs, such as Brad Pitt and Scarlett Johansson. But some of the most influential names in the business that fit this personality profile actually work behind the scenes. Steven Spielberg and Sofia Coppola are two prominent film directors that represent ISFPs in the film industry.
One famous actor who possesses the characteristic reserve of an ISFP, despite the emotionality that the acting spotlight requires, is Ryan Gosling. He has gained popularity with roles that also have at least one ISFP personality trait. In the movie Drive, for instance, he plays the nameless protagonist simply referred to as the 'Driver', whose quiet and restrained demeanor lends him a sort of mystery and unpredictability typical of ISFPs. Gosling also displays the Artist's strong need for independence in recounting his childhood experience of being homeschooled. In an interview, he explains that he felt pressured at school and when he didn't have to go anymore he regained a "sense of autonomy that [he's] never really lost."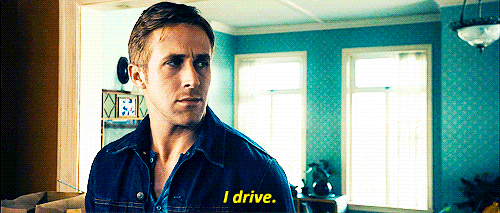 Here's a list of some other famous ISFP actors and filmmakers:
Ashton Kutcher, American actor (Dude, Where's My Car?)
Audrey Hepburn, British actress (Breakfast at Tiffany's; The Nun's Story)
Billy Porter, American actor (Kinky Boots)
Brad Pitt, American actor (Twelve Monkeys; Fight Club)
Brian O'Halloran, American actor (Clerks; Mallrats)
Brooke Shields, American actress and model (Suddenly Susan; Lipstick Jungle)
Christopher Reeve, American actor (Superman; Somewhere in Time)
Claire Forlani, English actress (Meet Joe Black; Mystery Men)
Clint Eastwood, American actor and director (Gran Torino; Million Dollar Baby)
Dita von Teese, American actress and burlesque performer (The Death of Salvador Dali)
Doris Day, American actress (Pillow Talk; Midnight Lace)
Drew Barrymore, American actress (Charlie's Angels; 50 First Dates)
Elizabeth Taylor, English-American actress (Cleopatra; Who's Afraid of Virginia Woolf?)
Emilie Dequenne, Belgian actress (Rosetta; Le pacte des loups)
Emily Browning, Australian actress (A Series of Unfortunate Events)
Fred Astaire, American actor and dancer (Funny Face; The Towering Inferno)
Heath Ledger, Australian actor (Brokeback Mountain; The Dark Knight)
James Franco, American actor (The Disaster Artist; 127 Hours)
Jean Reno, French-Moroccan actor (Léon; Le grand bleu)
Jensen Ackles, American actor (Supernatural; Ten Inch Hero)
Jessica Alba, American actress (Sin City; Fantastic Four)
Jessica Biel, American actress (The Texas Chainsaw Massacre)
John Travolta, American actor (Grease; Pulp Fiction)
Jordyn Woods, American model (Trigger; The Masked Singer)
Julie Delpy, American-French actress (Before Sunrise; 2 Days in Paris)
Kenneth Connor, English actor ('Allo 'Allo!; Carry On Cleo)
Kenneth Williams, English actor (Follow That Camel)
Kevin Costner, American actor (The Postman; Dances with Wolves)
Leni Riefenstahl, German director (Triumph des Willens)
Liv Tyler, American actress (Armageddon; The Lord of the Rings)
Marilyn Monroe, American actress (Some Like It Hot)
Matt LeBlanc, American actor (Friends; Lost in Space)
Mel Brooks, American director (Spaceballs; Blazing Saddles)
Mel Giedroyc, English actress and TV presenter (Spies of Warsaw)
Monica Bellucci, Italian actress (Malèna; The Matrix)
Nicole Kidman, American-Australian actress (The Hours; Moulin Rouge!)
Nicoletta Braschi, Italian actress (La vita è bella)
Norman Reedus, American actor (The Walking Dead; The Boondock Saints)
Pamela Anderson, American-Canadian actress (Barb Wire)
Sarah Chalke, Canadian actress (Scrubs; How I Met Your Mother)
Scarlett Johansson, American actress (Her; Lost in Translation)
Sofia Coppola, American screenwriter and director (The Virgin Suicides)
Steven Spielberg, American director (Schindler's List; Saving Private Ryan)
Trevor Blumas, Canadian actor (Twice in a Lifetime)
Xenia Seeberg, German actress (Knockin' on Heaven's Door)
Zac Efron, American actor (Hairspray; The Greatest Showman)
ISFP Artists
We come to the role that gives ISFPs their nickname – the Artist. Although members of this psychological type are creative in all spheres of life, they are especially drawn to visual arts. There are a couple of reasons for that. First of all, ISFPs are very much in touch with sensory experience and visual stimuli in particular. They are grounded in reality and pay close attention to what they see. In combination with their strong aesthetic sense, this makes them adept at visual art. Although the list below is fairly short, it makes up for that in stature, as it contains household names that have earned a place in history.
It's worth noting that Artists' intuitive proclivity for visual forms of expression is one point of differentiation between ISFPs and INFPs. Since both types are considered sensitive and artistic, they are often mistaken for one another. But unlike ISFPs, INFPs tend to be drawn to more abstract or sentimental art forms such as poetry.
The peculiar mix of eccentric and pragmatic inclinations associated with ISFPs are demonstrated in the iconic painter Frida Kahlo's life and art. Kahlo, a purported ISFP, painted a large number of self-portraits that depicted a true-to-life, wide-eyed expression typical of an Artist type focused on the here and now. Kahlo's work is believed to be largely autobiographical, highlighting her matter-of-fact attitude, characteristic of ISFPs. Although her paintings contain symbolic elements, she insists they recount her life. In fact, despite being described as a surrealist, she is said to have "detested" surrealism for not being "true art." One possible explanation for her recourse to symbolic language is that she is an ISFP with a well-developed tertiary function – that of Introverted Intuition. For more details on how cognitive functions are expressed in this type, check out our ISFP personality traits article.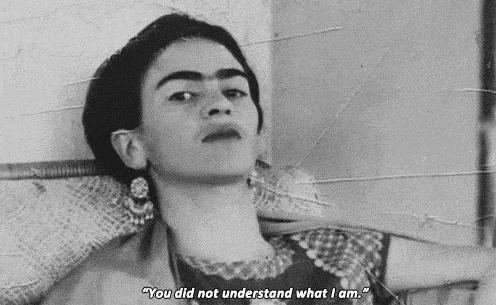 Here's a list of some other famous ISFP artists:
Auguste Rodin, French sculptor (The Thinker)
Bob Ross, American painter, art instructor, and TV host (The Joy of Painting)
Georgia O'Keeffe, American painter (Cow's Skull: Red, White, and Blue)
Jackson Pollock, American painter (Number 17A)
Pablo Picasso, Spanish painter (Guernica)
Paul Gauguin, French painter (Garden in Vaugirard)
ISFP Athletes
We are often astonished by athletic feats that seem to require superhuman abilities. Athletes often recount being "in the zone" during such achievements – a colloquial term for a frame of mind known as a "flow state" in psychology. It is characterized by a strong concentration on the present moment and a heightened awareness of the environment. This flow state allows a person to seamlessly come up with a creative solution to a problem, whether in sports or some other discipline.
ISFPs are known for their strong focus on their surroundings and the data coming in through their senses, so they may have a natural predisposition to get into "the zone." This can, in turn, help them achieve success in sports. Artists' creativity is another of their traits that may give them an advantage in athletic endeavors that call for more than strength or endurance. ISFPs also tend to be action-oriented and dislike excessive pondering or theorizing, which is likely to be beneficial in sports.
One athlete that has demonstrated unparalleled skill and originality in his career and who is often cited as an ISFP is the legendary basketball player Ervin "Magic" Johnson. Besides being one of the greatest NBA players of all time, he has also gained recognition for his involvement in the fight against HIV (which he carries) and the stigma associated with people who have contracted it. This demonstrates sensitivity and care for others that is often present in ISFPs. It should be noted that Johnson is sometimes cited as an ESFP instead of an ISFP, swapping the introversion preference for extroversion. Although there is some merit to that, he has generally shown a proclivity for spending time alone that is more typical of an introvert than the spotlight-loving ESFP: "I like to take walks in the park by myself, where no one can bother me and I can think."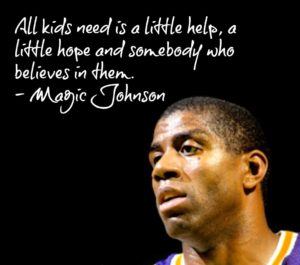 Here's a list of some other famous ISFP athletes:
David Beckham, English footballer (Manchester United)
Dwyane Wade, American basketball player (Miami Heat)
Greg Louganis, American diver
Kobe Bryant, American basketball player (Los Angeles Lakers)
Lawrence Peter "Yogi" Berra, American baseball player (New York Yankees)
Mark McGwire, American baseball player (Oakland Athletics)
Reggie Wayne, American football player (Indianapolis Colts)
Warren Moon, American football player (Houston Oilers)
ISFP Political Figures
Many politicians get into their field because they genuinely want to help people and this can be seen with a number of our ISFP examples. Although Artists are not strongly represented in the political sphere, there are several notable ISFPs in politics, including at least three American presidents and one Vice President.
You may notice in the list below that a significant part of entries is composed of members of various royal families, especially contemporary Western ones. This makes sense if we consider the role of royal families in developed countries. In most cases, they serve a more formal and symbolic function instead of holding actual executive power. They are often public role models and aim to unify nations with a common purpose. This is more fitting for the charming and empathic ISFP. Besides, ISFPs' aesthetic sense is on display in popular fashion icons, such as Princess Diana, and even Marie Antoinette in her time.
Despite never being a monarchy, the United States also has symbolic political figures. One such role is that of the First Lady, with one of the most famous examples being Jacqueline Kennedy Onassis, who is believed to be an ISFP. Like other Artists on the list, she became renowned for her impeccable style not only in the U.S. but throughout the world and was considered a fashion icon. One of her biggest projects as First Lady (a role she performed for only two years, because of John F. Kennedy's assassination in 1963) was the well-received restoration of the White House. In laying out her rationale for the restoration, Onassis displays the characteristic ISFP concern for the aesthetics of one's surroundings: "I feel so strongly that the White House should have as fine a collection of American pictures as possible. It's so important… the setting in which the presidency is presented to the world, to foreign visitors."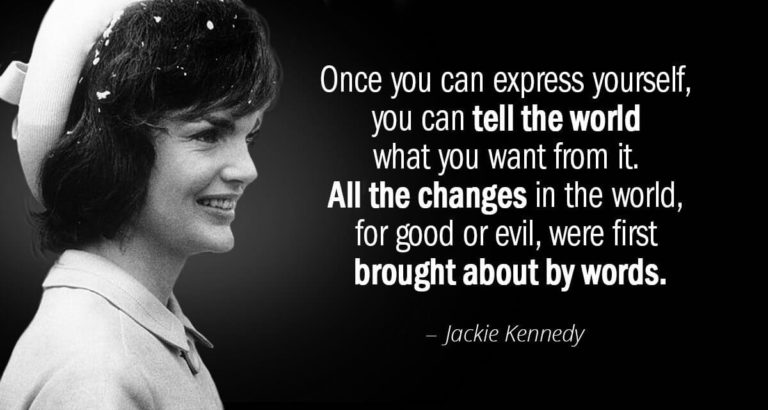 Here's a list of some other famous ISFP people in politics:
Dan Quayle, American Vice President (In office: 1989 – 1993)
Marie Antoinette, Queen of France (Rule: 1774 – 1792)
Millard Fillmore, American President (In office: 1850 – 1853)
Nero, Roman Emperor (Rule: 54 – 68)
Orrin Hatch, American Senator (In office: 1977 – 2019)
Prince Frederik, Member of Danish Royal Family
Prince Harry, Member of British Royal Family
Princess Diana, Member of British Royal Family
Rudolf Hess, Deputy Fuehrer in Nazi Germany (In office: 1933 – 1941)
Ulysses S. Grant, American President (In office: 1869 – 1877)
Warren Harding, American President (In office: 1921 – 1923)
ISFP Characters in Fiction
Good storytelling often involves an element of mystery. The audience needs to be drawn by a desire to find out more about the plot or characters. One way to arouse curiosity is to introduce an inscrutable protagonist, such as an ISFP type. Artists' quiet unpredictability draws people's attention in both real life and fiction, so it's no surprise that fictional characters of that type are often present in all kinds of genres and art forms.
But it's not only ISFPs' enigmatic reserve that makes them compelling on-screen and paper. Artists are sensitive and empathic, so their presence can imbue a work of fiction with a richness of emotion. On top of that, ISFPs' action-oriented nature can make them a great device for moving the plot along in a story.
TV Shows
ISFP characters can be spotted in TV shows from all genres. They can be either a supporting or main character, but in either case, they leave an impression on the audience. One central hero that fits the ISFP profile is Dr. Meredith Grey from Grey's Anatomy. As a surgeon she is brave and decisive, often relying on her best judgment in critical situations. Like a true Artist, she follows her own truth instead of conforming to norms. This can often result in saving a life, but it may also get her in trouble. She is very sensitive and empathic, which helps her be a caring doctor. However, she also manifests the more problematic sides of ISFPs. She tends to be impulsive, which causes her problems in more than one relationship. She also struggles with commitment and sometimes loses perspective and feels lost.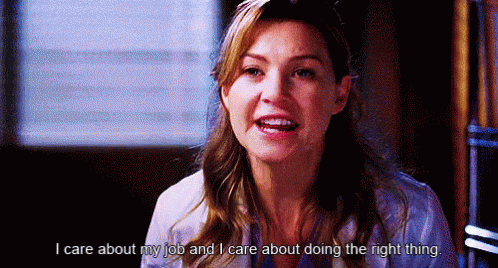 Here's a list of some other ISFP characters in TV shows:
Arya Stark, Game of Thrones
Ashley Banks, The Fresh Prince Of Bel-Air
Claire Fraser, Outlander
Claire Littleton, Lost
Dawn Summers, Buffy the Vampire Slayer
Echo/Caroline Farrell, Dollhouse
Edith Crawley, Downton Abbey
Emily Fitch, Skins
Hugo "Hurley" Reyes, Lost
Jade West, Victorious
Jane "Eleven" Ives Hopper, Stranger Things
Jeremy Gilbert, The Vampire Diaries
Jesse Pinkman, Breaking Bad
Jessica Jones, Jessica Jones
Jon Snow, Game of Thrones
Jonathan Byers, Stranger Things
Junior, My Wife & Kids
Kate Austen, Lost
Kira Nerys, Star Trek: Deep Space Nine
Lady Sybil Crawley, Downton Abbey
Lana Lang, Smallville
Lawrence "Larry" Kubiac, Parker Lewis Can't Lose
Rachel Green, Friends
Remy "Thirteen" Hadley, House M.D.
Roger Evans, Sister, Sister
Samwell Tarly, Game of Thrones
Sidney Chambers, Grantchester
Snow White, Once Upon A Time
Thea Queen, Arrow
Wilfred Mott, Doctor Who
Films
Movie heroes are often placed in critical situations in which they have to choose between conforming to expectations and following their internal sense of right and wrong. They often choose the latter and consequently save the day. Faced with the same dilemma, ISFPs are likely to choose following their heart as well, guided by their primary cognitive function – Introverted Feeling (as opposed to Extroverted Thinking, associated with following rules). This is probably one reason some movie superheroes, such as Prince T'Challa, the face behind the Black Panther mask, are classified as ISFPs. The Black Panther is faced with more than one situation in which duty compels him to do something that his internal compass tells him is wrong. He is called upon to avenge his father's death and save his nation, but the methods he ends up using enable him to perform his duty while staying true to his principles.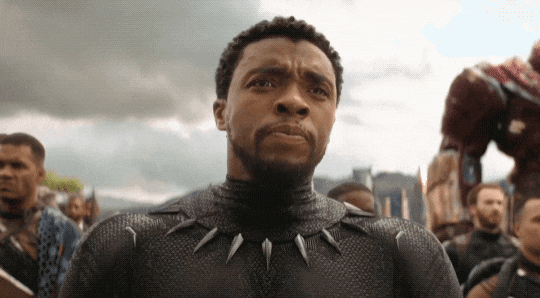 Here's a list of some other ISFP characters in movies:
Aayla Secura, Star Wars
Amanda Young, Saw
Aunt Beru, Star Wars
Baby, Baby Driver
Bail Organa, Star Wars
Beatrix Kiddo, Kill Bill
Brian O'Connor, Fast & Furious
Darth Maul, Star Wars
Gina Montana, Scarface
Groot, Guardians of the Galaxy
Janis Ian, Mean Girls
Lara Croft, Tomb Raider
Luke Skywalker, Star Wars
Manny Ribera, Scarface
Princess Buttercup, The Princess Bride
Radagast the Brown, The Hobbit
Rey Skywalker, Star Wars
Rose Dewitt Bukater, Titanic
Scott Lang/Ant-Man, Ant-Man
Starr Carter, The Hate U Give
Susan Hunsecker, Sweet Smell of Success
Tom Bishop, Spy Game
Zohan Dvir, You Don't Mess With The Zohan
Books
ISFPs tend to have many seemingly conflicting characteristics. On the one hand, they always comply with their own moral code and don't succumb to external pressure, but on the other, they can be extremely sensitive to feedback. Artists also jump into action fairly quickly but sometimes don't follow through on their plans. J. K. Rowling's Harry Potter is one popular ISFP hero who combines all of these traits. He is guided by his idea of right and wrong, but struggles with his fame and takes things personally. He often acts decisively but impulsively, which gets him and those around him into trouble. At the same time, he fails to take into account the long-term consequences of his actions, leaving the job of planning to Hermoine.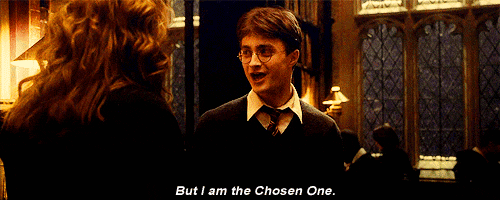 Here's a list of some other ISFP characters in books:
Arwen, The Lord of the Rings
Catherine Morland, Northanger Abbey
Cinna, The Hunger Games
Demelza Poldark, Demelza
Dobby, Harry Potter
Dr. John Watson, Sherlock Holmes
Edmond Dantes, The Count of Monte Cristo
Edmund Pevensie, The Chronicles of Narnia
Éowyn, The Lord of the Rings
Fantine, Les Miserables
Faramir, The Lord of the Rings
Galahad, Knights Of The Round Table
Hagrid, Harry Potter
Isabella "Bella" Swan, Twilight
Jacob Black, Twilight
Legolas, The Lord of the Rings
Liesel Meminger, The Book Thief
Philip "Pip" Pirrip, Great Expectations
Quasimodo, The Hunchback of Notre Dame
Seneca, The Hunger Games
Severus Snape, Harry Potter
Tess, Tess of the d'Urbervilles
Valentine, Lord Valentine's Castle
Animation, Fairy Tales & Comics
ISFPs are adventurous and freedom loving. They don't like to be bogged down by chores and they easily get bored with routine. So naturally many fun-loving children's heroes can be classified as Artists. But Winnie the Pooh is probably the quintessential ISFP representative in children's stories. He is sometimes cited as an unwitting genius of philosophy, as his simple and concise observations often seem profound. But if there's anyone that dislikes theorizing, it's Pooh. He lives in the moment and explores the world through his senses. He is always ready to go on an adventure and experience something new (or something tasty). However, he can also be impulsive, which sometimes gets him into trouble.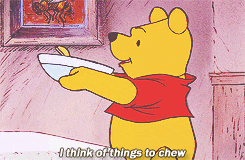 Here's a list of some other ISFP characters in animated films, comics, and fairy tales:
Aladdin, Aladdin
Bubbles, The Powerpuff Girls
Bashful, Snow White & The Seven Dwarfs
Dr. John Zoidberg, Futurama
Flounder, The Little Mermaid
Hobbes, Calvin and Hobbes
Marceline, Adventure Time
Mulan, Mulan
Nancy Callahan, Sin City
Obelix, Asterix
Pocahontas, Pocahontas
Prince Eric, The Little Mermaid
Princess Aurora, Sleeping Beauty
Pumbaa, The Lion King
Remy, Ratatouille
Schroeder, Peanuts
Shaggy Rogers, Scooby-Doo
Tintin, The Adventures of Tintin
Zuko, Avatar: The Last Airbender
Anime & Manga
ISFPs are pragmatic and adventurous – traits often found in anime and manga heroes. One of the main supporting characters in Naruto – Choji Akimichi, possesses those characteristics, but often expresses them in a comically dysfunctional way. He tends to jump into action without thinking and sometimes his motives are obviously self-serving. However, he is a very kind and affectionate fictional character that fights to protect his close companions, similar to a real-life ISFP. His Sensor side is mostly expressed in his food indulgence.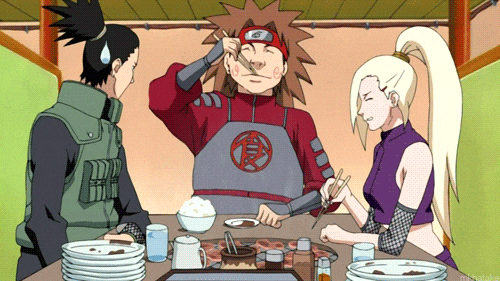 You can find a list of famous anime ISFP characters in this article.